Earlier this year we shared some interesting news about China manufacturers not convinced enough to jump on-board with SEVIA USA.  This was also the same article where we told you about SEVIA, which stands for Shenzhen Electronic Vaporizer Industry Association.  The organization was started by Dimitris Agrafiotis (a well-known vaping reality and vaping advocate) with a goal to lure in China's over 100 vaping manufacturers to form a coalition in hopes "to generate funds and resources to help keep vaping products affordable and accessible, as well as to assist with US regulatory and litigation battles."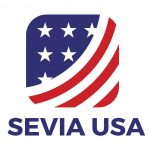 Though SEVIA's goal were on the right track, many of the industry's manufacturers weren't sold.  Mr. Agrafiotis was able to attract names like Innokin, Aspire, Kanger and Smok, but only 4 out of the 100 top-selling manufacturers wouldn't cut it.  Unfortunately, consumers are still left wondering why more of China's manufacturers aren't helping protect the largest portion of the vaping market or their own businesses.
On a more positive note, SEVIA USA's Chairman – Dimitris Agrafiotis, announced just yesterday that its 4 manufacturers on-board have pledged support for the vaping industry.
The FDA Deeming Regulations were published on May 10th, 2016. The effect on vaping will be dramatic for the industry as well as consumers who depend on these products to stay off combustible tobacco.  The Shenzhen Electronic Vaporizer Industry Association USA, the nation's only association representing Chinese manufacturers Aspire, Innokin, Kanger and Smok today pledges support for the vaping industry defending the onerous and burdensome FDA deeming regulations.

We believe in fair, reasonable regulations to protect the consumers, however the current frame of regulation introduced by the agency will eliminate 99% of eliquid and hardware manufacturers and also eliminate freedom of choice for vapers and millions of smokers that might not have the chance to switch from deadly combustible tobacco.  As an association we are currently going to assist the Right 2 Be Smoke Free Coalition in challenging the unconstitutional federal law affecting the vaping industry. They will play a key role in organizing and funding industry activities. We believe the FDA regulations should be contested and legally challenged.  We also want to express our support for the Cole/Bishop amendment which we believe is the essential first step to saving the industry by moving the predicate date from February 2007 to the effective date of the deeming regulations.  Moving the grandfather date will keep companies alive, allow every vapor company (small or large) to continue to sell their existing products without having to file costly applications and keep our industry alive while we develop legislative strategies to save our industry.

We will also financially support on the national level various organizations such as CASAA and AVA and others so they can continue to fight for consumers and industry.  This is an open invitation to all Chinese manufacturers that want to continue to offer their products on the market. SEVIA USA and its founding members are committed to offer their resources to fight back and we ask the industry to join us. These FDA regulations are far over reaching government authority. But most importantly they are detrimental to public health and the safety of the consumer. If we as manufacturers find out there is an issue with our products on August 7th and want to make changes to improve and protect the consumer, the proposed regulations would prohibit us from doing so. Innovation and improvement would come to a complete stop. You can see how these regulations actually introduce safety concerns that would not otherwise have been present if we were permitted to make improvements without pre-market authorization.

The battle begins now, united we stand! – Dimitris Agrafiotis, Chairman SEVIA USA
It continues to amaze many that there aren't more manufacturers assisting in this fight.  Do they not want to protect their interests, do they not care about the US vaping market, and can this news article actually reach them or encourage them to band with the other 4 of SEVIA's founding manufacturers?
There's been a bit of talk relating to SEVIA and plenty of concern:
But you must understand, at this point we need all the help that we can get or you can kiss this life saving alternative goodbye.