Taking aim at a fusion between vape mods and firearms, the Kamry 200 Watt Temperature Control AK-47 box could be either a hit or a miss.  KamryTechs reputation in the industry has been solid for a long time, and while most of their products are geared toward newer vapers, the AK-47 is their first venture into the behemoth box market.
Over the next couple of minutes, we are going to break the mod down, take a look at the specs and find out if this thing is worth the hype.  The AK-47 is historically the most reliable, mass-produced firearm on the planet and comes with a reputation for being so simple a child could pick one up off the floor and use it.
Could this vape mod live up to THE name?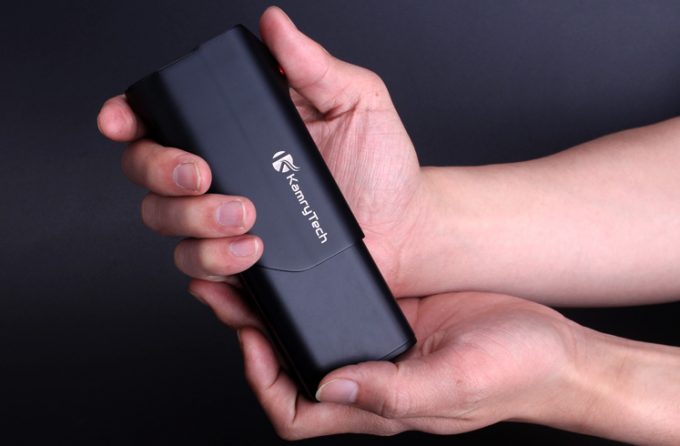 Kamry AK-47
Reloading the battery as if it were a magazine in a pistol grip.  This is the feature of this mod that seems to have captured everyone's attention.  The mod is advertised with a 4500mAh cell, if you are looking for a  device that is high-powered and unique, this vape mod could be just what you are looking for.

With the screen and adjustment switches sitting on top of the mod, everything about the AK-47 seems simple.  The firing switch sits high on the ergonomic design, while the battery release sits just below it.  Built from zinc alloy, this device will feel solid in your hands.
Getting into the technical aspects, the Kamry AK-47 will fire from 3 to 200 watts, taking advantage of coils from 0.1Ω all the way up to 9.9Ω (I haven't heard of a coil going that high before, maybe its a typo) in regular mode, and can switch over to use Ni200, Titanium, and Stainless Steel in Temperature Control.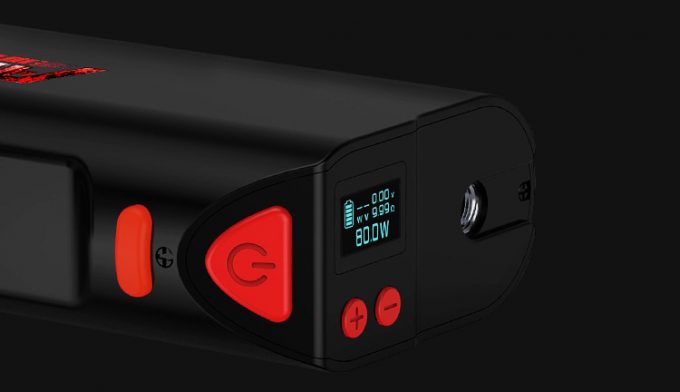 Features List
Size: 103 x 60 x 30mm
Resistance: 0.1-9.9 Ω
Maximum Output Wattage: 200W
Input Current: 22A
Output Current: 30A
Input Voltage: 8.0-12.6V
Output Voltage: 0.1-7.5V
Battery Capacity: 4500mAh
Material: Zinc Alloy
Screen: OLED screen
Color:  Black, Camo
While you may notice this device is slightly more expensive than some of its competition, you won't spend extra money buying batteries at the time of purchase.  That battery pack is actually a triple 18650 setup in series, crafted and designed to be pulled out and slammed back into the mod.  But then again, you could just add any attachment up to 30mm to the top of the Kamry Ak-47 box mod and just vape the darned thing.