Less than a week ago, June 9th, California began enforcing a new law that raises the age of sale for tobacco products.  Before this date, adults of 18 years or older could buy tobacco products, but now the state requires a minimum age of 21 to buy the products.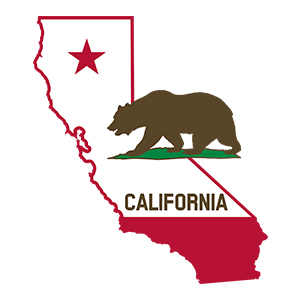 Even without any laws prohibiting minors from purchasing electronic cigarettes, many retailers began to self-regulate by requiring a certain age to purchase vaping products.  However, that wasn't enough for the state of California, so the new law to increase the age from 18 to 21 will include electronic cigarettes under that definition of tobacco products.

What you must understand about this is that either way, vaping would eventually have an enforced age limit, being that the Food and Drug Administration has openly labeled electronic cigarettes and e-liquid as tobacco products also.  That being said, states must include them with the rest of the tobacco products, and they of course face the same restrictions.  However, what is so troubling about this is that Californians must now be 21 to buy electronic cigarettes, which not only poses a problem for those 18, 19, and 20 year olds that now vape, but also for smokers of those ages that now have no alternative solution to their smoking addiction.  The only successful smoking alternative to help pull them from big tobacco's grip has now been taken from them.
The state of California is saying "f&#* you, go cold turkey!"
Furthermore, this new law will even place restrictions on those who now vape, as well as vape shop owners.  With the new law, retailers can no longer keep up self-service displays of vaping products — meaning you will no longer be able to try e-liquid before you buy it.  And, if you're a vaper, you can no longer use an e-cigarette in locations where smoking is prohibited, such as restaurants, schools, work sites, and other public settings.  Businesses within the state will also have to restrict people from vaping or smoking inside.  However, if the businesses primary purpose is to sell tobacco products, then smoking or vaping is allowed.
Though these harsh restrictions can become quite overwhelming and even sickening, the best thing we can do is to continue to join and support those leading our ongoing fight.  Please take the time to join and support The Consumer Advocates for Smoke-free Alternatives Association.