Backroom deals, special sessions, and snake-like politicians going back on their word sounds like California politics 101.  This weekend however, West Virginia vapers were slapped in the face as the State decided it would tax life saving devices, rather than looking for ways to rein in the out-of-control spending that they've just recently increased.
Anyone following this battle knows that it has little to do with the health or rights of vapers.  A state that has made far more promises than its collective purse can handle, has been out to grab money from which ever section of society would be most likely to give it up.  The Governor of the state has made it perfectly clear that he has little interest in anything other than the care packages promised to State workers, regardless of the cost to other sections of his electorate.
Over the course of the last 12 months, vape related taxes in the state have been brought to the floor, and defeated, numerous times, mainly due to the tireless efforts spearheaded by Larry W Faircloth (R).  In the latest proposed budget, 2 amendments taking vapor products off the table were proposed, one of which passed.  The governors pen would have been the only requirement to keep products designed to help the public quit tobacco use free of sin tax, but he decided to veto the bill.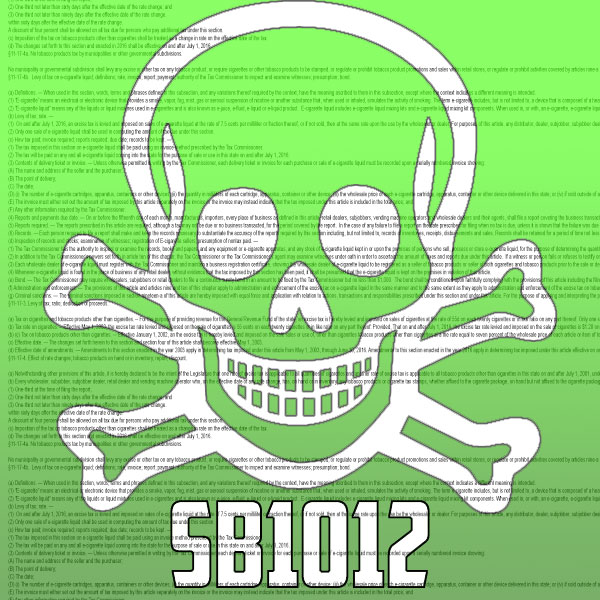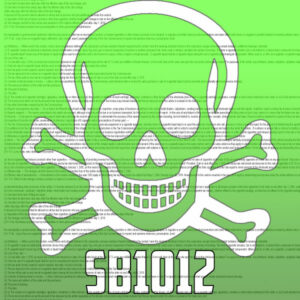 This brings us to last weekend.  While many representatives were away from the Capital, many with their families or at engagements, SB1012 was rammed through. On Monday, while the house was in "extra-ordinary session" the general feeling among the law makers was not one of attempting to create a fair and just system, while some on the side of the vapers tried to make the case that the proposed bill was as toxic as cigarettes — many just wanted to get this out-of-the-way so that they could go home.  It's nice to know that the elected officials put in place to safe guard the people care more about getting back to their families and securing their paychecks than the health of their constituents (part of the reason this was pushed through is the fact that they were threatened with "a government shut down";  i.e. pass it or don't get paid).
What this now means for the vapers of West Virginia is that as of July 1st, every millilitre of e-liquid will cost them an extra 7.5 cents.  A 30ml bottle will go up in price by $2.25, which may not seem like a great deal, but the imposition of a sin tax on e-liquid is like putting a sin tax on water, because it contains some of the ingredients of alcohol.
For the business owners however, the story is very different.  Unless you are a registered company within the Tax Commissioners office (whether you are in Charleston WV or Sacramento CA), you can not sell e-liquid to a West Virginia resident.  They've basically said that unless you pay them, your products can not be there.  Companies within the State are facing a massive uphill battle to keep their doors open, many of whom are already reporting that moving away or closing completely will be their only options going forward.