Already known for its high performance coil heads, Atom Vapes is proving that it has much more to offer when it comes to vaping products.  They've quickly climbed into a leading place within the market, standing out far above many others with their latest releases, such as the Yakuza Box Mod.  They're now back at it again with the release of the all new Metropolis Tank!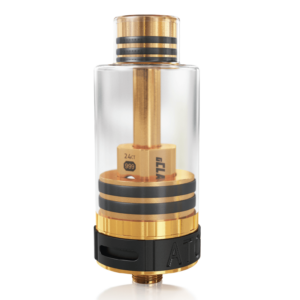 The new Metropolis Tank by Atom Vapes is certainly a pleasure to look at, as it delivers a stunning appearance, which is available in stainless or 24ct gold plated.  Though both versions are constructed of stainless steel, the 24ct gold offers something many other tanks on the market has had trouble trying to meet — a high-end appearance, great quality, and a design that is truly unique.
See, the Metropolis Tank was designed based on the 1920's Art Deco movement.  It uses the simplicity of art deco lines, luxurious 24ct gold-plated components, and just as you would expect, it's powered by Atom Vapes famous gClapton coils.  But, what makes the Metropolis Tank so intriguing is its quite remarkable Pyrex chassis, which offers a 4mL e-liquid capacity.  Giving you a full view of its insides and a look that's sure to turn heads, you'll easily fall in love with this latest offering from Atom Vapes.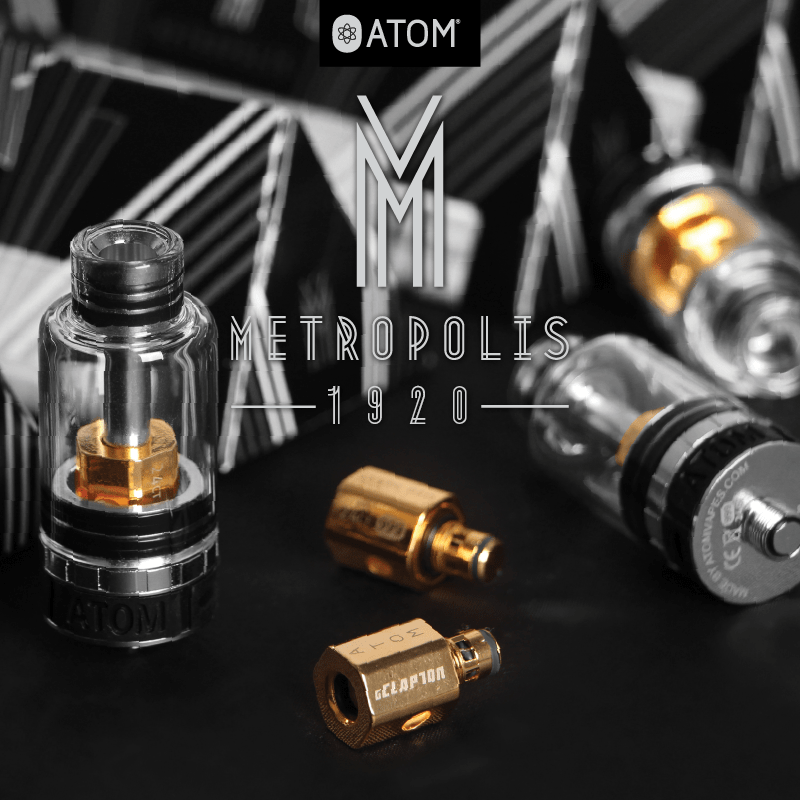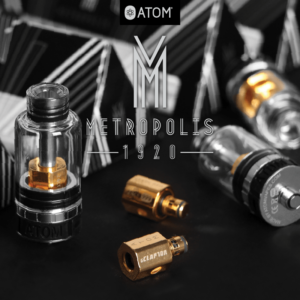 The Metro Tank isn't all about its high-end 24ct display or its fancy Pyrex construction, it also has the performance to back the good looks.  To share some of that information with you, you'll be pleased to know that it comes with a pre-installed gClapton Kanger Coil, which is 0.5Ω in resistance and allows you to range from 25 watts to 45 watts.  It also has two large airflow inlets that prevents the product from overheating and allows for just the right amount of airflow over the coils.  Though this tank offers great airflow, it's more dialed in for flavor so that you get the natural flavor of e-liquids — in other words, it's a flavor tank.
Obviously, I'm already in love with its appearance, but what I'm really excited about is the performance that it will offer.  It has that SubTank Mini styled bottom base and it even allows you to use the square Kanger OCC coil heads, so this could very well be the tank that finally pulls me away from my beloved SubTank.  Shipping will commence early next week, and I'll have mine followed with a full written and video review!
Order Here: Metropolis Tank – Gold
Order Here: Metropolis Tank – Silver