The latest release from the Eleaf line is getting ready to hit the shelves.  The iPower 80 watt, temperature control device should get vapers excited as this petite box is not only sleek and stylish but offers a wide array of functions.  If you're in the market for a small device with a boat load of built-in power, stick around while we pull this thing apart.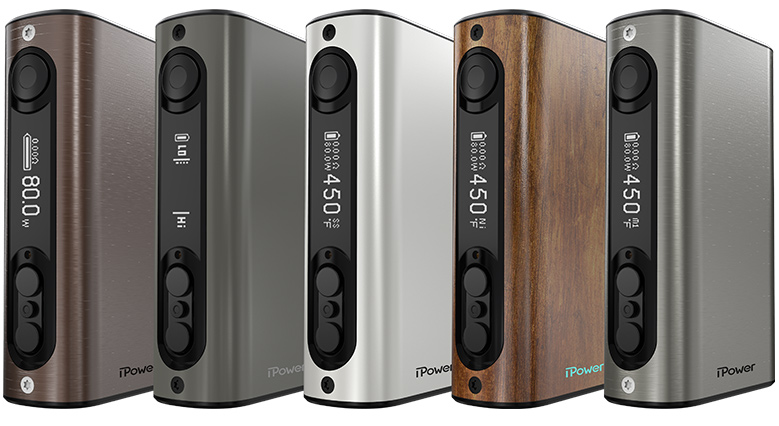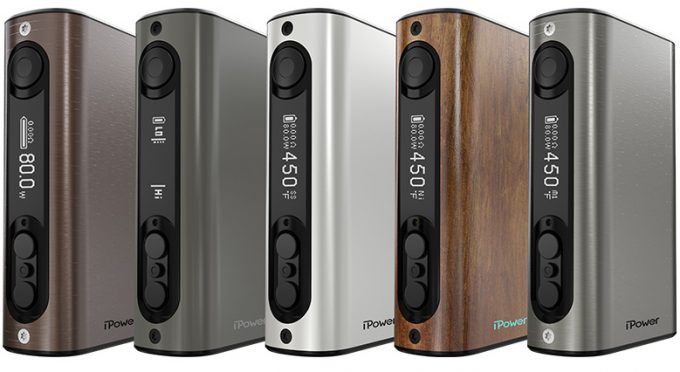 Eleaf is a well established name in the vaping world, although over the last year many of their products have been overlooked as more vapers were jumping in at the deep end with massive high power boxes.  The latest release shows Eleaf moving away from its existing product line and goes with a much more modern, sleek feel.  Packing so much into the tiny space, measuring in at just 83.5mm by 49.5mm by 23.5mm, is a feat in itself, especially when you see what is hiding just underneath the skin.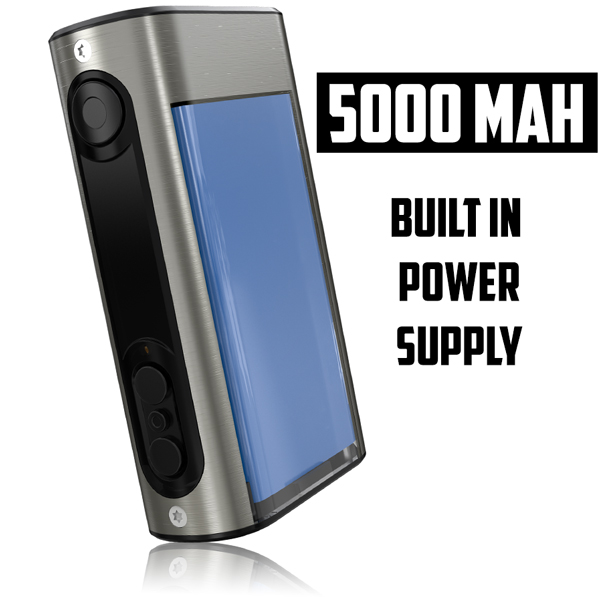 While it made its name in low powered, long-lasting devices Eleaf has decided to up the anti and release this 80 watt box with an insane amount of internal power.  With a built-in 5000mAh lithium-ion power supply, the iPower will keep pushing out the plumes all day long, especially when you take into account the relative power output.  For most vapers, 80 watts is ample power to make sure that the only time you need to charge is at the end of the day.

With that in mind, the Eleaf iPower Mod swings open the door to a vast array of alternatives.  Giving you the options of smart power or pass through, as well as regular wattage mode, you can dial back the ramp up time or vape this beast while its attached to the wall.  Using regular Kanthal or NiChrome, you have the option of installing anything between 0.1Ω and 3.5Ω coils.  Such a wide range leaves you open to almost every coil configuration currently on the market, whether you are making your own or using pre-built coils with your favorite tank.

Moving away from the wattage settings and into temperature control, Eleaf has given us all the options we are used to.  Stainless Steel, Titanium or Ni200 coils are all compatible with the system, with a minimum resistance of 0.05Ω ranging all the way up to 1.5Ω.  Adjusting the temperature between 100 and 315°C (200 to 600°F) will make sure that your vaping experience is free of dry hits and will also aid in energy-saving.
Dual circuit protection built into the iPower will make sure that both you and your mod stay safe as it constantly monitors for over charging, over discharge and too much current being asked of the device.  The stainless Steel spring-loaded 510 is designed to create a solid connection with any tank/RDA you screw on to the device, making every aspect of your vaping experience as pleasurable as possible.
Last but not least, Eleaf has made sure that this device can develop over time, as you and your vaping experience grow, the device is able to upgrade in the future via the applications they have developed for PC and Mac's.  The micro USB port on the iPower from Eleaf isn't just for charging.
Eleaf iPower 80W Mod: GET IT HERE