The stabilized wood Adonis from Arctic Dolphin is not your everyday vape.  For those looking for a short run collectors piece, this device is definitely one to watch out for with a limited production run of only 3000 units.  If you're looking for a quick and easy replacement for your current all day vape, this box may not be for you, but if you're in the market for a conversational object d'art, read on.  While we are familiar with mass produced, low cost devices from China, the Adonis certainly makes for a change of pace.
Adonis 80 Watts From Arctic Dolphin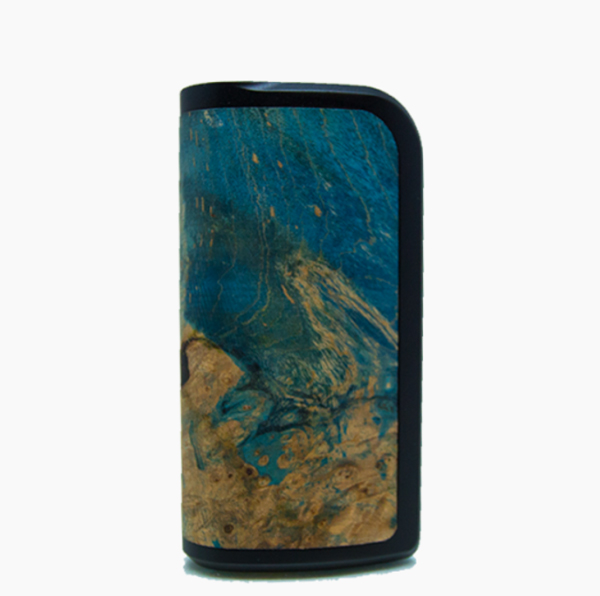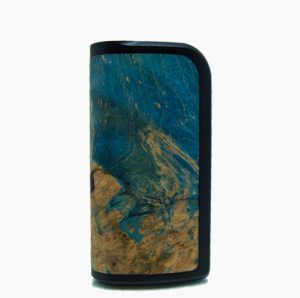 Adonis, worshiped in ancient times as the God of beauty and desire, lends his name to a modern day masterpiece crafted with the warmth and malleability of wood and resin within the cold hard lines of the metal C frame.  Designed to draw attention and catch the eye from any angle, each unique Adonis will be the talking point of any occasion.  While it may not literally contain the power of the God's, Arctic Dolphins 80 watt temperature controlled Adonis 80W has the power to captivate and intoxicate with its beauty.
Powered by a single 18650 battery (sold separately), this mid-sized box is willing and able to fire coils between 0.1 and 2.5Ω in wattage mode and 0.06 and 1.0Ω when it comes to temperature controlled resistance.  Almost unheard of though is its ability to work with Titanium, Stainless Steel, and Nickel coils up to a temperature of 650°F (343°C), where as most other devices stop at 600.  The proprietary chip-set is said to offer constant temperature control in ways that haven't been seen in  previous devices.  Firing between 5 and 80 watts may not put this device among the heavy weights of box mods, but it will certainly satisfy the majority of people.

Measuring in at 90mm by 46mm by 27mm, each aspect of the box has been carefully considered as it was designed and put together.  A recessed 510 connector plate that is perfectly capable of receiving any tank or RDA, especially when you take into account the adjustable/replaceable spring-loaded 510 positive post that sits alone on top of the device.  An over-sized tactile fire button that is slightly raised from its bed makes for simple operation, as do the adjustment buttons that are placed below it.  A 0.69  inch OLED white screen makes operation and adjustment simple and easy to read, while keeping with the appearance stylish and subtle.  While on-board charging is a viable option, battery removal is quick and easy as the Arctic Dolphin has created a simple to use screw option on the base.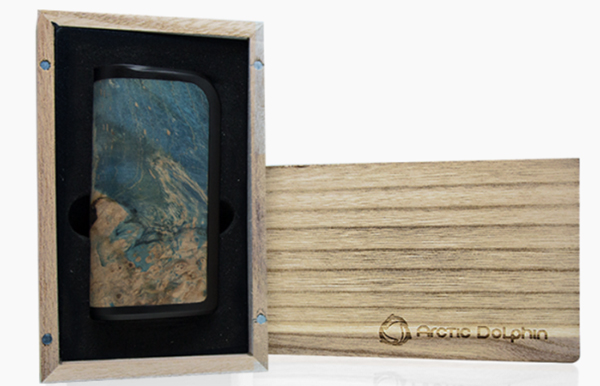 From its outward appearance to the finer points of its function, the Adonis is as finely crafted as the hunter admired by Persephone and Aphrodite, and for the avid vaper it would be a fine addition to any collection.  With less than 3000 remaining for purchase however, waiting around for too long could result in your quarry escaping forever.  This may be one of the most expensive purchases you ever make on your vaping journey, but I for one am happy to pay the price.
Reserve your Arctic Dolphin Adonis Stabilized Wood 80W TC MOD here.