MyVapors and Wismec have joined forces to bring a convenient, compact system to market that goes head to head with closed vapor systems, and honestly beats them at their own game.  Lightweight and simple to use, the MyJet system has the potential to push cig-a-likes out of the market as it offers an open system twist to a world with less than 10 flavors.
With Wismec's reputation for bringing some of the greatest innovations to the vaping market over the last year with the advent of the Reaulaux family of mods to the creation of tank systems like the Theorem, it seems like everything that Wismec touches rapidly becomes accepted by vapers, embraced, and we see the Myjet as no different.  Pulling back from the high-powered side of the market opens the doors to an entirely different category of vaper.
A Closer Look At The MyJet System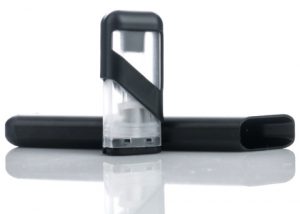 Measuring in at 105mm by 18mm by 9.5mm, the MyJet is compact enough to be kept in any vapers pocket, either as an all day vape or an emergency back-up.  The 350mAh battery may initially sound small compared to what many vapers have become used to, but when compared to the devices it is in competition with it has ample power.  If you purchase the full kit, rather than the express kit, it comes with a PCC (personal carry charger) which will allow you to charge the device with an 18650 power supply while you are on the go.

Draw activated firing removes the need for a firing button, working in much the same way as first generation devices that produced vapor when they were pulled on.  What sets this apart from cig-a-likes, however, is the fact that it has a 1.2ml proprietary refillable tank that is capable of taking what ever e-liquid you choose to use, as well as being offered in pre-filled options from a variety of popular e-liquid manufacturers: Cuttwood, Fresh, CRFT, Mango Me, ANML, Drip Club, Mad Hatter, One Hit Wonder, Peel, Beyond Vape, and NKTR.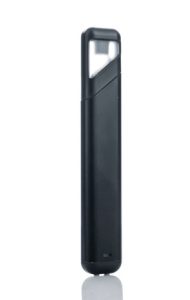 These e-liquids have been reformulated to work with the device to offer the best performance, and when you choose your own e-liquid you may need to take certain things like viscosity (PG/VG ratio) and nicotine level into consideration.
This plug and play system uses a 1.3Ω 7-wrap 28 gauge Kanthal coil with cotton wicking for optimal performance, and if there is one thing we have learned from Wismec it's that they always have vapers best interests at heart.  The MyJet has integrated safety circuits built-in, such as atomizer protection, short circuit protection, low voltage protection, and low resistance detection to ensure that the vaping experience is both pleasant and safe.
For advanced vapers who enjoy high wattage and great clouds, this may not be the first choice on the market, but for those who are starting out on their vaping journey, low volume vapers or those who are looking for an efficient back-up that takes up very little space, the MyJet from Wismec and MyVapors is the perfect choice.
BUY IT HERE