In a preliminary injunction hearing, Judge Richard Young decided late last week (August 19th), that the State of Indiana should allow the sale of e-liquid, which is not approved by the state's Alcohol Tobacco Commission under its new vaping laws.  Although this ruling is a temporary restraining order against the State by GoodCat LLC — a Florida based e-liquid company, it has the potential to open the flood gates to thousands of other e-liquid manufacturers who have been closed out of sales in the State by its monopoly creating law.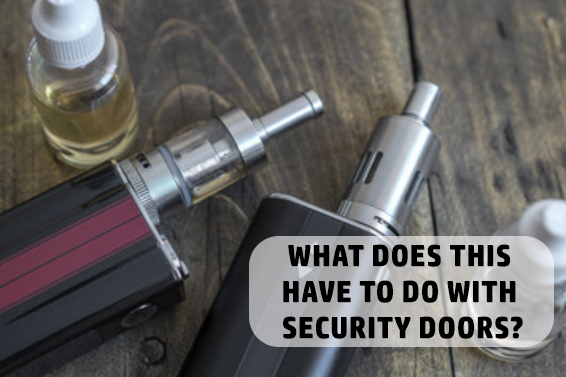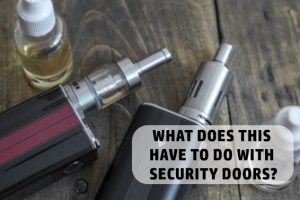 Initially introduced by the State to create safe manufacturing environments and to protect the public from contamination and tampering of e-liquid products,  House bill 1432 was written in such a way that rather than seeking to protect, it instantly destroyed 99.9% of the vaping industries ability to do business within its borders — unless of course they were one of the lucky few companies who managed to pay off a single local company, Milhaupts Security, which was fortunate enough to be the only company qualified to oversee public safety in this matter.
The requirements of the security companies under the law are so specific that after scouring the Continental United States and all of its outlying area's, only Milhaupts and it's vice president Michael Gibson are capable of giving authorization to outside sources to join in on the monopoly:

An employee who has been a certified locksmith by the Associated Locksmiths of America for at least one year.
An employee who has worked at the firm for at least a year and holds a Rolling Steel Fire Door Technician certification from the International Door Association or the Institute of Door Dealer Education and Accreditation.
An employee who has worked at the firm for at least one year and holds an Architectural Hardware Consultant certification from the Door and Hardware Institute.
One year of experience operating a facility with authority to modify commercial hollow metal doors, frames, and borrowed lights.
One year of experience operating a security monitoring station with ownership control and use of a redundant offsite backup security monitoring station.
Gibson also serves as the President elect of the Door and Hardware Institute that shows up in the ruling, putting this man at the center of a double whammy for special interest.  The fact that companies must have had employee's that hold the certifications on their payroll for 12 months before being able to apply, gives this company an entire year at the top of the monopoly, if in fact they choose to allow others into the party after that time.
What any of this has to do with the safe manufacturing of e-liquid has left everyone scratching their heads, and according to recent reports, the Federal Bureau of Investigations may also be taking a long hard look at blatant disregard for interstate commerce and corruption at the center of a law that was deemed insane before it went into effect.
This particular ruling could be the beginning of a long slippery road for officials and the beneficiaries of the law as the curtains are pulled back.  They've already destroyed hundreds of businesses within the States borders and no-one, regardless of the location of their business, is going to take kindly to bureaucrats and their cronies trying to muscle the little guys out of their livelihoods.