The Top 5 Best Mouth-To-Lung Tanks Include:
Both above and below you see a list of the top 5 best mouth-to-lung clearomizer tanks.  Above we've created a table so that you can quickly see how each tank compares to the other.  However, we want you to keep in mind that just because one tank doesn't have the features another may offer, doesn't mean it should be overlooked.  The VaporFi Pro 3 Tank features a small tank, doesn't have coil options, and doesn't have the adjustable airflow feature, yet it's one of the highest rated MTL clearomizer tanks within the vaping community (click on the products name and go check out some of the reviews left by other buyers).  These tanks are placed in no particular order.
1.  VaporFi Vibe Tank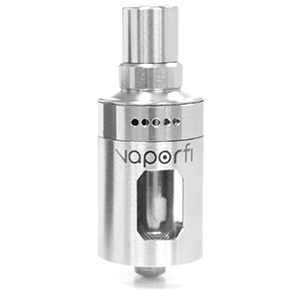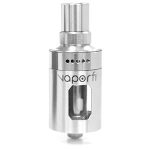 The VaporFi Vibe is an incredible tank that can be used for mouth-to-lung or direct-lung vapers.  It presents a fantastic appearance, featuring a cup leak-resistance design.  The tank on this bad boy has a 3.5mL capacity, and it also incorporates other features, such as a top fill design and top adjustable airflow with 5 airflow holes.
There are a couple of options for its coils so that you can take advantage of this tank completely, and it starts with its pre-installed 0.25ohm Notch-Coil and its additional 0.5ohm SS316 Coil that will allow you to take control of the temp control feature on your device.  It's an overall great tank with matching performance that will deliver an awesome vaping experience.
CHECK OUT THE VAPORFI VIBE TANK
2.  VaporFi Pro 3 Tank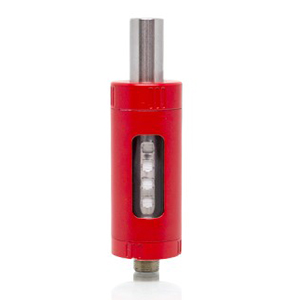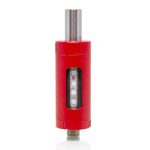 The VaporFi Pro 3 Tank is one that comes highly recommended by the vaping community, receiving many great reviews by the buyers themselves.  This tank is considered one of the best mouth to lung tanks on the market, which is all due to its tight airflow design and 2.0ohm pre-installed coil.  Along side its great performance, it also boasts features like its 2.5mL tank capacity, its top fill design, and its pyrex glass tank.
One of the additional features that's noteworthy would be its no-spill coil swap system, which is a designed that allows you to easily replace the coil in the tank without any potential of leaking or without having to first empty the tank.  This feature of course isn't a must to enjoy this tank, but it sure does make your time with the tank that much easier.  This is one we're sure you'll enjoy.

CHECK OUT THE VAPORFI PRO 3 TANK
3.  Kanger TopTank Mini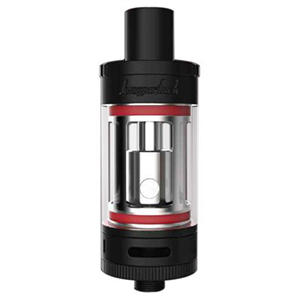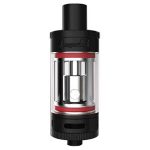 The Kanger TopTank Mini isn't nessicarily a mouth-to-lung tank, but it can be used as one due to its great adjustable airflow control and coil options.  The great thing about this tank is that not only can you use it for both MTL and DL styles of vaping, but there are other manufacturers that offer aftermarket coils for this tank.  And who knows, you might enjoy MTL now, but may want to move over to DL at a later date — if so, this is a great tank that is very versatile.
Sporting a stainless steel construction, a pyrex glass tank, and a large 4mL tank capacity, this is one you'll definitely want to pull your attention towards.  It features an awesome top fill design, it has incredible adjustable airflow control, and it's bombarded with plenty of other features, such as an included delrin drip tip, a pre-installed 0.15ohm SSOCC Ni200 coil head, it comes with an additional 0.5ohm SSOCC coil head, and if you're looking to go a little advanced there's also an included Mini RBA Deck Plus that allows you to build the coils yourself.  The list keeps going on because this tank literally has it all.
CHECK OUT THE KANGER TOPTANK MINI
4.  Aspire Nautilus BVC Tank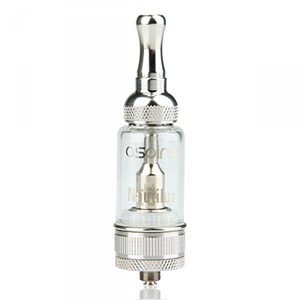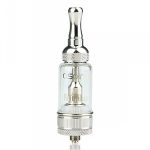 The Aspire Nautilus is known for its performance and reliability, and the features this tank offers is a prime example of why.  The Aspire Nautilus BVC Tank not only looks high-end with its full glass tube, but it has the performance to back it as well.  For starters, it offers adjustable airflow control that allows you to truly dial in on the performance.
Aside from its airflow, it features a bottom vertical coil system that performs outstandingly well, and you'll be pleased when you use its 1.6ohm pre-installed coil, along with its 1.8ohm coil.  As you can tell from the resistance options, this tank was made for the MTL vaper, and to make this deal an even better one, this bad boy has a massive 5mL tank capacity.  How about that for an MTL tank!
CHECK OUT THE ASPIRE NAUTILUS BVC TANK
5.  Aspire Nautilus X Tank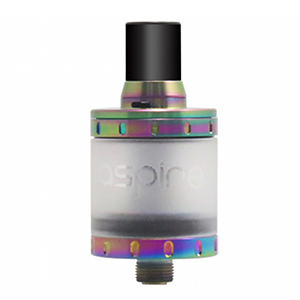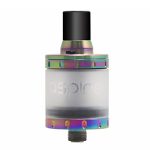 The Aspire Nautilus X Tank is the latest addition to the Nautilus series, where it was designed specifically for MTL vapers.  It features a small 22mm by 45mm chassis, meaning you only get a 2mL tank capacity, but the performance and design is the part that makes this tank such as awesome one to use.
It features a full length coil design with U Tech coil technology, meaning the airflow enters from the top, redirects down and back up, passing through the coil structure twice.  With this type of design, you can expect an immense flavor experience.  Now as far as the coil goes, it's a dual vertical coil, it uses organic cotton, and it's 1.5ohm, meaning you can run it at 14 to 22 watts.  Other features include a top fill design, dual adjustable top airflow slots, an anti-leak design, gold plated contacts, a delrin drip tip, and the Nautilus X is constructed out of stainless steel and glass for its tank part.  Something noteworthy about this tank, it also comes with an addition 1.5ohm coil, an additional glass tank section, as well as a limited edition smoked glass tank section.  Did I forgot to mention this tank looks compact and awesome too?
CHECK OUT THE ASPIRE NAUTILUS X TANK
Looking for a complete kit?  Check out our top 5 best vape pen starter kits article!