VaporFi has been named the official sponsor of GuideToVaping's Best of 2016 online community event.  For those that aren't familiar with the name, they're a subsidiary of the International Vapor Group, a company that has created several of the industry's largest brands, dating all the way back to the year 2010.  VaporFi.com is one of the most unique brands under the umbrella, providing various VaporFi branded products, as well as a whole slew of premium e-liquid flavors, offering over 30,000 flavor combinations and a cool "make your own custom vape juices" concept.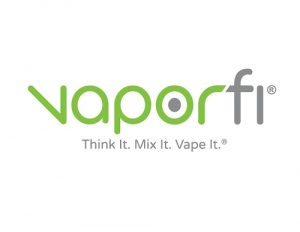 As this year's sponsor for an event that's about to undertake its 6th year of providing the online vaping community with the most known polling event specifically for vapers, community participants will not only get to chime in on categories they would like to see in this year's event, but they'll also get to be the deciding factor on who and what was the best of 2016 within the vaping community.  In addition, participants will also get to partake in a hefty giveaway, which includes various popular products that carries the VaporFi name.

What's exciting, and most importantly different about this year's event is that GuideToVaping has once again listened to the feedback of participants to make the online event more enjoyable for all users.  For year's participants have complained about the cheating of votes, which would greatly skew the results.  We're proud to announce that GuideToVaping's Best of 2016 online event has improved yet again this year, incorporating data storage and social login to further reduce the ability to create duplicate votes.  Furthermore, we've given users the ability to easily share their participation in the event, which will encourage others to make their vote count on the best of 2016 as well.  At the end of the day, the event was created for only a few of purposes, and that was to give the online vaping community a fun event for the closing of the year, to create a page of results that will lead vapers of all experience levels to the best websites and products, and to give recognition to the vapers, stores, advocates, products and events that deserve it.
Some of the largest brands within the industry have sponsored this yearly event for the vaping community, and we're thrilled that VaporFi will be added to that list by sponsoring GuideToVaping's Best of 2016.  If you plan to take part this year, we want your advice on the categories you would most like to see — feel free to comment on this post with your ideas.
GuideToVaping's Best of 2016 voting begins December 1st and ends on December 31st.