Geek Vape has become a rather popular brand within the market, and it's mostly due to products like this Tsunami 24 RDA.  They deliver products that are innovative and share great quality, which is just one of the reasons why I enjoy using products like the Tsunami, and also the reason why I run Geek Vape coils in them as well.
SEE THE FULL SPECSBUY THE TSUNAMI 24 RDA HERE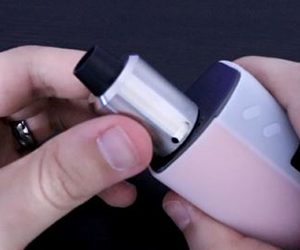 Appearance: The Tsunami 24 doesn't offer any difference in appearance compared to the original Tsunami RDA, which featured a 22mm diameter.  Though it doesn't seem different, there is one thing that separate the two, and that's the size.  The Tsunami 24 offers a 24mm diameter, which is quite obvious from its name.  If you aren't familiar with the original Tsunami, I'm sure you want to know that the Tsunami and the Tsunami 24 offers a stainless steel construction, and you're going to have the option of a raw stainless color or a black coated color — in this case I received the stainless.
The top of the RDA simply features a large bore concave delrin drip tip, then there is the body that stretches down to rest on top of the bottom base.  At the bottom of the body, there is 3 airflow slots, which allow you to adjust them to use just one slot or two for single or dual coil setups.  It's an RDA, so you already know there isn't a lot to say about the appearance — RDA's are usually very simple in looks.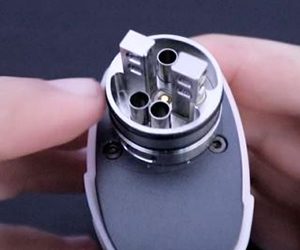 Features: Though the looks are simple, its features aren't.  Expect 3 drip tip options, one pre-installed concave wide bore delrin drip tip, one round wide bore delrin drip tip, and a round stainless drip tip that can be used via a drip tip adapter.  As mentioned before, the Tsunami 24 offers adjustable airflow control that will allow you to take advantage of single or dual coil setups.  In addition to the airflow, when you take off the top cap you'll immediately notice 4 barrels that will sit directly beneath the coils, 2 on each side, better referred to as a Kennedy style airflow.
The next notable feature is the deck, which is one of its main features.  The Tsunami 24 RDA by Geek Vape uses a Velocity style deck, meaning there are 2 post, which 2 terminals per post.  The drip well is quite large on this dripper, even though it has those large airflow barrels.  Aside from that, the only other feature worth mentioning is that it comes with an optional bottom feeder pin for those mods that have bottom feeding capabilities.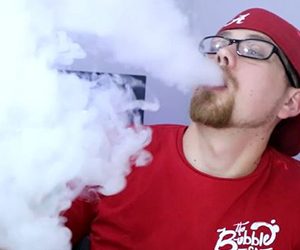 Performance: With the features just mentioned, you can expect an outstanding performance, of course.  Not only is it super easy to build on due to the Velocity style deck, not only can you install very complex coils, as well as using a lot of wicking, but you also have that Kennedy style airflow, and plenty of airflow that will all come together to deliver one of the best vape experiences that's filled with plenty of flavor and vapor production.

What I enjoy about this RDA is that it combines the best parts of other RDA's and brings them into one to deliver one hell of an experience. Looking for big vapor, it has it. Looking for great flavor, well it has that too.
Conclusion
Appearance

Features

Performance
Summary
If you're looking for an awesome RDA to add to your daily vape, I highly recommend the Geek Vape Tsunami 24 RDA. It offers a large size, a large Velocity style deck that will allow you to use a lot of wicking and insert complex coils. Furthermore, you get plenty of airflow and a bottom Kennedy style airflow that only enhances the flavor from your e-liquid. What makes this an even better deal is that it's offered for a super low cost, considering all the features and great performance that you receive. You just can't ask for much more from an RDA.