We've seen a few tobacco giants jump on the vaping wagon, while others are trying something a bit different.  Philip Morris, maker of the Marlboro cigarette brand looks to phase out traditional smoking with their new alternative, the HeetStick.
Headlines are being created all over the web after CEO of Philip Morris Andre Calantzopoulos said that he and his company plans to work with governments to phase out smoking.  Many people are shocked to hear the CEO of a big tobacco company come out and say that publicly, but there are two things going on here that everyone must understand: The adult smoking rate has been on a downward spiral ever since the birth of alternatives to smoking, such as e-cigarettes, and this new HeetStick will still make use of Philip Morris' tobacco — the product that has helped them lure millions of people into an addiction and an aftermath of demise.  It will give Philip Morris the ability to continue selling their tobacco even though smoking -where they made all of their money- continues to plummet.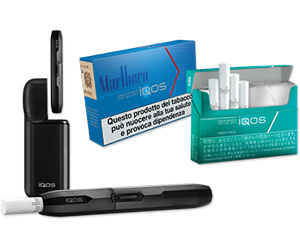 Philip Morris believes that its new product, the HeetStick, will change the game of nicotine delivery.  In a combination of the HeetStick and a device called the IQOS, users can take advantage of a heat-not-burn cigarette.  We've seen this already from others, especially in the marijuana device market, so it really isn't like it's anything ground breaking.  There are claims that the HeetStick received some positive reviews in smaller markets, so it will be available in America soon, but Philip Morris must get FDA approval first.  They're saying that approval could come as soon as next year.

Now, how this works is that there is a short cigarette (called Heets, but marketed as HeatSticks) that's placed inside the rechargeable IQOS heating device.  The device heats up to reach a certain temperature and it creates an ecig-like vapor.  Philip Morris says that it isn't vaping though, but instead "HEETing."  The IQOS device itself is being sold for about $79, while for a pack of 20 heating sticks (known as HEETS) will run you $6.
I along with many vapers, one would assume, would never touch this product nor recommend it, because they're still using tobacco, which is what many of us were eager to get away from.  If we as vapers were able to finally break free of tobacco, why would we go back to it and in another form when we have vaping?  What are your thoughts on the new HeetStick?  Let us know in the comments below!
Source: Circa.com