Wismec has become the most known vape brand due to the Reuleaux Series of mods, and it looks like that will continue with its latest addition, the Reuleaux RX300 TC Box Mod.  We first got a taste of the Reuleaux DNA200, then shortly after came the more affordable version, the Reuleaux RX200, which lacked the Evolv DNA200 chipset.  Continuing on its quickly gained success, next came the Reuleaux RX200S, and then a slightly different design from the Reuleaux RX2/3.  And now, we're at a time yet again where vapers are demanding more battery life and more power — that's exactly what they're getting with the new Reuleaux RX300 Mod.
GET THE RX300 MOD HERE[/mks_one_half]
Wismec Reuleaux RX300 Includes
The all new RX300 Mod by Wismec will include the RX300 Mod itself with batteries sold separately, a QC USB cable, 2 stickers, a warning card, and a user manual.  Wismec also offers the Reuleaux RX300 in a complete kit, which includes the Wismec REUX Sub-Ohm RTA Tank.
Reuleaux RX300 Features and Specifications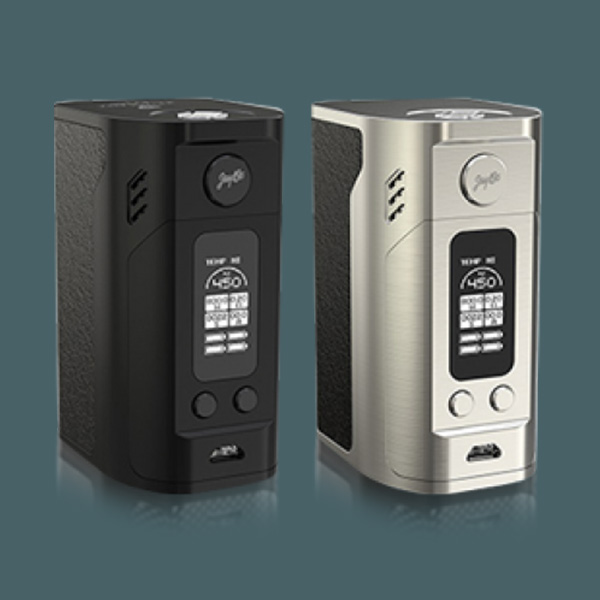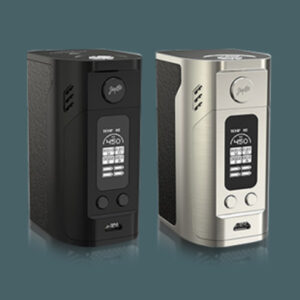 The Reuleaux is a fantastic new mod that will deliver many new features and top of the line specs.  The mod is a collaboration between Wismec and Jay Bo Designs, a collaborative effort we've seen many times within the last couple of years by Wismec.  The first thing you should know about this mod though, is that it offers an aluminum construction on a soft poly-angular frame, and it's available in a silver or black color option.  However, 2 stickers are available that allows you to change the appearance of the mod, one being a carbon fiber inlay, while the other is a faux leather inlay.

The new RX300 isn't all just fancy looks though, it also has a staggering power capability that's all due to a performance-infused Wismec chipset.  With enough room for a required four 18650 batteries, this beast of a device is capable of reaching up to 300 watts of power, giving 100 watts above the earlier Reuleaux offering.  Along with a large battery capacity and plenty of power, temperature control has also been included as you would expect, which gives users the ability to range from 200 to 600 degrees, and with a minimum resistance of 0.05ohm.  If using the temperature control feature on this bad boy, know that it supports Nickel 200, Titanium, and Stainless Steel coils.  Furthermore, you'll also enjoy an intuitive and very large OLED display screen, a easy-to-use magnetized battery cover, a micro-USB port for firmware upgrades, an optional RC adapter that turns the RX300 into a power-bank, a spring-loaded stainless steel 510 connection, and on-board reverse polarity protection.
REUX Sub-Ohm RTA Tank Features and Specifications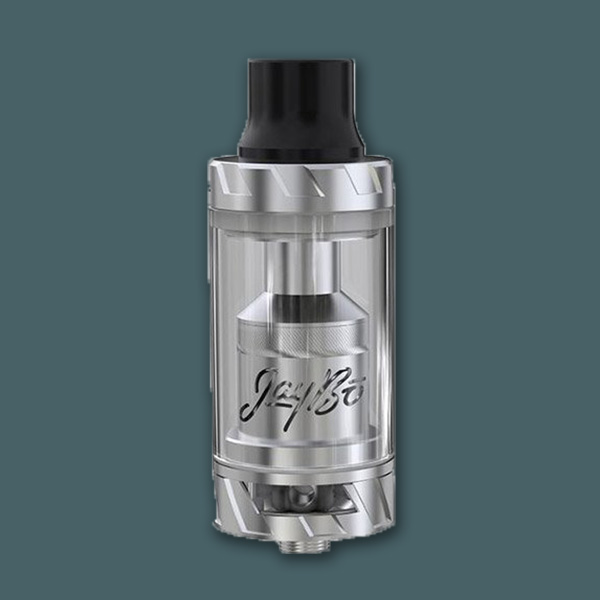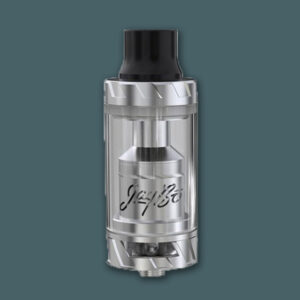 Constructed of high quality stainless steel and based on a 25mm diameter, the all new REUX is the latest sub-ohm tank carrying the Wismec brand name.  The Reux Tank was designed specifically for the release of the RX300, but can be used with nearly any device available on the market due to its available coil options.  The tank offers a pyrex glass middle that has a 6mL e-liquid capacity, it has a threaded top fill design, a detachable structure, a delrin wide bore drip tip at the top, a massive dual bottom airflow that is adjustable, a 510 drip tip adapter, and a spring-loaded gold-plated 510 connection.
However, that isn't what makes the new Reux Sub-Ohm Tank so great, it's the coil options that is has and the RX RTA decks that it includes.  The Reux comes with a 0.15ohm RX Triple Coil that is rated for 60-160W, a 0.5ohm RX Ceramic Coil rated for 40-80W, and a 0.15ohm RX Dual Coil that is rated for 100-260W.  As for the RTA part of this tank, you can expect one RX RTA with a spring-loaded two-post clamp style deck, another with two-posts and two large terminals that is secured on four points, and another that is a two-post with four terminals and top secured.