Eleaf Pico Dual Operation
If this is the first time you've pulled the Pico Dual out of the packaging, this next page is for you. If you are already comfortable with installing the batteries, filling the tank and getting the device switched on for the first time, feel free to jump to the next page in the guide. If, however, the Pico Dual looks like an alien that is about to try and eat your soul, stick around and let's make it less scary.
Eleaf Pico Dual Basics
PREPARATION: Hopefully, before you sat down to read this guide and open your Pico Dual, you had the foresight to purchase e-liquid and two 18650 batteries with a minimum of 25 amps per battery — you are going to need them shortly. Make sure that the batteries have no tears in the wrappers as that could pose a safety risk if not properly maintained.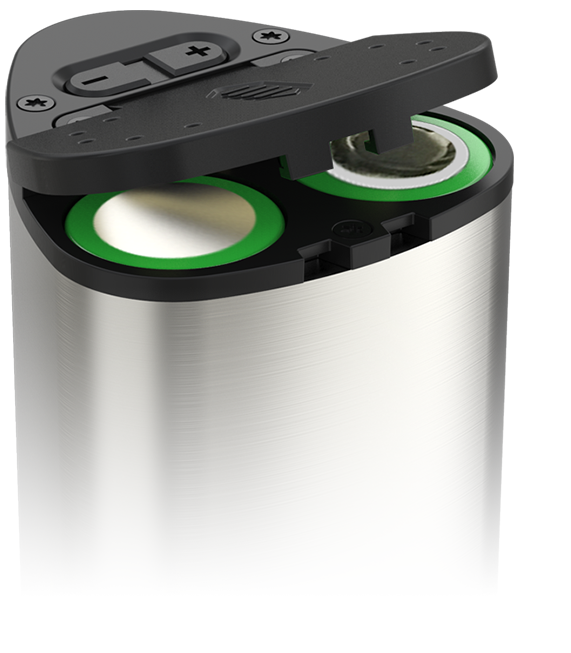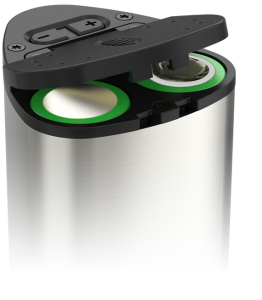 INSTALLING THE BATTERIES: Open the door at the base of the device and insert the batteries into their compartment, making sure that the positive and negative ends of the power cells match the correct symbols on the battery door. If you are unaware, the end with the ridge around the perimeter and plastic insert around the prongs is the positive end — and you would be surprised at how many new vapers have no idea about that part.

ATTACHING THE TANK: Once the batteries are installed and the door is closed, make sure that your tank is filled with e-liquid and the coil has had enough time to soak up the juice before attaching it. The number one reason for coils dying is impatience, but others can be found here. The Melo III Mini Tank is designed to fit perfectly onto the Pico Dual, but any tank that is less than 25mm in diameter will work — which is 85% of the tanks on the market.
NOTE: Remember not to over-tighten the tank when you screw it onto the 510 connector. Too much pressure can cause damage to the tank and mod; a great rule of thumb is slightly looser than "hand tight".