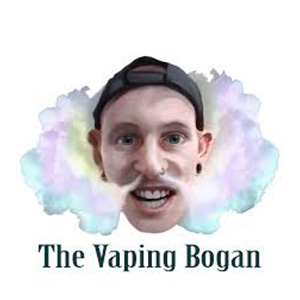 The market is blessed with yet another outstanding rebuildable atomizer, the Vandy Vape Bonza RDA. This precious piece falls under the Vandy Vape brand but was designed by none other than The Vaping Bogen, a YouTube reality from Australia that's made a small dent in the vaping industry with several entertaining reviews. If you haven't heard of him enough to appreciate his presence within the vaping community, you'll certainly appreciate his ability to design such as superb rebuildable dripping atomizer, as the Bonza RDA features a marvelous appearance, it shares an incredible overall design, and offers a convenience in use like no other.
Boasting high appeal marked with Vaping Bogen's skull and cross mods logo, the option of black, gold or stainless, the Vandy Vape Bonza RDA is a sure treat when it comes to its visual appearance. To enhance an already sweet looking dripper, a colorful resin drip tip is included. However, if you're one for a more stealthier look, a 16mm black delrin drip tip and a 17.5mm Ultem drip tip is included, alongside a 510 drip tip adapter. From the outset, you'll notice a unique airflow pattern featuring adjustable side airflow control for superior performance.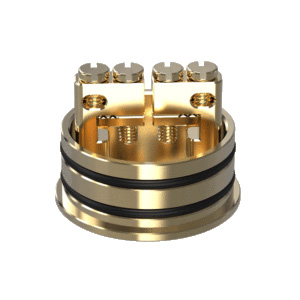 Though the visual appeal is striking when viewing this RDA externally, its internal features are where the magic takes place. Based on a 24mm diameter base, the Bonza RDA sports a deep juice well that's capable of holding up to 2ML of e-liquid. If that isn't impressive enough, you'll enjoy the gold-plated deck that features just as much class as it does conductivity. Where its design traits really begin to shine is with the dual post configuration that features fixed screw clamp posts, meaning you'll never have to worry about losing screws again. Clamp style posts have become a trendy design lately with RDA's but the fixed flathead screws take the convenience of them to new heights. With the Bonza RDA by Vandy Vape, you'll have the ability to install both single or dual coils with ease, while you'll also have a squonking option due to the inclusion of a squonk pin and 510 pin.
If you're into RDA's, you can see how far these atomizers have come over this past year, the progress they've made despite the little changes that could be made for improvement, and with the help of vapers now designing these products and not the manufacturers themselves, we can certainly appreciate products like this Bonza RDA. Though it isn't a be-all-end-all of drippers, it definitely paints a pretty picture of what's here now and what's to come.