Featuring an outstanding design that's both unique and futuristic, the REV GTS 230W Box Mod is the stylish mod you've dreamed of ever since your vaping journey kicked off. It's all about the latest technology, build quality and design that places this device leaps ahead of others. I may tout the beauty and performance of other mods to enter this market but nothing can compare to this REV GTS Box Mod. What's so fascinating about this mod is that not only is the outer appearance of this mod strikingly appealing and unique, but its onboard menu system and large vibrant screen shares the same quality. Trust me, this is one you'll want to read about.
Learn More About REV Tech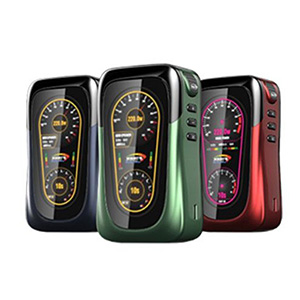 REV Tech is one of the latest brands to march into the shit-storm of an arena that we call the vaping market. While low-quality mods that are based on the same design continue to pour from the hands of trendy manufacturers, REV Tech looks to deliver a major overhaul, giving past and current manufacturers a glimpse into the future of mod design. Also known as REV Mods, REV Tech is a manufacturing brand that's introducing high-performance mods with the latest technology and fast-paced designs based on the visually striking appearance that exudes from the automotive industry. With advanced and highly appealing menu systems, screens, and superb designs, REV Tech is leading the race. Currently, there are 3 REV Mods, the GTS Mod, Nitro Mod, and Sport Mod all making their debut. Today we're sharing a preview of the REV GTS 230W Box Mod.
NOTE: Order the REV GTS Mod before 11/01/2017 and use coupon "halloween8off" and you'll get 8% off your order. If you spend up to $100, you can use coupon "halloween10off" to knock off 10%.

---
GET THE REV GTS 230W BOX MOD HERE
---
The REV GTS 230W Box Mod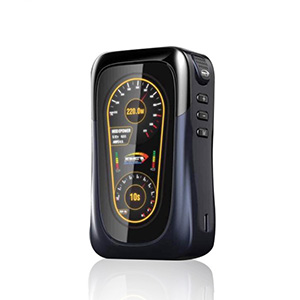 Lavished with sleek lines, high-quality build materials and three optional colors of Black, Green and Red, the REV GTS Box Mod is a sight for sore eyes. Its appearance is flawlessly executed, it features supreme luxury, and features a beautiful ergonomic design that's stare-worthy. Just 94mm by 55mm by 32mm, the GTS Mod offers the perfect size while stilling having the capability to hold two 18650 batteries. Ensuring plenty of power for users, 230 watts is the maximum output, while it shares a rather low 0.08Ω minimum resistance. If you're looking for output modes, this REV GTS Box Mod offers the latest, such as variable wattage, temperature control with the support of Ni200, Stainless Steel and Titanium, TCR functionality, a Bypass mode, and a Preheat function.
Sure, these features can be had in many devices on the market, but it's all about how you carry out these tasks, the user interface that's geared towards pleasing the user, and the convenience in operation. That's what the REV GTS Box Mod offers. It boasts a large HD color screen that stretches nearly the entire length and width of the mod. With a highly advanced menu system that allows you to control TCR, bypass, preheat, color mode, dashboard, display mode, brightness, time settings, and the ability to execute a factory reset, the GTS Mod will not only be easy to use, but it will be fun to use as well. Its operating face is super advanced and captures the fast-paced lifestyle of the automotive industry with similarities to that of a gauge cluster found in high-performance cars. To make navigating this incredible menu system a breeze and to further increase the convenience of operating this device, it sports a 4-button configuration.