We aren't here to bore you with a fancy play on words or to lure you in with descriptive verbiage, however, we are here to tell you about the industry's top-selling vape juice brand, Naked 100. If you have yet to experience the brilliance that resides in each and every flavor-filled bottle, this is the opportune time to discover vaping's award-winning collections, all wearing the coveted NKD 100 branding. In this highly decorative collection, you'll discover Naked 100's complete arsenal of flavor categories, ranging from original fruit, cream, fusion, tobacco, menthol, ice, and its latest, salt.
Naked 100, The Top Selling Vape Juice Brand?
If you question its success, you'll need a quick run-down of its history and how it became one of the most successful vape juice brand's within just 2 short years. It first began its road to success in 2016 when the brand officially launched under the wing of USA Vape Labs, a leading e-liquid manufacturer. It burst onto the market with a snazzy collection of yogurt flavors under the brand name, The Schwartz. Moving into its new name, Naked 100 made its debut in a metal bottle to deliver the first impression. Though the metal bottles definitely turned heads, the excitement was delivered once consumers got a taste of what would become the industry's most desired set of flavors.
Today, Naked 100 ejuice has expanded its collection greatly, moving beyond yogurt, its original fruit flavors, and the metal bottles that drew in the original attention and added a line of cream, fusion, tobacco, menthol, ice, and salt nicotine flavors. While its marketing techniques are phenomenal, reaching and appeasing millions of vapers worldwide, the real reason why Naked 100 has become the industry's top-selling vape juice brand is that of its highly complex flavors which have been crafted to satisfy every level of taste.
Naked 100 and Its Manufacturing Capabilities
USA Vape Labs first made its mark on the scene in its infancy when it created Naked 100, originally as The Schwartz. During this time the southern California-based manufacturer began expanding its skill-set to deliver incredible quality flavor creation, brand design, and customer service. USA Vape Labs is now responsible for creating some of the industry's most popular brands and flavors, including Naked Vape Juice.
Naked 100 Flavor Collection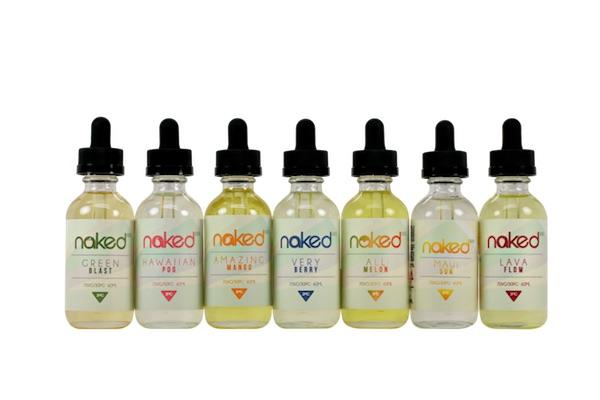 Original Fruit E-Liquids: What's fascinating about Naked 100's line of fruits is their ability to deliver an authentic taste. Each flavor consists of original fruits that are perfectly blended to satisfy every bit of your oral senses. The Original Fruit line consists of All Melon, Amazing Mango, Green Blast, Hawaiian POG, Really Berry, Lava Flow, and Maui Sun.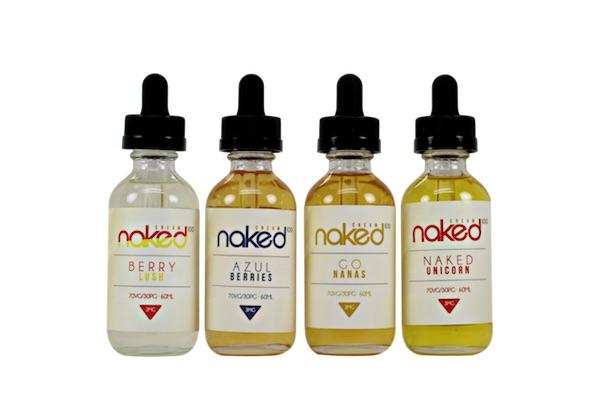 Cream E-Liquids: Naked 100 also focused greatly on cream flavors to deliver that thick flavorful taste that so many of you crave. These flavors consist of delicious fruits blended precisely with just the right amount of cream for a thrilling flavor experience. The Cream line consists of Azul Berries, Go Nanas, Naked Unicorn, and Berry Lush.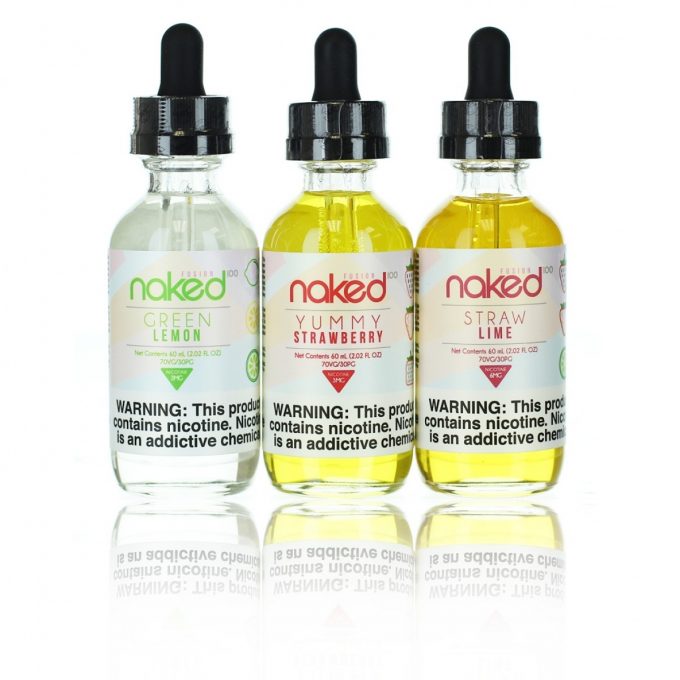 Fusion E-Liquids: The Fusion line of e-liquids was brought on by joining two tasty flavors together to create one marvelous e-liquid experience. From strawberry to lemon and lime, Fusion E-Liquids offers a level of taste that's incomparable. The Fusion line consists of Straw Lime, Green Lemon, and Yummy Strawberry.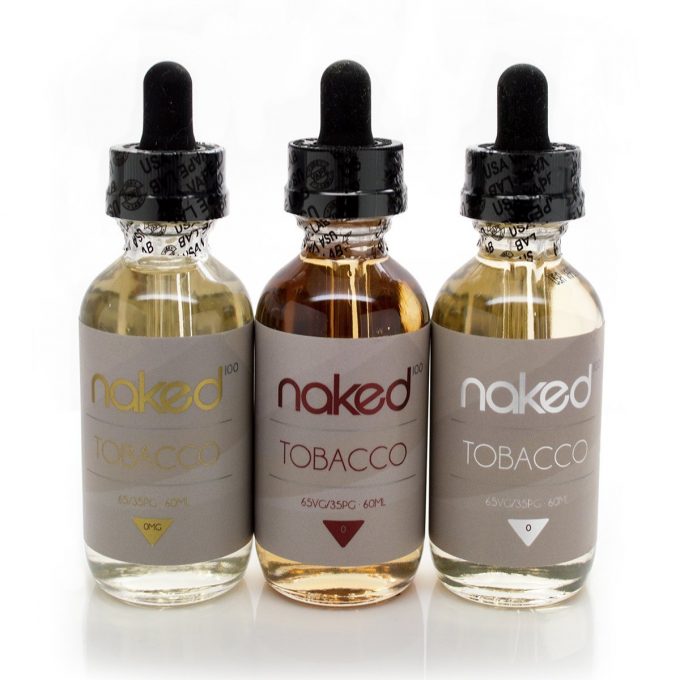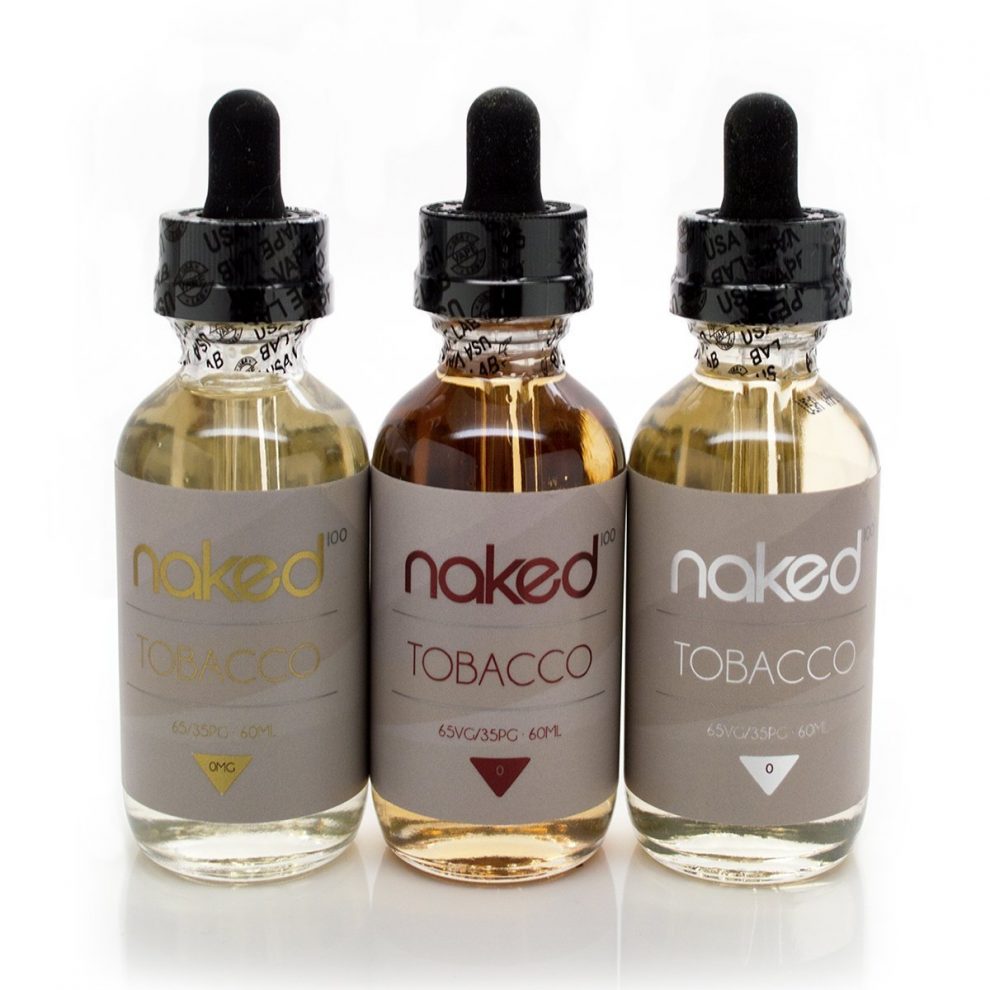 Tobacco E-Liquids: Delivering the traditional taste of tobacco, Naked 100's Tobacco line embodies the classic bold blends derived from our ancestors. From Cuban blends to rich tobacco, you'll find everything you need in this tobacco vape. The Tobacco line consists of American Patriots, Cuban Blend, and Euro Gold.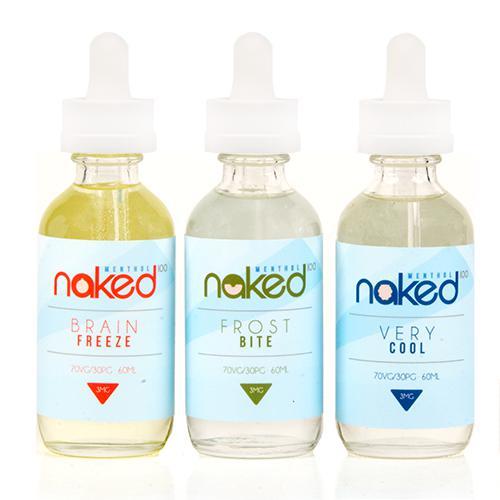 Menthol E-Liquids: Though another short list of flavors, its Menthol E-Liquids selection consists of highly complex and very delicious blends that deliver a truly satisfying mentholated taste, in combination with a few mouthwatering fruits. The Menthol line consists of Brain Freeze, Polar Breeze, and Very Cool.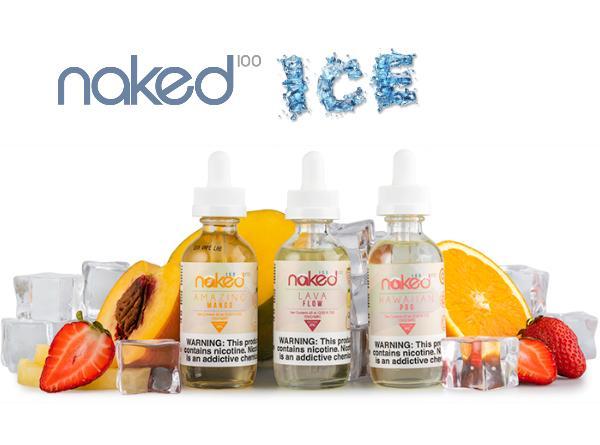 Ice E-Liquids: It isn't quite the taste of menthol, but certainly has a cooling taste to it, its Ice line is one you'll want to shoot for if you need a refreshing take on a tasty blend of fruits. The Ice E-Liquid line consists of Amazing Mango Ice, Hawaiian POG Ice, and Lava Flow Ice.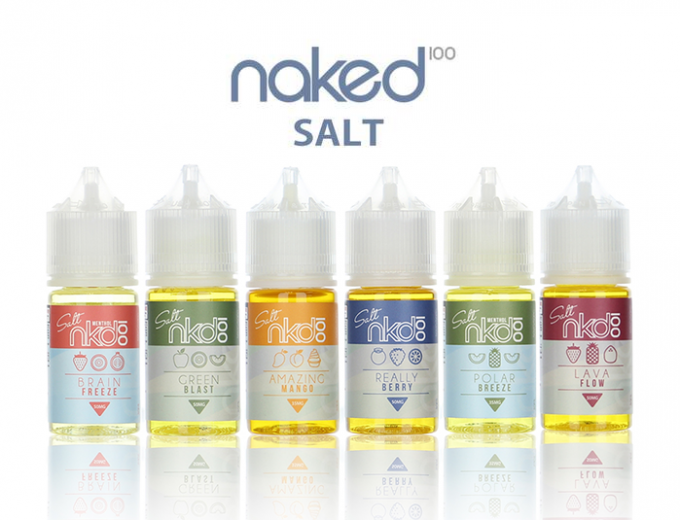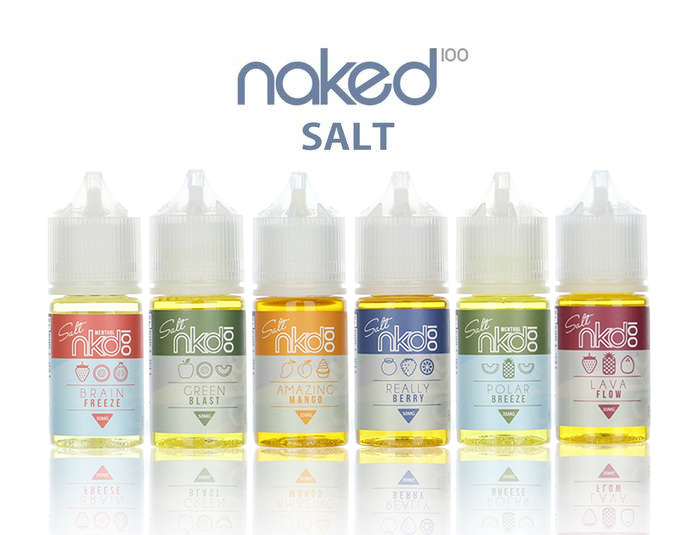 Salt E-Liquid: The Salt E-Liquid line is a collection of Naked 100's most popular flavors, except now using Salt Nicotine. Now try Naked 100's flavors with a smoother draw with an increased nicotine strength. The Salt line consists of Lava Flow, Really Berry, Brain Freeze, Hawaiian POG, American Patriots, Amazing Mango, Green Blast, Polar Breeze, and Very Cool.