For those that aren't aware, Innokin is a fascinating brand that has delivered innovative products for years, and they've just recently introduced PLEX3D, next-generation 3D Mesh Technology. Here in the past couple of years, mesh coils have become superior over past traditional coils, and it has gained its popularity due to the abundance of flavor these coils produce. Not only is the flavor extraordinary, but the vapor production and overall experience is excellent. However, Innokin is looking to push beyond what's already great by utilizing its engineering teams to create PLEX3D, next-generation mesh coils that feature an advanced design and manufacturing process.
What Is PLEX3D?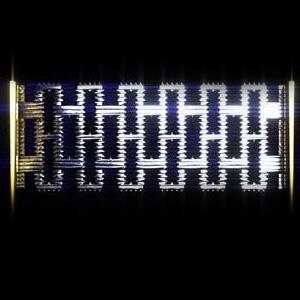 Innokin's PLEX3D is an advanced mesh coil that features micro-grooves that have been cut across a special mesh design, increasing the coil's surface area to deliver a better overall flavor experience from any e-liquid flavor you pair it with. The new coil technology allows for both faster heating and cooling. It's capable of such perks by using a highly optimized power flow and low thermal mass, giving it the ability to heat coils faster at lower wattages. With traditional coils, you'll often notice that they tend to waste power and heat, so upgrading to PLEX3D Mesh coils could improve your experience by allowing for more puffs using less power. Using the Innokin PLEX3D Mesh coils, you'll also notice faster wicking using a capillary effect. These coils have a unique geometric design and create a capillary action, which will draw your e-liquid across the coil more quickly and evenly, resulting in faster wicking and fewer dry-hits. To enhance the flavor, the Innokin PLEX3D Mesh coils have adopted wood pulp and cotton wicking, using a combination of the two to deliver the true potential of your e-liquid flavor.

The Innokin iSub-B Tank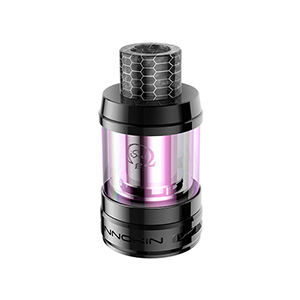 If you want to take advantage of this new 3D Mesh Coil technology, you'll have to get your hands on the brand's latest release, the Innokin iSub-B Tank. It's the sixth generation of Innokin's best selling iSub Tank series. It offers a stainless steel construction for superior durability and features a rainbow-tinted pyrex glass to enhance its appeal. It features a 3ML e-liquid capacity using a standard glass and a 4ML e-liquid capacity using its bubble glass. While its looks are quite impressive, its many advanced features are sure to please as well. The iSub-B Tank has a twist-to-open top cap, a four-point adjustable airflow control system, and its automatic fill-shield prevents flooding when filling the tank. Best of all, the Innokin iSub-B Tank includes two 0.35-ohm PLEX3D Mesh coils.