Many people are still on the fence about taking CBD, but for those that are finally ready to try it, we urge you to check out the CBD Starter Pack. Believe it or not but if you search the web, you'll likely only find vapor devices. A true starter pack should come with everything needed, not just a single item. Fortunately, we know a company that sells a true CBD Starter Pack that is perfect for the beginner CBD user, whether you vape, enjoy delicious gummies, or don't mind dripping a dropper of oil under your tongue, there's something for everyone to experience the powerful, relaxing feeling you get from Cannabidiol (CBD).
In this article, we're going to tell you about 3 CBD Starter Packs that are available right now and why they're such a great idea for a beginner user. Please feel free to follow along to learn about these bundles, and if you think someone else might enjoy them, we encourage you to share this article with your friends.
CBD Starter Pack
CBD Beginner Starter Pack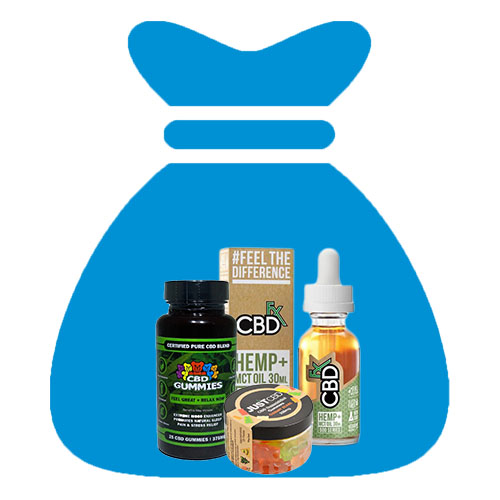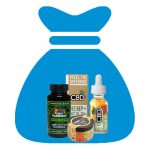 Created specifically for beginner CBD users, the CBD Beginner Starter Pack is the ultimate all-in-one bundle. It comes with an assortment of products so that you can try and immediately gives you the option to create a new daily regimen. The pack includes a 500mg bottle of CBDfx Oil, a 250mg jar of JustCBD Clear CBD Gummy Bears, and a 375mg bottle of Hemp Bombs Gummy Bears.
It's common that CBD oil tinctures can be a bit more expensive, so this starter pack includes the CBD oil tincture for your daily dose, JustCBD gummies to supplement those times where you want to save on your oil, and another brand of gummies that are best used before bedtime. Not only do you get everything you need in one starter pack, but you're also getting an assortment of the best CBD brands in the industry. This CBD Beginner Starter Pack takes away any of the guesswork or confusion for people that are new to taking CBD, and since they're also bundled together, you get exactly what the experts will recommend.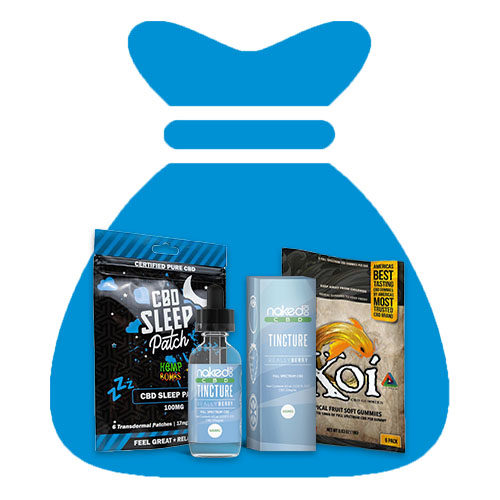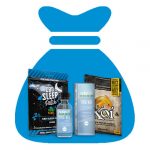 We are quite aware of the cost of CBD, but believe us when we tell you that the relief it provides is well worth it. However, not everyone can afford the high-tier brands, which is why we're especially excited to share the CBD Budget Starter Pack. It has been created for those that seek relief but need to stay more on the affordable side of the spectrum. And, just to clarify, just because these items are cheaper in cost do not make them any less effective than other high-tier brands. In this bundle, you'll receive an assortment of product for you try, and like the beginner starter pack, it gives the option to create a new daily regimen as well. In the CBD Budget Starter Pack, you'll receive a 600mg bottle of Naked 100 CBD Oil, a 6-pack (60mg) of Koi CBD Tropical Gummies, and a 6-pack (100mg) of Hemp Bombs Sleep Patches.

The Naked 100 CBD Oil Tincture is a fairly new product to the industry, but the brand has been around for a while. They came in with an incredible product and the price is even better. We believe this is a solid start for a beginner or for someone on a budget but wants to experience the powerful benefits of CBD. The 6-pack of Koi CBD Gummies will give you an idea and the benefits of what CBD can offer in an edible form, but to keep the cost low, there is only 6 piece in the pack, which won't last very long. The Sleep Patch is awesome, providing 17mg of CBD per patch, along with 3mg of Melatonin, so you can rest assured that you'll be getting your dose of CBD at night, along with the much-needed rest. While this bundle is definitely affordable, it also features some of the industry's best products from the best brands.
CBD Vape Starter Pack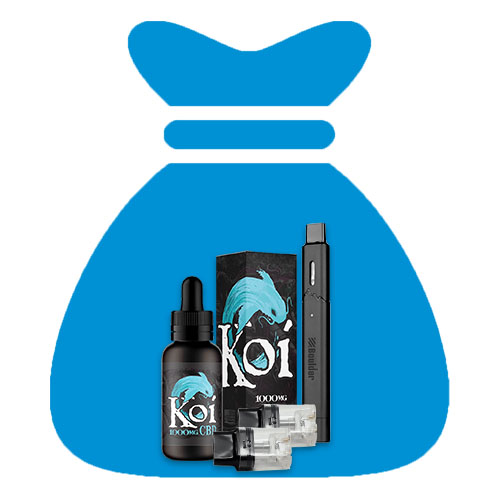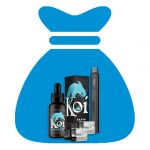 For people that enjoy vaping, they've also created a 'real' CBD Vape Starter Pack, that includes everything you need, from the device to replacement pods to the CBD vape juice. Everything you need has been bundled into one to eliminate the worry of choosing which brand is best and what you need to start out. In the CBD Vape Starter Pack, you'll receive a Koi Stik (the device), Koi Stik Replacement Pods 2-Pack, and a 500mg bottle of Koi Vape Juice with your choice of flavor. It's everything you need to be bundled into one so that you're immediately blowing flavored clouds!
The Koi Stik is a great starter device and doesn't require much knowledge to use it. It has a single button to activate the device, and when not in use, you can click the button 5 times to turn it off. The USB charger is built into the bottom of the device, and the Koi Stik uses replacement pods, which are easy to fill. Also included is a 2-pack of replacement pods, so that when you need them, they're waiting for you. The Koi CBD Vape Juice is also added, and you can choose from a list of flavors. CBD Vape Juice absorbs into your bloodstream faster than any other delivery method and works perfectly for those seeking immediate results. You'll absolutely love the flavor options, as there is something that will appeal to everyone, no matter your specific tastes.