2015 has indisputably been the year of vaping!
Remember that old CE5 that got you through 2013, and that Aerotank Turbo that got you through the beginning of 2014?  You threw those out with a massive sigh of relief when Aspire Atlantis hit the shelves in November, and never looked back. The number of sub ohm tanks on the market have exploded, not only in quantity, but also in quality.  The number of quality box mods continues to grow exponentially (temperature control, anyone?), and prices continue to go down (consider the older IPV3—initially priced around $100—to the newer Sigelei 150w, now easily found online for $70).  An ever-increasing number of vendors (especially in the online field) has pushed prices down lower, faster; which benefits the consumer.
Vaping is more accessible, less expensive, more varied, and frankly more fun than it ever was before!  But is all of this buildup on the edge of total collapse?
Vapers revel in the community and comradery that includes countless stories of switching from cigarettes and an overall pleasurable and awesome experience.  Outside of this close-knit group, though, exist a number of groups who are hell-bent on destroying vaping.
Is 2015 the end of vaping as we know it?
Will these forces be successful in their efforts?
If they are, here is vaping will look like in 2016 and beyond:
Products
Put the Herakles away and shelve the Sigelei 150w…if FDA regulations are implemented as currently expected, essentially all vape gear made after February 2007 will become illegal to manufacture.
Why?  Because of the niceties of the Family Smoking Prevention and Tobacco Control Act which passed in 2009,  any newly-regulated tobacco products (such as electronic cigarettes, in the eyes of the FDA) can continue to be marketed as long as they were on the market prior to Feburary 2007.
So, in other words, vaping in 2016 might look like vaping in 2007.  Here's some 'vintage' pre-February 2007 items that you will see suddenly re-dominate the market:
Njoy Npro (RN4081)
Equipped with some replacement cartridges, a metal shaft, and an awesome-looking charger, the Njoy Npro from 2007 is sure to bring the "cigarette" back into "e-cigarette".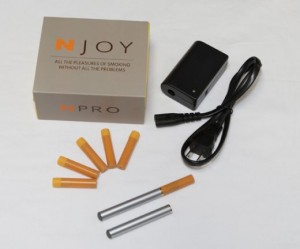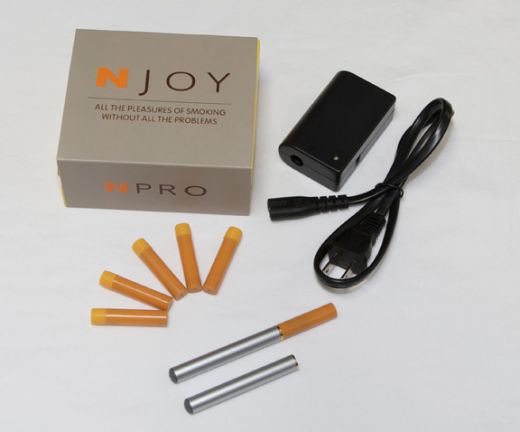 Ruyan V8
Made by one of the original manufacturers of eCigarettes, the Ruyan V8 would make FDR proud if he were still alive today.  Equipped with an ultra-trendy mouthpiece and faux-wood base, you will be able to spend the evening with friends discussing the finer points of repealing Prohibition and the gold standard.
Janty Yentl
Released in 2006, the Janty Yentl is a finely-constructed cigalike that, in the opinion of this author, looks like it could fall apart after about 3 puffs.  Apparently constructed fully of plastic, the Janty Yentl promises to become every vaper's mandatory best friend.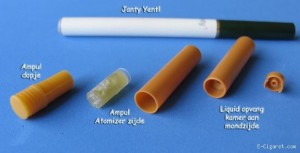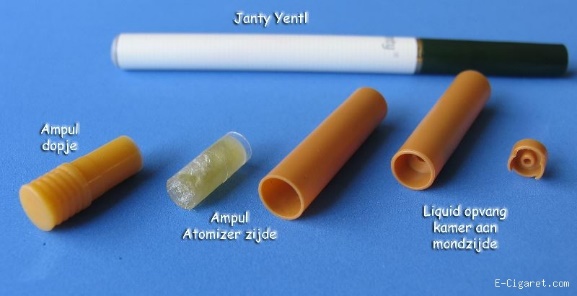 Tax
Irrespective of potential FDA regulations, the trend in the latter half of 2015 is towards more attempts to tax vaping.  In fact, as you may know, it has already pushed one of the largest eJuice companies in the industry towards moving from Washington state to Arizona.
Let's take a look at that Washington tax.  This tax seeks to impose an absurd 60% on the value of not just eliquids, but eCig devices as well.  In other words, everything suddenly becomes 60% more expensive.  Imagine what that will do to small Washington-based brick and mortar businesses when Washingtonian vapers can save over half by just ordering online.
States like Minnesota already have a 95% tax on the wholesale value of nicotine-containing ejuice.  And it doesn't stop there: anew proposed bill would impose a 30 cent tax on every milliliter of juice. Look at the math behind this type of regulation:
Price Difference in eJuice, Assuming 15ml
| | | | |
| --- | --- | --- | --- |
|   | Most Places | Minnesota Now | Minnesota in the Future |
| Gross Wholesale Pr | $6 | $6 | $6 |
| Wholesale Tax | – | $5.70 | $5.70 |
| Wholesale Price | $6 | $11.70 | $11.70 |
| Consumer Price (Assume 100% Markup) | $12 | $23.40 | $23.40 |
| Consumer Tax (30 cents / ml) | – | – | $4.50 |
| Total Price | $12 | $23.40 | $27.90 |
| Difference | | 95% Price Increase | 133% Price Incrase |
Minnesota is only one example of what's going on in the United States regarding vaping regulations…and the number of attempts to regulate vaping only increases.
What will it be like in 2016?
Restrictions
More and more states (and their local governmental components) are working to restrict vaping.  Recent attempts include a New York town seeking to ban vape shops because they are "illegitimate businesses", restrictions on selling eJuice with flavors other than tobacco and menthol, and restrictions against allowing vaping indoors.  Bans against vaping on certain types of property or in public have already been taking significant traction, such as ban in Tempe, Arizona on vaping in bars and restaurants and other enclosed public areas.  Even universities are flatly prohibiting vaping on campus, such as the University of Arizona in Tucson, AZ.  These sort of regulations vary from a minor inconvenience to completely putting vape shops out of business.
What Vaping Looks Like In 2016 Is Largely Up To You
The battle to convince the public that vaping is not bad still rages on, and there is a lot to lose.  Most importantly, there is a lot to lose from multiple angles.  For example, suppose that the FDA does not come down hard on vaping and does not impose a substantive equivalence rule.  There is still the opportunity for the game to be lost when it comes to local taxes or restrictions.  Worst case scenario – all of this stuff happens at the same time.
We recommend that all vapers try to stay on top of developments in this field.  You can do that by looking at what CASAA's round up of calls to action here.  Also, on our website, we have a list of resources devoted to fighting for reasonable vaping regulations, which is a curated compilation of the top resources on the topic.
In general, be aware of what is going on in your local city and in your state.  Vapers working together to fight regulations is the best thing we can do to ensure that regulations remain fair.