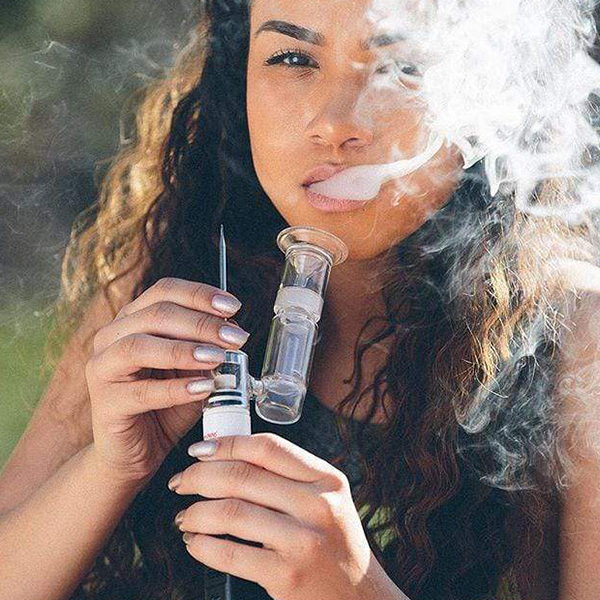 The legalization of cannabis in Canada marked the beginning of a new era for the industry. Consumers have access to legal cannabis around the country, making it a wellness aid everyone wants to try. Vaping is the most popular consumption method among new and seasoned users as it is relatively safer than smoking. But this method has come a long way as users have options beyond vaping herbs and e-juices. If you love new experiences, vaping concentrates should be on your wishlist. Let us explain why you must think beyond the traditional vape products and try a concentrate right now. 
Rapid relief
Even as vaping is one of the quick-acting methods, concentrates take things a notch higher for people struggling with medical conditions. Not surprisingly, concentrates make an ideal choice for medical cannabis patients. Since these products are high in purity and potency, you can experience quick relief from pain, stress, or insomnia. You get the results right away, and there is seldom a need to wait for an hour to feel better. The impact sets in quickly and stays long enough. 
Get more with less
Concentrates are essentially the purest form of cannabis, derived by separating the active ingredients of cannabis from the plant matter. Since the cannabinoid levels in these products are much higher than in the herb, they are highly potent. It means you can expect more with less, so you end up cutting down your monthly cannabis bills by switching to them. You may have to pay a tad more upfront, but the overall savings cover up the cost if you consider that a small quantity can last for weeks.  
Stronger hits
Vaping with concentrates sets you up for stronger hits because they have only the active stuff and no fluff. These products are available in different variants, and all of them boast high THC content. Some wax concentrates deliver as much as 80% THC, while thc diamonds give up to 99.9% THC. You can well imagine the potency and hits you can get by using these products. If getting high really matters to you, there couldn't be a better option than trying a concentrate. 
Increased flavor and aroma
Consumers love cannabis as much for its flavor and aroma as the effects it delivers. Besides a better high, concentrates also deliver stronger flavors and aroma as well. The reason is simple- you get the purest form of cannabis, and nothing else gets in the way. If you want an experience that excels on all fronts, vaping a concentrate will get you there. You get to relish the incredible taste and smell, along with a better high, all with a single potent concentrate. 
Discretion
Another good reason to try vaping concentrates right away is discretion. Despite the legal status of cannabis in Canada, consumers want to avoid undue attention while using it. Concentrates win on this front as you need to carry and use the smallest quantities to get the best out of them. The learning curve is simple, and you do not require fancy paraphernalia to go ahead with a session.  
Vaping concentrates can take you into a new world, with benefits like quick results, strong hits, cost savings, and discretion. There are enough valid reasons to try them sooner rather than later.