If you're new to the Cannabidiol (CBD) world, you probably have a lot of questions and concerns before you start using its products. The very first thing you need to know about CBD products is that they are quite beneficial in the treatment of a number of diseases, and CBD oil is the most convenient option for vaping. With many options available on the market, CBD oil products are considered the best solution for treating many medical ailments. 
For many years, people suffering from chronic illnesses and pain have tried to find different treatment plans for their ailments. While pain medication can seem to do the job, there are quite a few adverse side effects that come with them. This is where CBD products come in as they provide instant relief to chronic pain and inflammation. However, because CBD products are still new to the market, they raise a lot of questions and concerns that should be addressed before you start using them.
1. Initial Dosage Should Be Small
While CBD oil doesn't have as intense an effect as regular cannabis-based products, the dosage can feel quite strong when trying it for the first time. It is therefore important that you start with a low dosage and give your body time to adjust. With time, the intensity decreases, and you can increase the dosage as desired. The dosage will also vary based on other factors like your weight, tolerance, and certain medical conditions.
2. A Variety Of Options Are Available
Before you go out to purchase CBD oil for vaping, you should be aware of the many options available in the market. While most CBD oil vapes have a natural earthy taste, there are quite a few flavored CBD oils available that are worth trying out as well. There are also many CBD additives you can opt for to provide yourself with an enhanced flavor.
3. Little To No Side Effects
While many people assume that CBD products have many adverse side effects, this couldn't be further from the truth. There are essentially no side effects to consuming CBD oil. The most common side effect people experience is a bit of drowsiness, which isn't inherently bad. However, if this is undesirable for you, you can always lower your dosage to decrease the intensity of the effect.
4. Less Harmful Than Smoking
Vaping has gained popularity over the past few years as an alternative to smoking. While cigarettes contain some very harmful substances, mainly carbon monoxide and tar, vapes are a much better alternative to them. Plus, CBD oil vapes are used for therapeutic purposes and do not pose as much of a threat as regular ones. However, this is not to say that they cannot have a negative effect on your health ultimately.
5. Lab-Tested Vapes Are Available
If you're concerned about the substances present in your vape pen, many reputed CBD companies provide lab-tested vapes for their customers' own sense of security. This way, you will know exactly how much CBD, and other products, are present in the vape. You should also ensure that the product you purchase has a certificate of analysis as well.
6. Convenient To Use
Although there's a wide range of vapes available on the market, most of them consist of four basic parts and are pretty easy to operate. The vape categories vary depending on the size of the oil tank.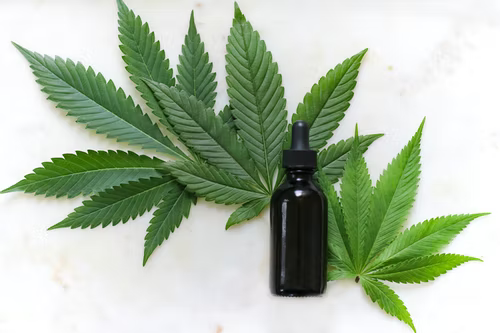 CBD vape pens have started to become increasingly common in treating many chronic illnesses and are the preferred medium of medication for many patients. However, before you decide to opt for a vape pen, make sure you understand all the complications and responsibilities that may come with it. Moreover, it's important to understand that while CBD vape pens have been declared legal in almost every state, there are still some states that prohibit the use of such products.