Throughout the existence of the vaping industry, e-liquid hasn't changed much, other than the quality, many companies manufacturing standards, and of course the increase in complex flavor creations. However, once pod-based systems hit the market just a couple of years back, the e-liquid market took an industry-changing turn towards what is now known as Nicotine Salt E-Liquid. This new formulation of e-liquid that is a far cry from your traditional vape juice, allowing users to enjoy less throat-hit, a smoother vaping experience, less battery consumption, less e-liquid consumption, and higher nicotine strengths. For new and existing vapers, it was the miracle sauce everyone's been waiting for without them even knowing it.
Many of the industry's top brands seen the forming trend of nicotine salt e-liquids gain in momentum, and that has compelled them to offer many of the same great flavors people have enjoyed for years, except it no longer contains regular nicotine, and instead uses the industry's miracle sauce, nicotine salt. Beard Vape Co is one of those brands that adopted the nicotine salt e-liquid, and now they offer Beard Vape Co Salts vape juice, a series of nicotine salt e-liquid that utilizes many of brand's most popular flavors.
About Beard Vape Co
Establishing itself in March of 2014, there were two brothers (Brady & Casey Bates), along with a friend (Colbey Pfund), that came together to create what we know today as Beard Vape Co. The three started in the back of a shop called Nana's Vape Shop and began creating flavors, soon realizing they were able to develop flavors just as good as the premium bottles of e-liquid they sold in the shop each day. After discovering their mixology skills, the three then allowed customers to test their flavor concoctions. When the testing phase was complete, the Bates brothers and friend knew they had something. The customers come to know each flavor by the numbers on the bottle since the three men never gave a name to any of the flavors. Since customers were so familiar with these numbers, they decided to simply keep each name a number in which they were tested, and Beard Vape Co was born.
About Beard Salts Vape Juice
Beard Vape Salt vape juice is a lot like the original Beard Vape Co brand. Beard Salts are still manufactured with the highest quality ingredients, in a state-of-the-art lab, and even the flavors have remained the same. The Beard Vape Co team chose to create the Beard Vape Co salt nic collection using many of the original flavors that has brought the brand so much success. From the magical taste of its combination of tobacco, mocha, coffee, and cream complex flavor to
Beard Salts Vape Juice Flavors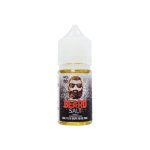 It's one of the brand's most iconic flavors, delivering a unique taste that's simply unlike anything you've experienced yet. While some may feel it's simply chocolate covered coffee beans, there are others that will tell you this flavor is much more than that due to its complexity in flavors. When you experience NO. 00, you'll enjoy a complex mix of tobacco, mocha, coffee, and just the right cream to satisfy your unique tastes. If you're into tobacco or coffee vapes, this one is a must try.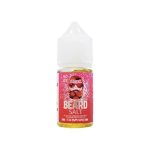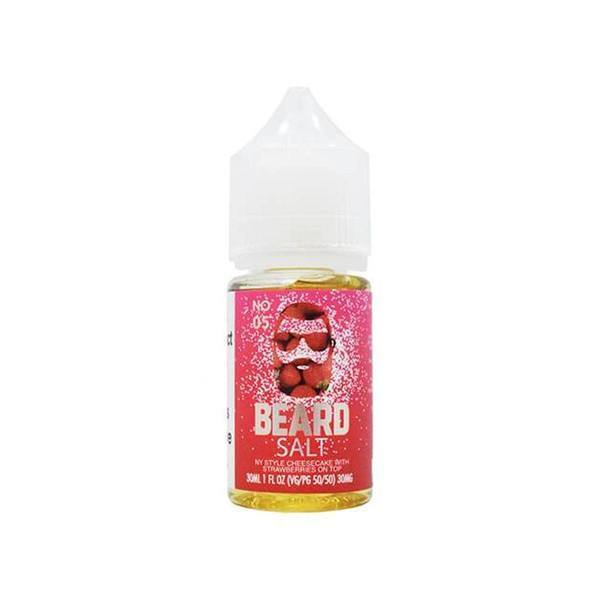 What's fascinating about the Beard Salts line is the unique offering in taste from each bottled flavor. For instance, a lot of lines are comprised of fruits or candies, while the Beard Salts line is a variation between them all. Take for example NO. 05, a flavor that features sweet and creamy New York style cheesecake. From the initial taste, you'll enjoy a light coating of strawberry that is lightly drizzled on top, a group of strawberries that is thrown into the mix, and the most delicious serving of cheesecake that combines the tastes.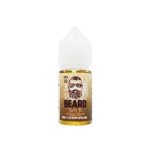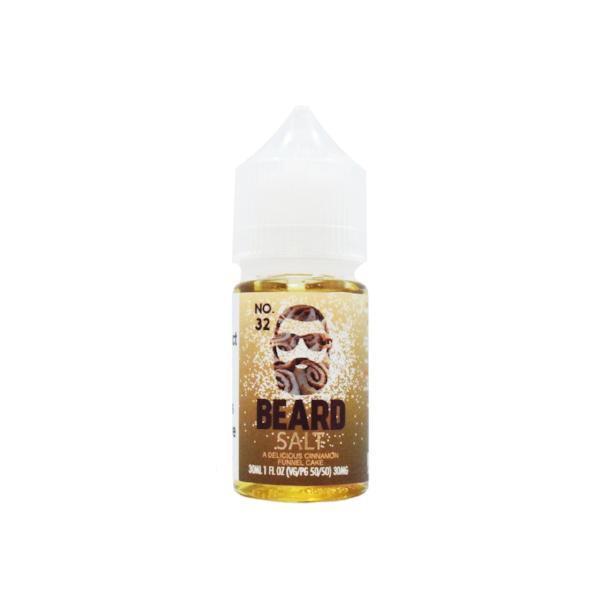 We're sure you've had your fair share of dessert-flavored treats in the vapor form, but you've never experienced a dessert quite like Beard Salts NO. 32. To get straight to the point so that there is no guesswork involved, Beard Vape Co # 32 is ultimately the best Cinnamon Funnel Cake you'll ever have a chance to vape. It consists of funnel cake that was extracted directly from the local fairgrounds, and it's been coated with the perfect amount of cinnamon and powdered sugar, just to bring you as much enjoyment as possible.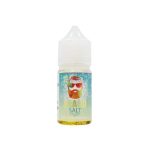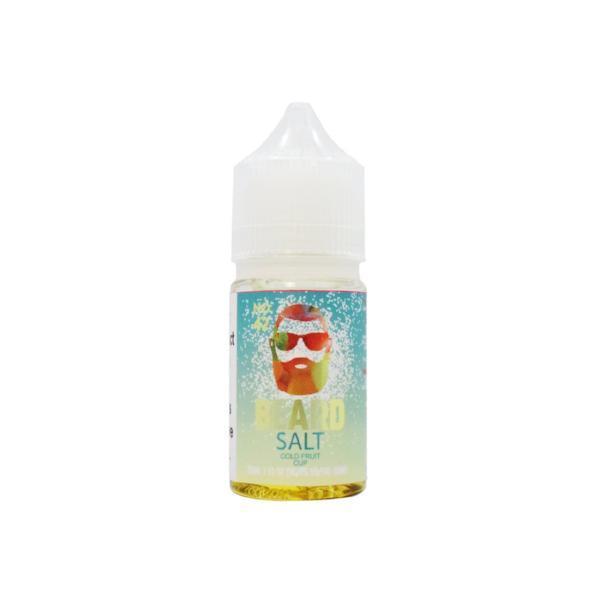 Delivering yet another fascinating taste that is unique to the oral senses, Beard Salts NO. 42 offers an explosion of fruit for those that prefer fruit-flavored vapes. This flavor offers a cold, refreshing fruit cup that combines peaches, pears, white grape, and an amazing blend of mixed fruits, all coated with a hint of menthol for a refreshing experience that you'll want to experience over and over. It's ultimately a fruit medley that simply never gets old.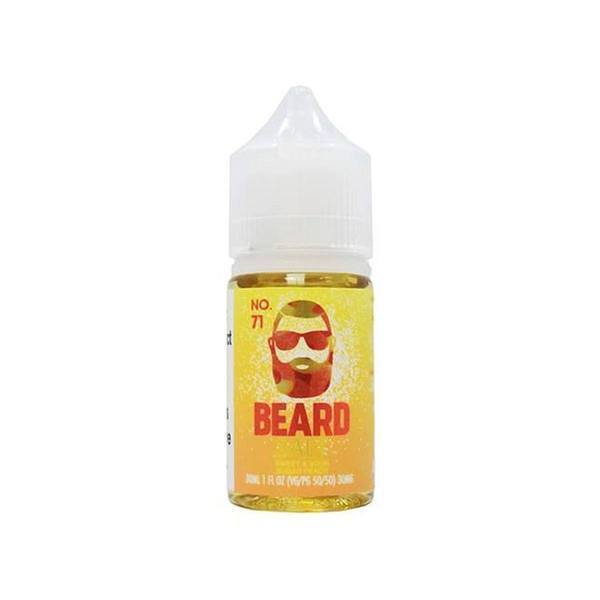 From tobacco flavors to desserts, Beard Salts offers everything and in between. If you're looking for a bit more simplicity from your vape that just tastes magically delicious, you'll want to experience Beard Salts NO. 71. It's a candied peach flavor that you can't get enough of, and with each draw, the flavor is that much more satisfying. This one is all about peach, and it's combined with just the right amount of candied taste to ensure that it remains your newest all-day-vape.