Headquartered in Lancashire, directly in the heart of England, Dinner Lady Ejuice actively blends some of the industry's most awe-inspiring flavors that are built around quality, complexity, uniqueness, and most certainly the appeal of taste. While there are many impressive e-liquid brands on the market today, Dinner Lady stands in a class of its own due to its one-of-a-kind tastes. You'll experience everything from a Rice Pudding Vape Juice that's the perfect dessert to a Summer Holiday's Black Orange Crush to a Lemon Tart Salt Nicotine that's just right for a pod.
Dinner Lady Vape Juice Flavors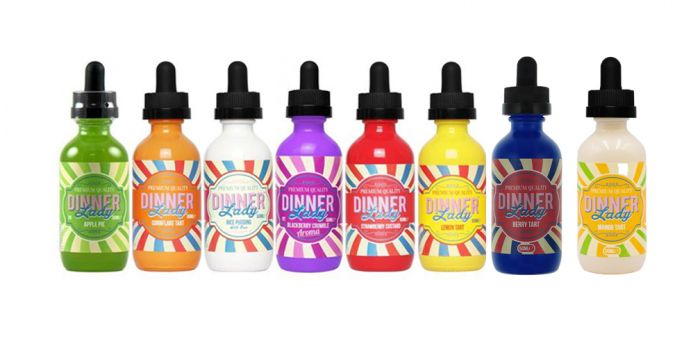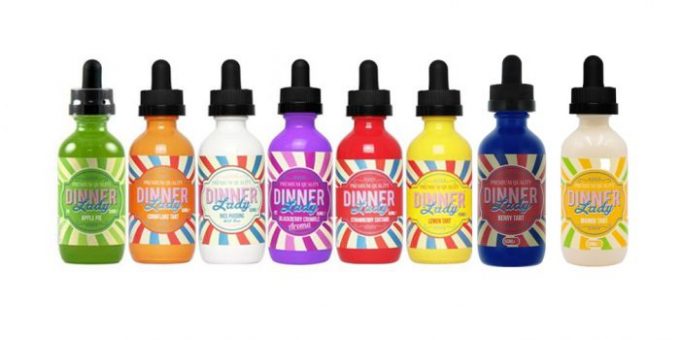 There are two flavors in this world that have truly impacted peoples tastes in a way like no other, strawberries and custard. From the luscious juicy taste of strawberries to the traditional British dessert sauce referred to as custard, Dinner Lady's Strawberry Custard hones in to deliver an authentic representation of strawberry milk. From the very first draw, you'll enjoy the extraordinary taste of a rich and creamy strawberry custard, while the exhale is glazed with caramel buttered sugar. It's a delicious beverage flavored treat you can't resist.
If you're looking for a vape juice dessert that's very familiar, Dinner Lady Rice Pudding will definitely take you back in time to your school's cafeteria. This throwback flavor is the perfect anytime dessert that is crafted strictly with your tastes in mind. Dinner Lady's Rice Pudding Vape Juice consists of sweet and creamy rice pudding, warmed directly from your coil to deliver an authentic taste. Add in a douse of raspberry jam and you've got yourself one of the finest classic English desserts on the market.
If you've ever found yourself craving a late night snack, like in all parts of the day, then you're suffering from what we call the munchies. Dinner Lady's Blackberry Crumble offers a fascinating taste in the form of vapor, and delivers all the flavor goodness you crave. This highly complex blend combines blackberry filling, a smidge of cinnamon, and it's all coated with brown sugar. Load this brilliant blend into a savory pie crust and you've got one delicious blackberry filled crumble pie!
Easily one of the most uniquely crafted flavors on the market, Cornflake Tart by Dinner Lady is a vape juice that's sure to leave you amazed. If you're into the delicious notes of cornflake and syrup tart, you'll love this masterful flavor. It starts off delivering the subtle taste of cornflake that's underlying syrup tart, while the exhale is filled with a creamy strawberry jam that's sure to please your taste buds. While it's great to enjoy Dinner Lady's Cornflake Tart in the morning with a cup of coffee, the truth is that it's good anytime.
One of the world's most iconic desserts has to be a good old' fashioned classic Apple Pie, which is the basis to this marvelously crafted vape juice. Dinner Lady Apple Pie is a flavor just as it implies, a replicated version of a classic Apple Pie. It boasts a delicious taste that consists of a warm apple pie, glazed in cinnamon and brown sugar, and all resting in a traditional pie crust. Enjoy this flavor anytime and do it without feeling the shame that's often associated with desserts!
Imagine a vape juice flavor that's zesty, loaded with citrus, and reminds you of a thick and foamy meringue pie. That's exactly what you get with Dinner Lady Lemon Tart, the delicious taste of a lemon meringue pie that's baked fresh using a thin crust. Upon inhale, you'll taste the full effect of lemon pie cookie that's oh-so-sweet, while the exhale consists of a creamy tart lemon meringue pie. Lemon Tart by Dinner Lady is a brilliant flavor that's complex and very delicious.
Each of Dinner Lady's vape juice flavors is extraordinary, none the less. However, Dinner Lady's Orange Tart Vape Juice is one of the most favored flavors in its collection due to its exciting citrus blend. You're going to absolutely love this citrus treat, which is a flavor that's sweet, bitter, and fulfills your deepest cravings. From the first inhale you'll taste the overpowering orange flavor, then the exhale leaves you with the hint of tart that will satisfy your taste buds completely.
If you've got a craving for dessert, even if you haven't had dinner yet, Dinner Lady Mango Tart is what your taste buds are yearning to experience. It's a delicious concoction that has been blended masterfully to deliver a pie that's filled with incredible fruits. Mango Tart by Dinner Lady is a mix of flavors, consisting of sugar glazed mangoes filled inside an oven-baked pie crust. Once you get a taste of Dinner Lady Mango Tart, you'll feel as if you've just landed in a tropical island, kicked back and relaxed.
One thing you may have learned about the Dinner Lady brand is that these highly fascinating flavors are to be enjoyed not just at dinner, but anytime. In fact, Dinner Lady Berry Tart is a flavor type that exists in its collection that urges you to enjoy its incredible tastes anytime. Berry Tart Vape Juice by Dinner Lady is a magical flavor that combines fresh blueberries and raspberries, which is an incredible combination. Enjoy this flavor as an all-day-vape and take in its ripe and tart combination.
Dinner Lady Summer Holidays Vape Juice Flavors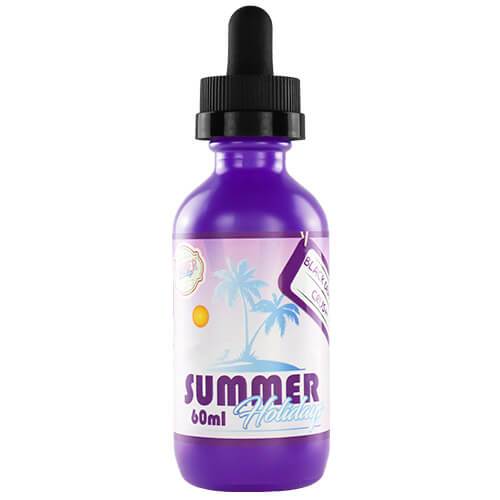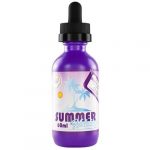 Although its hefty collection of flavors that exist in its regular line-up delivers extraordinary tastes, Dinner Lady presents Summer Holidays to release a deliciously refreshing flavor that's perfect for those warm days, special or not. In this collection, Dinner Lady came up with Black Orange Crush, a blend that features blackcurrant, oranges, and to keep things cool and refreshing, there's also a hint of menthol added into the mix. If you're looking for a cool vape juice that's loaded with flavor, Dinner Lady Black Orange Crush by Summer Holidays will definitely do the trick.
Dinner Salt Salt Nicotine Vape Juice Flavors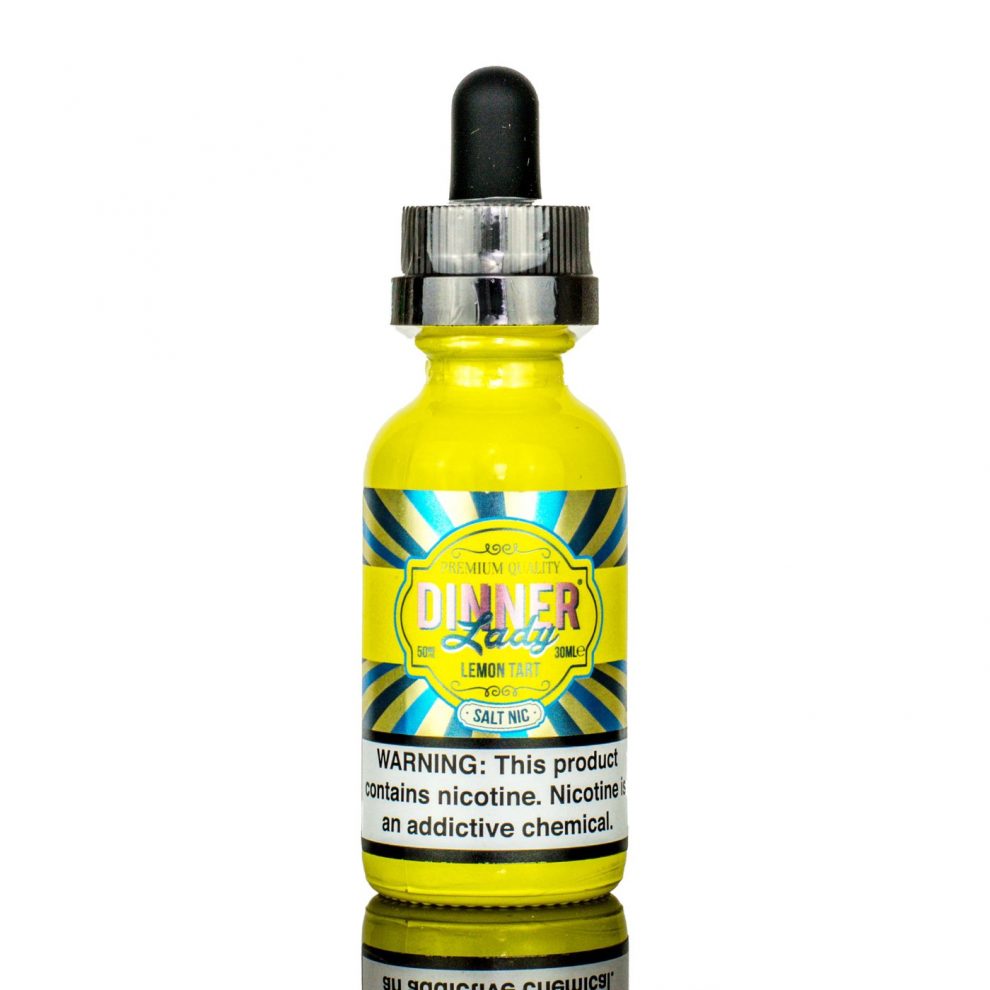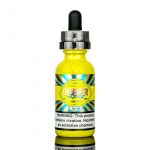 Just like the original Lemon Tart, Dinner Lady Lemon Tart Salt Nicotine delivers all the same goodness but with the benefits of salt nicotine. The flavor is zest-filled, boasting a delicious citrus only a lemon can offer, and delivers that thick and creamy meringue pie taste that your mouth will thank you for. Add in the benefits of salt nicotine, which includes a reduced throat-hit and overall smoother draws and you've got yourself a new all-day salt nic vape.
Conclusion
Dinner Lady is an incredible e-liquid brand and has an extensive collection of flavors that rests in the market in a class of its own. The flavors are extraordinary tasty and each blend features a unique trait, which is why this award-winning brand has seen awesome success.
All in all, if you enjoy delicious flavors, you can't go wrong with Dinner Lady Ejuice, as the selection is filled with extraordinarily delicious flavors. From the desserts to fruits to its nicotine salt formula, you'll go bonkers with flavor from Dinner Lady Vape Juice. The flavors are so meticulously crafted, complex, and deliver an incredible amount of flavor with each draw you take. If you're like many, you'll keep coming back for more, and the best place to get your hands on Dinner Lady is with West Coast Vape Supply's Dinner Lady Vape Juice 60ML Pick 3 Bundle, which allows you to choose three of your most preferred flavors from the line-up at a low cost.