Ripe Vapes prides themselves on their vapes juices bringing their customers the joy of a wine tasting experience rather than a pop culture fad. The quality of Ripe Vapes vape juices is the highest quality available. These vape juices are packed with flavor and will have you drooling as soon as you open the bottle.
Ripe Vapes Vape Juice Flavors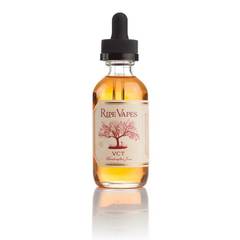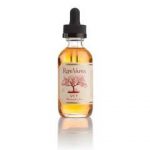 Ripe Vapes VCT brings you the delightful taste of warm vanilla and rich tobacco with a hint of roasted almonds. This flavor is unlike anything you've ever tasted bring you a flavor combo that will have your taste buds tingling. As you inhale VCT, the taste of vanilla blankets your taste buds like a warm hug. Then, the taste of tobacco mixes in creating a slightly sweeter mix. As you exhale, roasted almonds flavor fuses in creating an out of this world flavor.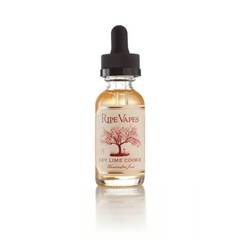 Ripe Vapes Key Lime Cookie brings you the best of both worlds. The exact taste of key lime that you would find in a key lime pie mixed with the taste of a freshly baked cookie will have your taste buds jumping for joy. As you inhale Key Lime Cookie, the key lime taste washes over your taste buds in the most mouth-watering way. As you exhale, the freshly baked cookie flavor combines with the key lime taste to create the perfect dessert flavor.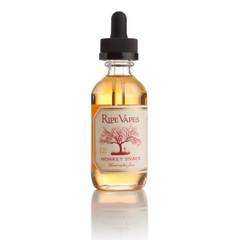 Ripe Vapes Monkey Snack delivers the taste of perfectly ripe bananas covered in peanut butter to make for the perfect all day vape that will kick your sweet tooth right in the butt. As you inhale Monkey Snack, the taste of peanut butter hits your taste buds in all of its glory. As you exhale, the banana flavor combines with the peanut butter taste creating the perfect flavor that will put some pep into your step.
Ripe Vapes prides themselves on bringing their customers the flavors they desire in the best way. Ripe Vapes crafted flavor blends are so flavorsome that your jaw will be left on the floor with every puff you take.