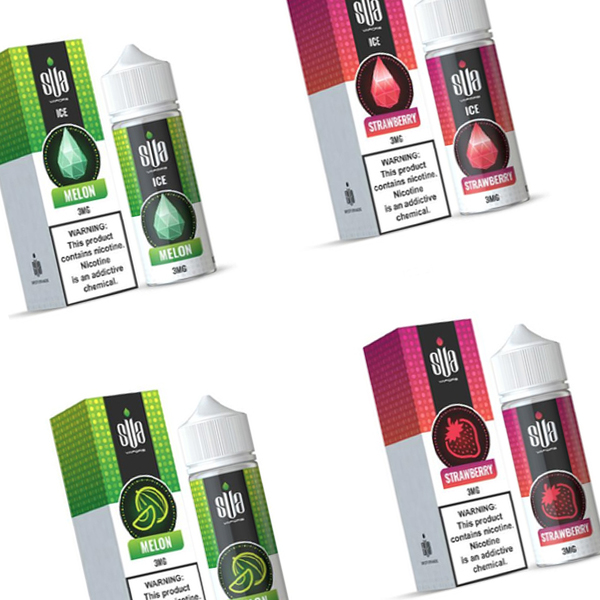 Gaining traction in a short amount of time, SUA Vapors is quickly becoming one of the industry's most popular brands. This Los Angeles-based e-liquid manufacturing brand is making waves throughout the community for its fruit-inspired flavors that are constructed with simplicity, yet made to deliver amazement with every puff.
Recognized as SUA Vapor or Simplicity Upon Amazing, offers a fresh take on single flavored vape juice. It features a small collection that focuses heavily on providing an authentic taste with the help of high-quality ingredients, the best standards, and natural flavors to set it apart from its competitors. Using the industry's most popular flavors, simplifying them, and combining them with the best ingredients will provide only exceptional results, and that is what you will find in every flavor that SUA Vapors offers.
Every bottle of SUA Vapors vape juice undergoes strict quality control testing to ensure incredible consistency from the first drop to the last. Packaged in 100ml gorilla-style bottles, you will have the options of 0mg, 3mg, and 6mg nicotine. To provide the perfect balance of both flavor and vapor production, SUA Vapors vape juice has a 70/30 blend. Each flavor is balanced, delivering the delicious and authentic taste you crave, the quality nicotine that is smooth on every draw, and all made to be very affordable while created with a premium structure.
SUA Vapors Vape Juice Flavor Collection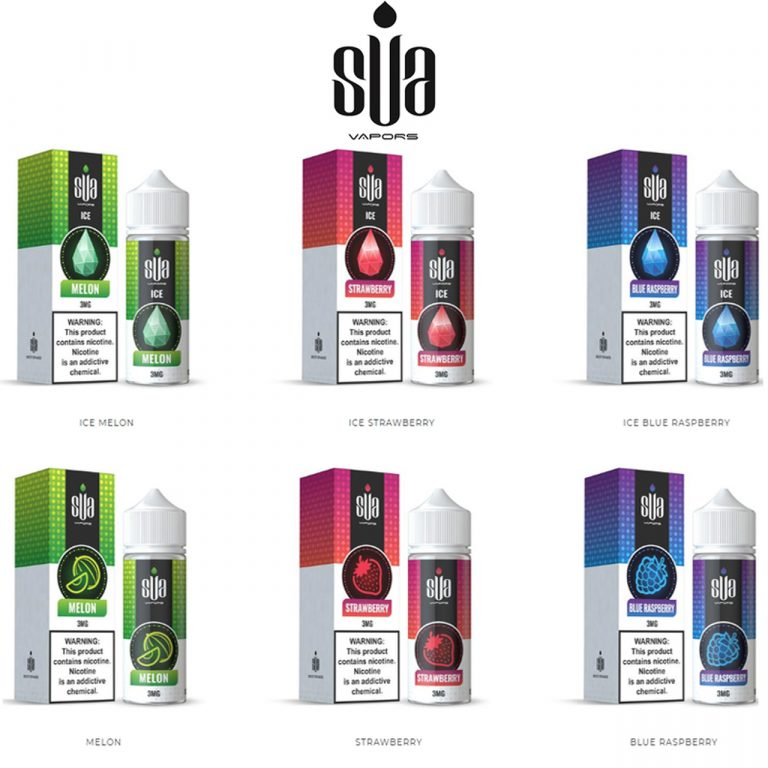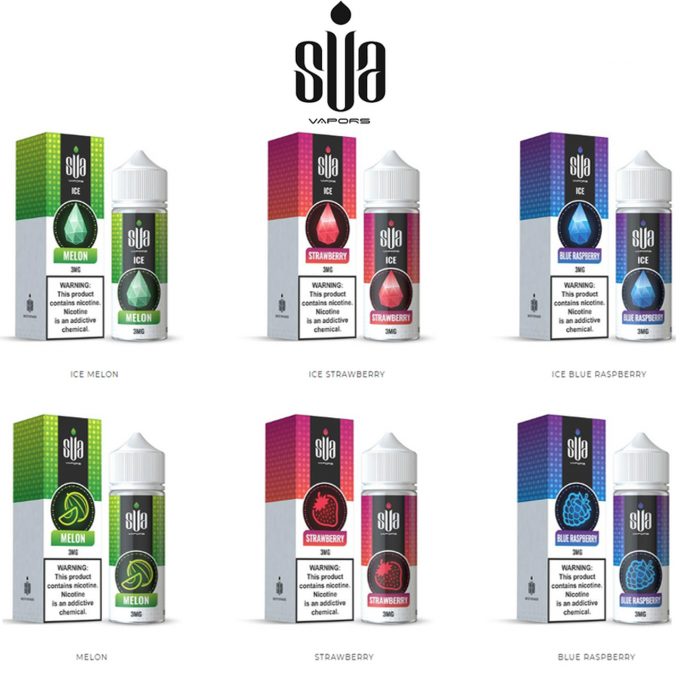 Providing a simple taste that is enriched with honeydew melons creates a wonderful vape experience. The smooth taste of the flavored melon vapor will have you thrilled from the first puff to the last. SUA Vapors Melon is one of the best flavors because it offers an authentic taste that isn't too complex, just simple and tasty.
While the simplified flavor is sometimes hard to come by, SUA Vapors added an icy menthol overhaul to its popular melon flavor in an effort to reach a broader audience. The authentic honeydew melon combined with a cool menthol will freshen your taste buds and have you begging for more.
Though there are several strawberry flavors on the market, many of them are overcomplicated, too complex, and have trouble delivering an authentic flavor experience. The SUA Vapors Strawberry is one that tastes as if it was freshly picked. It was converted into a vapor form and now bursting with loads of strawberry flavor from the first puff to the last.
If you could only imagine the delicious taste that SUA Vapors already offers from its popular strawberry flavor, this Strawberry Ice flavor is even more thrilling with every puff. It offers an authentic strawberry taste that mimics a freshly picked, juicy strawberry. The natural juices of strawberry are infused with an icy menthol overlay and high-quality ingredients to create a vape experience like no other.