Lets face it, getting into vaping can be a daunting experience.  Everybody wants the premium gear, but not everyone can afford the premium price.  Cheap vaping is the way to go, but we don't have to settle for low-end mods and bathtub e-liquid.  If you want to get the best bang for your buck, you need to shop around and occasionally make concessions.
$22 For 30mL of E-Liquid
We are vaping on a budget, the price tag for that premium liquid line is outrageous.  If you are anything like me, that bottle will be gone in a little over a day and going back to cigarettes is a much cheaper option.  A lot of "premium" juices are, in my opinion, over flavored, which actually works out well as I have a habit of buying that high quality juice in a high nicotine level, dropping it in a 120 ml bottle and filling it up with vegetable glycerin.  The VG cost me an extra $3 from Wal-Mart and I now have four times as much e-liquid.  The flavor may be dulled down somewhat, but I can keep vaping for 3 days longer.  If you don't want to take the route of "destroying the juice makers vision"  there are companies online that will send you juice at rock bottom prices.  Some of them may not be the most intensely amazing tasting juices in the world, but they are there and they are cheap.
One of my personal favorites is Ejuice.Deals. They always have great deals on premium brand e-liquid. You can get 120ML bottles as low as $12. Search the site, find something you think you'll like, and of course search for the best prices. You can thank us later!
---
Deals On Hardware
As much as I love to support my local brick and mortar store, sometimes their mark ups are too high for the broke guy.  I am about to give you a couple of names that will make your life slightly easier and your wallet a little happier.  You can thank me later..
These are all great companies that can offer you great deals so that you can get the setup you need, without destroying your budget.  With that said, let's look at a couple of great options – if you look in the right place, you can get a complete setup – device, tank, and still have enough change from a hundred-dollar bill to buy juice.
Joyetech eVic VT Starter Kit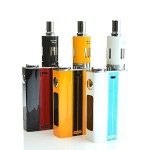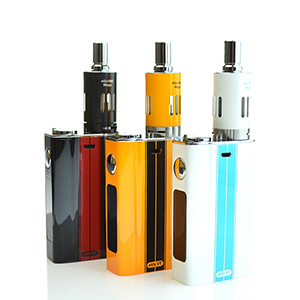 This setup can be purchased for a little over $50, it comes with a matching tank and mod, for those of us that like to accessorize properly, and it fires up to 60 watts.  The battery boasts a whopping 5000mAh, so it should last anyone a whole day or more without needing to be recharged.  In itself, this is a great deal.  But, then you find out that it also works in temperature control, which sends this deal through the roof!  If that doesn't take the cake, it also comes equipped with an eGo ONE Mega VT atomizer, giving you the complete package.  You can get it in all sorts of crazy colors and if you really wanted to, you could buy one to match every outfit you own.
Joyetech eVic VT Starter Kit: GET IT HERE
Joyetech eVic VTC Starter Kit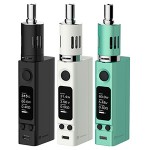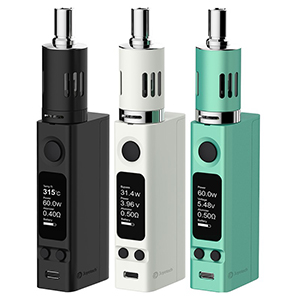 If you can spare just a few more dollars, you can get this latest version, the eVic VTC Starter Kit, which comes in a compact size and has been improved upon.  The eVic VTC ultimately has the same features, including temperature control, up to 60 watts and a large OLED screen, except the VTC comes in a more compact size and utilizes a single 18650 battery.  Though it costs just a bit more than its older brother, for a complete setup, you're still getting one hell of a deal.
Joyetech eVic VTC Starter Kit: GET IT HERE
Kanger Subox Mini Starter Kit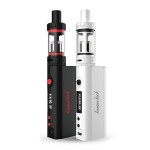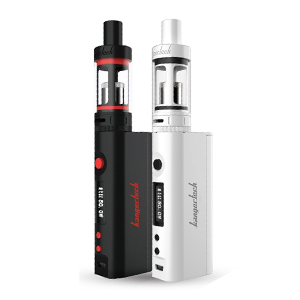 I have reviewed this mod, my boss has reviewed this mod, everyone I know has used and abused this mod, and in all honesty, it can not be beaten.  The Kanger Subox Mini Starter Kit delivers up to 50 watts of vaping power, features a bright OLED screen and is also highly compact and comfortable.  If the mod itself doesn't entice you enough, we're certain what it comes with definitely will, such as the highly popular SubTank Mini Sub-Ohm Tank.  It will cost you a little more than the eVic after you buy batteries for it, but it is worth the hype.  It also has a rebuildable deck, so keeping in mind that we are here right now because we're on a budget, we will never have to buy coils for it – we can simply build our own.
Kanger Subox Mini Starter Kit: GET IT HERE
Kanger Subox Nano Starter Kit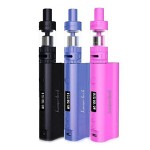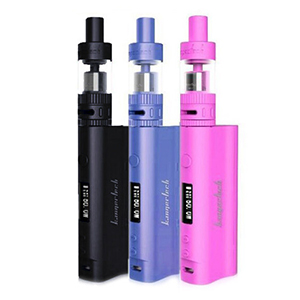 If you're willing to pay a dollar more, literally, you can the Subox Mini's little brother, the Kanger Subox Nano Starter Kit.  The Subox Nano features a more compact size, different color options, and even fires up to 50 watts just like the Mini.  However, being that it's a more compact size, you'll also be getting the SubTank Nano Sub-Ohm Tank, which has a 3mL e-liquid capacity and doesn't come equipped with a RBA option.  On the flip side, you're getting an outstanding setup, basically the same features and in a much smaller size.
Kanger Subox Nano Starter Kit: GET IT HERE