Headquartered in Southern California, 13th Floor Elevapors presents Django E-Liquid, a uniquely crafted blend that's just as impressive as the brand behind it. This award-winning brew starts off in Orange County and has made its way all around the world, delivering a one-of-a-kind taste that far exceeds those in its class. However, before you learn about this incredible e-liquid flavor that stands out above those in the series of flavors, you must first learn about its roots.
13th Floor Elevapors is a premium e-liquid brand that boasts its forward-thinking traits to the evolution of a smoke-free lifestyle. The company manufactures e-liquid with precision in a state of the art facility. While it has crafted a slew of vape series, its signature 13th Floor Elevapors line has become the most favorable, winning multiple awards for its unique tobacco taste from its Django E-Liquid flavor. You can find the Django flavor and many more housed in many brick-and-mortar shops or at online stores, such as SmokingThings.com.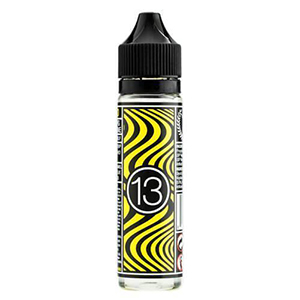 Django E-Liquid by 13th Floor Elevapors delivers a brilliant taste, unique to those in its line-up. In the line-up, you'll find flavors like blueberry muffin milkshake, frosted circus cookies, and even a frosted berry cereal, but none of them stand out quite like Django. The Django flavor is mixed precisely with a 70/30 VG/PG ratio, offering the perfect balance between both its flavor and vapor output. It comes packaged in a 60ML plastic unicorn bottle and features the signature 13th Floor Elevapors label, which has been designed with professionalism and accurate indications of the bottle's contents. Django E-Liquid, specifically, has been dubbed the "King of Tobacco", as it's won multiple awards for its unique and very desirable tobacco taste. Upon the inhale when vaping this marvelous flavor, you immediately taste the smooth vanilla milk, and a perfectly paired gooey caramel to deliver the initial taste experience. Soon after, you're bombarded by a hint of actual Kentucky flue-cured tobacco leaf. The company describes it as "a caramel vape-uccino with subtle tobacco on the exhale."
The store "Smoking Things" offers many great e-liquid brands and flavors, just like this brilliant flavor by 13th Floor Elevapors. You can find several of the industry's latest and greatest products, and even a list of saltnic e-liquid flavors that will sit well with your pod systems or MTL devices. For products like Django E-Liquid and others, be sure to visit SmokingsThings.com where you can get 10% off your first order with coupon code "FIRST10".