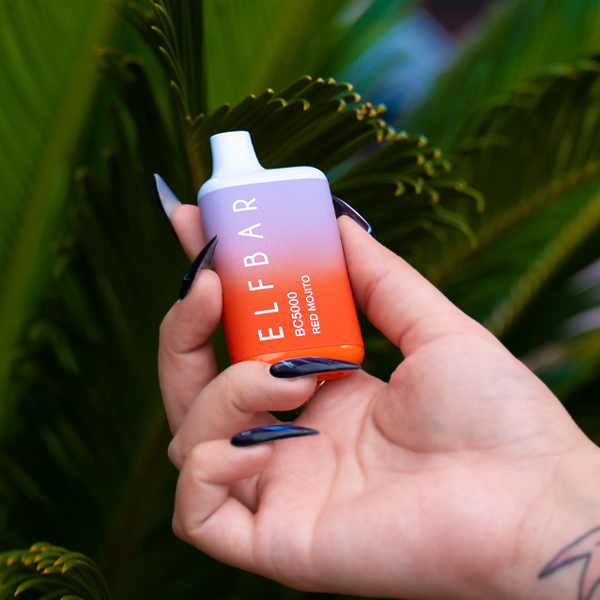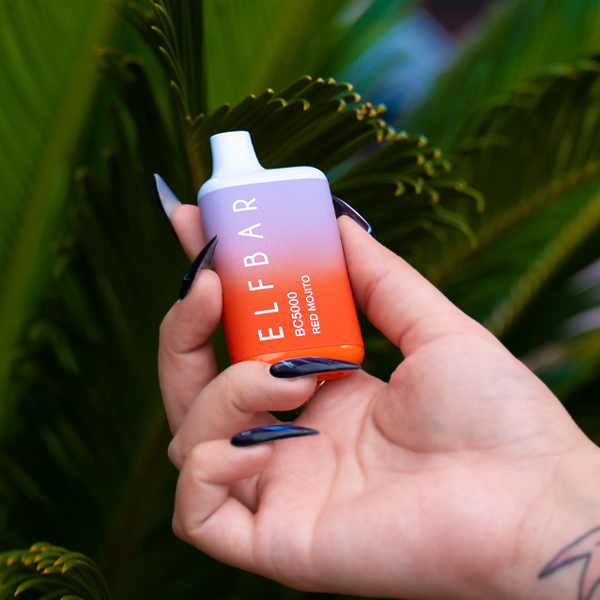 Unboxing
I had never seen an Elf Bar before a couple of weeks ago, nor had I ever heard of a chargeable disposable vape.  Upon opening the box, I was intrigued by the way it looked.  The slick two-tone device with pastel colors and slick rounded corners reminded me of a fancy bottle of lotion.  It is small enough to easily palm for covert vaping and doesn't even look like a vape device at first glance.  It sure hits like a vape device though.
When first taking it out of the box I tried to hit it and it wouldn't allow me to draw.  Turns out there is a piece of tape on the bottom covering the blowhole (the thing that looks like a recycling icon) that must be removed before you can start vaping.  It keeps everything fresh for shipping and storing, but you will want to remove that little flavor saver before you start vaping. Coincidentally if you fat-finger the air hole it will not hit either until you remove the offending digit.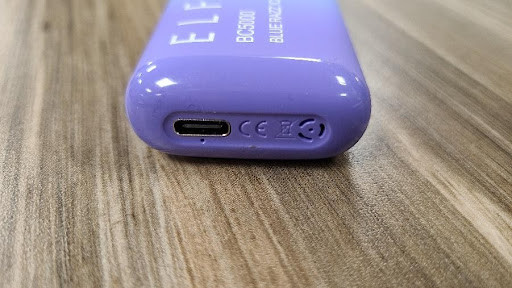 The first thing I noticed is that it is a disposable device with a charger.  It uses a Type-C charging port for fast charging, but you won't find a hole for liquid…it's already topped off with enough juice for 5,000 puffs. 
I wasn't sure what to make of it at first, but after using it for a few days everything started to make sense. The routine for my Elf Bar disposable vape was to vape all day, charge the device in the evenings for a ½ hour or so and continue vaping.  The e-Liquid lasted me just under a week.  When the juice is gone, I just recycle the device.  Net-net I got a week of vaping for about $20. That's about what I spend anyway so this is a very viable option.
Verifying Authenticity
On the box, I saw the QRC code.  I scanned it to make sure the device was not a clone.  I immediately received notification that I was vaping an authentic Elf Bar product and not some clone-pirate's backyard brew.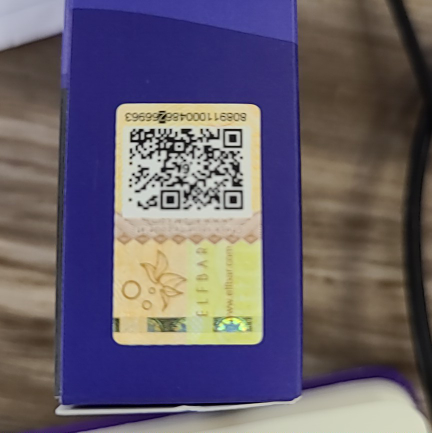 How it Hits
There are no buttons or sliding air vents.  You just stick it in your mouth and hit it.  It hits well, I was able to take both mouth hits, and by letting a little air from the sides of my mouth to control the air mixture, I could do a straight-to-lung hit.   It is not as tight a draw as my refillable vapes, but for a disposable device, it is good! It is perfect for vaping all day or on the go.  It doesn't hit super hard, nor does it provide a big throat hit, but if you pull hard, you get more than enough puff.  
The battery lasted me the entire first day and charged up in about ½ hour after getting plugged in that evening.  I vape a lot and it lasted me six days of day and night vaping. Charging is easy, the USB-C Charging cable goes in either way and charges relatively quickly, so I was only without my device for about ½ hour.
The Elf Bar Flavors
I tried three of the flavors to start.  Here is my opinion if each:
Lemon Mint – I am not usually a big fan of fruit with mint even though it is very common these days to combine them.  This Lemon Mint is the exception.  The mint is well under the lemon flavor (where it belongs).  On the exhale I was reminded of the taste of Lemonheads from when I was a kid.  The more I smoked the more it kept tasting right.  
Sometimes when trying new flavors, you have to develop a taste for that blend, or it tastes 80% right, so you settle.  There is no settling with this flavor.  I liked it the first time I hit it and the 5,000th time I hit it.  I am buying two of these right now because…Lemonhead!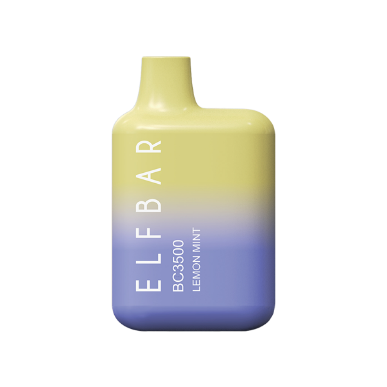 Blue Razz Ice – The flavor is less "in your face" than some other blue brands.  It reminds me of Concord grapes.  Not the seedless sweet green grapes, but the thick-skinned, purple grapes with seeds.  The exhale of this flavor takes me back to eating wild grapes and the nostalgia had me hooked.  After smoking it for a few days I did not get tired of it, I wanted more.
Many of these fruit flavors go overboard and you can taste a bit of chemical or unnatural flavor with the fruit on the exhale.  Not the case with Elf Bar Disposable Vape Blue Razz Ice.  In contrast, Blue Razz Ice has a nice taste on the inhale and as importantly maintains a good flavor on the exhale too.  I can literally vape these all day and not feel like it is too much.  I am getting one of these today as well.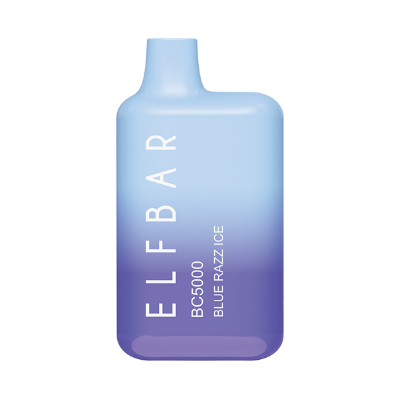 Sakura Grape – This is a flavorful grape with hints of cherry.  In contrast to the Blue Razz Ice, which is flavorful but understated for all-day vaping, the Sakura Grape is an "in your face" grape flavor.  "Sakura" is another name for Cherry Blossoms, so I imagine the flavor they are going for is Cherry/Grape.  I taste that. The flavor in this Elf bar Disposable is intense, sweeter than Blue Razz Ice and more of it.  The smell is floral and grape.  If you cannot get enough of a floral cherry grape, then this is the flavor for you.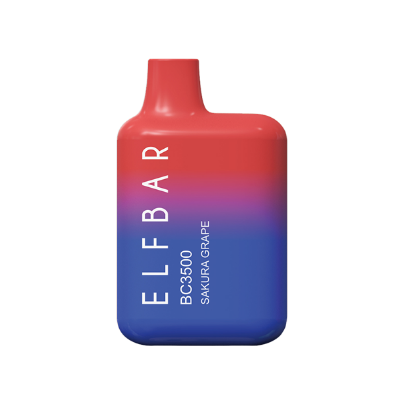 Looking for an even better Elf Bar experience? The new Elf Bar VPR Ultra Disposable Vape is one of the latest and greatest devices on the market. It is extraordinarily compact, provides great performance, and many great flavors, and delivers up to 7000 puffs for extended vape sessions. A lot has happened in recent months and the designer behind Elf Bar has developed the new EBdesign Vape. You can still enjoy the many Elf Bar Flavors, just as you always have from disposable vapes.