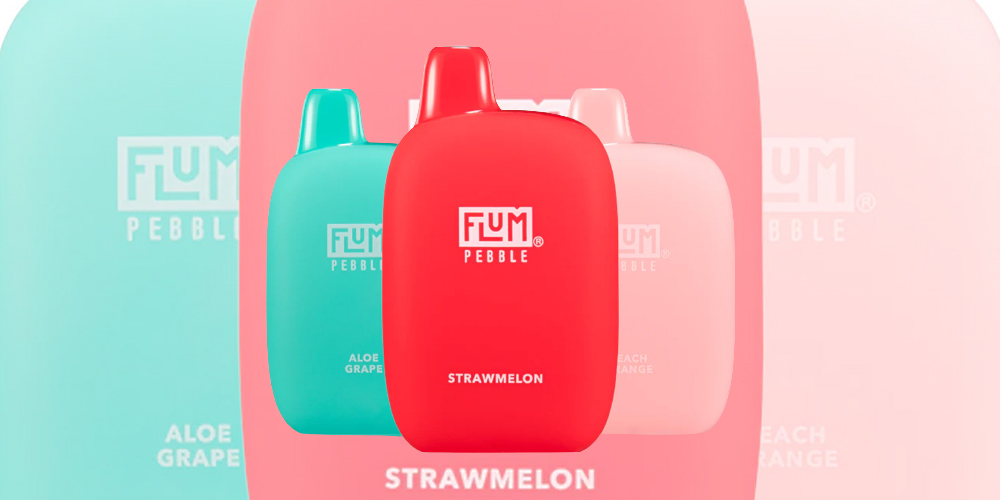 In the world of vaping, new devices are introduced frequently, each with its own unique features. The Flum Pebble Disposable and Flum Float Disposable Vape are among the latest releases. These devices have gained attention due to their high puff counts and different nicotine doses, promising a satisfying and convenient vaping experience. This review will delve into the Flum Pebble disposable vape's key features, performance, and other aspects.
Understanding Flum Disposable Vape
Flum disposable vapes are designed for single use only. They come pre-filled with e-liquid, eliminating the need for charging or refilling. This simplicity makes them a convenient option for people on the move. Flum offers various flavors and models, including the Flum Float, Flum GIO, and Flum Pebble.
Introducing Flum Pebble Disposable Vape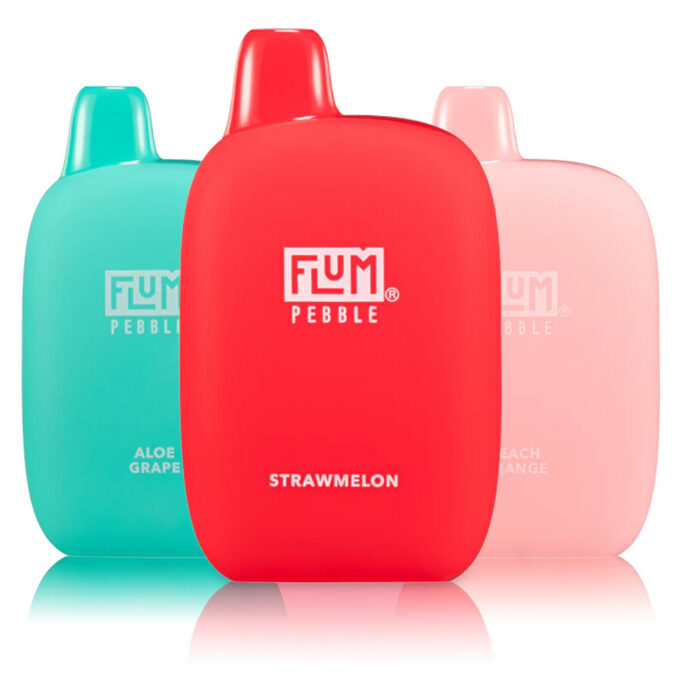 Constant advancements are reshaping the vaping landscape, providing enthusiasts with innovative experiences and state-of-the-art devices. The Flum Pebble exemplifies this progress, offering an unmatched vaping experience through its impressive features, affordable price, and substantial puff capacity. Priced around $15 (price may vary by retailer) and boasting an incredible 6000 puffs, the Flum Pebble disposable vape has captured the interest of both seasoned vapers and newcomers.
Design and Build Quality
The Flum Pebble Disposable goes beyond being a mere vaping tool; it's a meticulously crafted piece of design and engineering. Its sleek, ergonomic design fits comfortably in the hand, making it ideal for long vaping sessions and on-the-go use. The matte finish not only adds refinement but also resists fingerprints and smudges.
Its robust construction ensures durability, ensuring it holds up throughout its impressive puff count. The mouthpiece offers comfortable usage, while the LED indicator light adds a modern touch.
Impressive Puff Capacity
One of the standout features of the Flum Pebble Vape is its exceptional puff capacity. Capable of delivering up to 6000 puffs, this device surpasses its competitors. Vapers can enjoy extended vaping sessions without worrying about recharging or refilling e-liquid. With such performance, the Flum Pebble Disposable Vape is well-suited for personal use, as well as social gatherings and parties.
Battery and Charging
In contrast to the Flum Float and other products from the brand, the Pebble is rechargeable and features a hidden Type-C charging port at its base. The 600mAh battery, delivering up to 6000 puffs, consistently provides a satisfying vaping experience. With built-in safeguards against short-circuiting and overcharging, users can confidently enjoy their vaping sessions with this device.
Flavor Variety
When selecting the right disposable vape for you, having a wide range of flavors to choose from is crucial. Fortunately, Flum has gone above and beyond in this aspect, offering an impressive variety of flavors. Flum Pebble disposable vapes come in nearly 20 different options, ensuring there's something for everyone in their product lineup.
Let's delve into the top Flum flavors recommended by our expert team:
Vanilla Ice Cream: Flum Pebble 6000 Disposable in Vanilla Ice Cream flavor, is a delightful blend of creamy vanilla goodness. It provides a smooth and indulgent vaping experience reminiscent of your favorite scoop of ice cream. Its gentle sweetness and velvety texture make it perfect for those with a sweet tooth.
Straw Mango: Straw Mango combines the tropical essence of ripe mangoes with the refreshing sweetness of strawberries. This flavor strikes a balance between the tangy sweetness of strawberries and the lushness of mangoes. It delivers a burst of delicious flavors that transport you to a tropical paradise.
Strawmelon: Strawmelon is a delightful fusion of juicy watermelon and succulent strawberries. Its combination of sweet watermelon and tangy strawberries offers a satisfying and invigorating vaping sensation. The vibrant flavor profile of Strawmelon is ideal for vapers who enjoy fruity and pleasurable vape experiences.
Cherry Berry: Cherry Berry is a fantastic choice for those seeking a medley of fruit flavors. It blends the juicy taste of cherries with an assortment of berries, creating a harmonious symphony of flavors. The Cherry Berry flavor strikes a balance between sweetness and tartness, resulting in a delightful vaping experience.
Luscious Watermelon: Inspired by plump and juicy watermelons, the Luscious Watermelon flavor provides a pleasant and delectable vaping experience, especially on hot summer days. The natural sweetness of watermelon offers a smooth and delightful flavor that keeps you coming back for more.
Cool Mint: Cool Mint is perfect for vapers in search of a refreshing and menthol-infused experience. It invigorates your taste buds with a cooling sensation and a crisp minty flavor. The Cool Mint flavor is an excellent choice for those seeking a revitalizing and invigorating vaping encounter.
Effortless Convenience
Convenience plays a significant role in the appeal of disposable vape devices, and the availability of Flum Pebble Near Me takes this convenience to the next level. From the moment you open the packaging, users can enjoy a hassle-free experience. There's no need for charging, upkeep, or e-juice refills. Consequently, the Flum Pebble Disposable is an exceptional solution for both experienced vapers seeking a convenient backup device and newcomers interested in exploring vaping without the complexities of traditional setups.
Regulation and Safety
In the vaping world, safety is a top priority, and the Flum Pebble Disposable takes this aspect seriously. The device is equipped with advanced safety features, including protection against overheating, short circuits, and low-voltage situations. These measures ensure that users can confidently enjoy their vaping experience, knowing that their safety is well-considered.
Environmental Consideration
While disposable vape devices offer convenience, their impact on the environment is a concern. The Flum Pebble Disposable addresses this concern with a focus on sustainability. The device is crafted using environmentally friendly materials, and its design takes waste reduction into account. However, as with any disposable products, proper disposal and recycling methods should be followed to minimize the environmental footprint.
Flum Pebble Specifications and Features
E-liquid capacity: 14ml
Heating Element: Mesh Coil
Nicotine Level: 50mg
Puffs per Device: Over 6000
Battery: 600mAh (Rechargeable via USB-C)
Airflow: No adjustable airflow; designed for MTL-style (mouth-to-lung) vaping.
Final Thoughts
For those seeking the latest and most visually appealing disposable vape available, the Flum Pebble is an excellent choice. The Flum brand has earned a strong reputation among vapers worldwide due to its high-quality products and exceptional vaping experiences, and the Pebble lives up to these standards.
The Pebble boasts vibrant aesthetics, but if you prefer discreet vaping, you might want to explore other options. If you're a fan of fruity flavors, the Flum Pebble's lineup will likely delight you, but if you're into candy-inspired flavors, you might need to look elsewhere. Additionally, you won't find one in the Pebble product range if you're transitioning from smoking and seeking a tobacco-flavored vape.
While these disposables might be slightly pricier than some other options, their impressive 6000-puff capacity sets them apart from many competitors. With a substantial 14ml e-juice capacity, you'll have plenty of time to savor each flavor to the fullest extent.