Today I will be giving my honest opinion of the Fresh Prince e-liquid from Gallery vapes.  Fresh Prince was delivered with two other offerings from Gallery, and each flavor will be receiving its own review.  This was part of a larger package sent by my editor for review and as such I have had no prior contact with the company.  Before we begin I must inform you that I generally do not like fruity cereal flavors.  Out of the hundreds I have ever tried there have been two that didn't immediately make me want to gag because the were over flavored and over sweetened.  My main reason for separating the offerings from Gallery Vape was I didn't want to give them an across the board bad rap, because this was the last one I tried and I had preconceived notions.. note to self, leave your notions at the door and try the darned juice..
---
Appearance / Packaging
When I opened the mailing box I was confused.  Sitting side by side were 3 boxes, each larger in size than my IPV3 li.  The boxes had Gallery written across the top, and bearing in mind my editor had sent these to me blind I was immediately hit by anticipation.  I took one of the boxes from the package and realized that the top was magnetically clasped, the outer edge white with the logo emblazoned and the inner wall black.  The next thing I noticed was the weight of this single box,  if Gallery Vape had put this much thought and effort into the outside of the packaging I couldn't wait to see what was inside.  Honestly, opening it up for the first time, I felt as though I was about to unveil a  lost priceless piece of art.  You peel open the lid and find are met with a square glass bottle, the front of which is entirely covered by the label, which, in the words of the company  showcases the power of marrying world-renowned street art with the design acumen of couture fashion.  The bold color choices certainly make the bottle pop and scream vape me.  On one side of the bottle you have all the standard warnings and on the other the name "Fresh Prince" and the VG/PG  ( 70/30 ) ratio.  Remember I said the package was heavy, that is because this is a solid square glass bottle, I feel as though I could throw it at the ground and it would still be intact.  It is topped with a childproof cap and pipette that appears as though it will be able to get all of the juice out of the corners.  The last thing we notice about the packaging is a card in the bottom of the box that simply reads:
'I DONT DO VAPE, I AM VAPE'
---
Flavor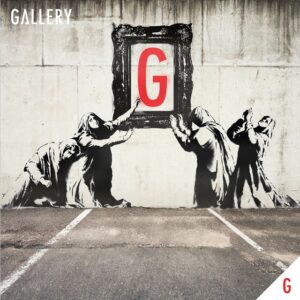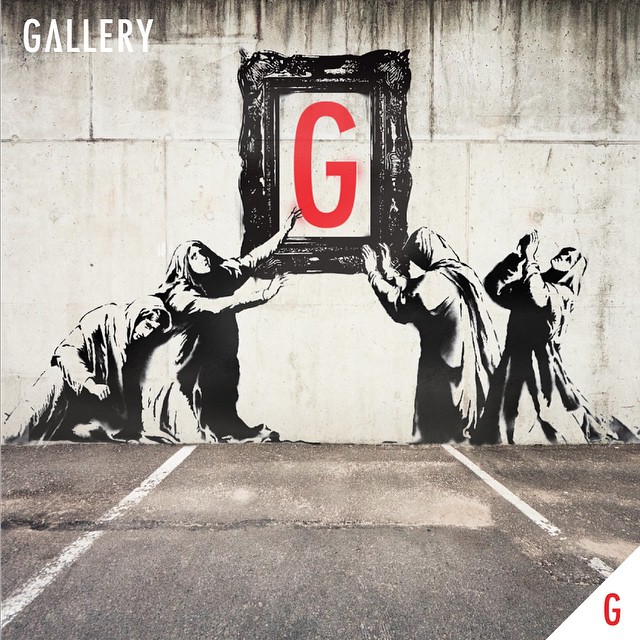 As I may have already mentioned,  any flavor profile that reads Fruity pebbles, fruit loops or fruity cereal of any kind will now get a pass from me every time.  I have tasted so many that have my taste buds wondering what they hell I just put in my mouth as the mishmash of flavors tastes like who knows.
Gallery Vape describe this line as:
Bringing royalty back to breakfast. Stay fresh with a fruity cereal blast all day long.
So my initial thought was nope.  I have been let down by so many others I wasnt even going to give this a fair shake.  Without looking at what was in the bottle, the wifey picked it up, dripped her coils and gave it a big hit… the look I saw in her eyes is normally reserved for me when we are being late night cuddle buddies.  She absolutely fell in love after a single hit and like myself she had been disillusioned by cereal vapors long ago.  Needless to say, I grabbed her mod and sucked it deep into my lungs and the flavor was amazing.  The inhale was as close to fruity pebbles as I think I have ever tasted, the sides of my tongue tingled with the slight tart notes and the center of my tongue did a happy dance as the sweet fruity flavors danced around.  Not overly sweetened, not trying hard to be something it wasn't.  That was just on the inhale.  As the vapor came back out I was left with a hint of actual cereal in my mouth.  At first I thought maybe this was just psychosomatic, wishful thinking, but with each successive hit afterwards I swear I could taste Cheerios.  I find it a moot point now to say it was amazing, and that one should always be careful not to pass judgement on anything before first trying it to form a valid opinion.
---
Vapor Production
Running a 0.44 Ω build on my IPV3Li at 66 watts (my all day build) I know what the clouds should look like and how long it should take to entirely fog out my office.  For a 70/30 juice, the vapor is thick and creamy.  One could almost mistake the lustrous fog for effervescent milk.