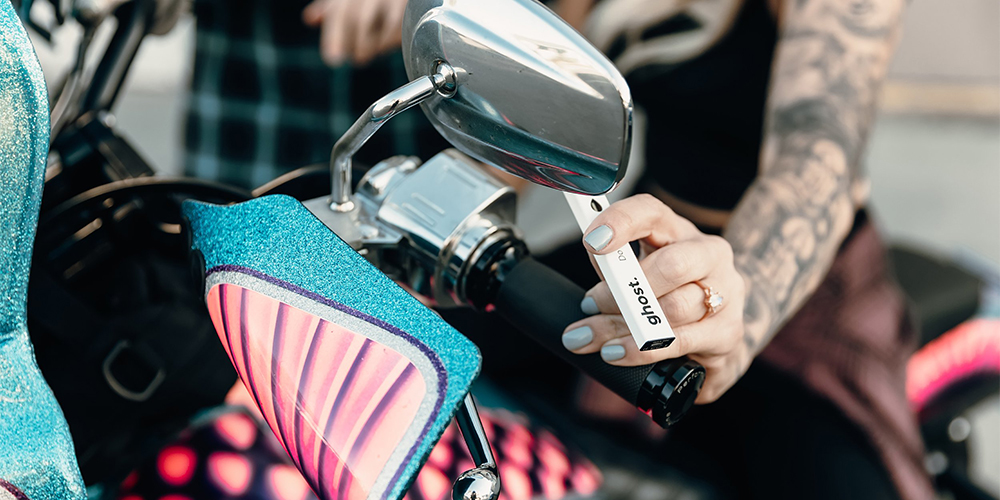 Oozing with effects, the Ghost Delta 11 Disposable Vape is one of the most pleasing devices to use and own. While cannabinoid-driven products using Delta 8 have certainly taken the spotlight, Delta 11 is the new and trending cannabinoid offering slightly different effects that may appeal to a different crowd. The experience that many people have reported is a less potent, more tolerable high that is just enough to take the edge off. We'll explore this device and what it offers in this Ghost Delta 11 Disposable Vape Review.
Ghost Extracts
Ghost Extracts is a hemp-based extraction company that focuses its attention on cannabinoid-driven products, which include the Ghost Delta 8 Live Resin Disposable Vape, Ghost THCP Live Resin Disposable Vape, and Ghost Delta 11 Disposable Vape. The brand is headquartered in Los Angeles, California, and has been creating products since 2014. Ghost products now exist in as many as 200 different dispensaries and specialty shops around the country, and are one of the industry's leading names in the alternative products category.
What Is The Ghost Delta 11 Disposable Vape?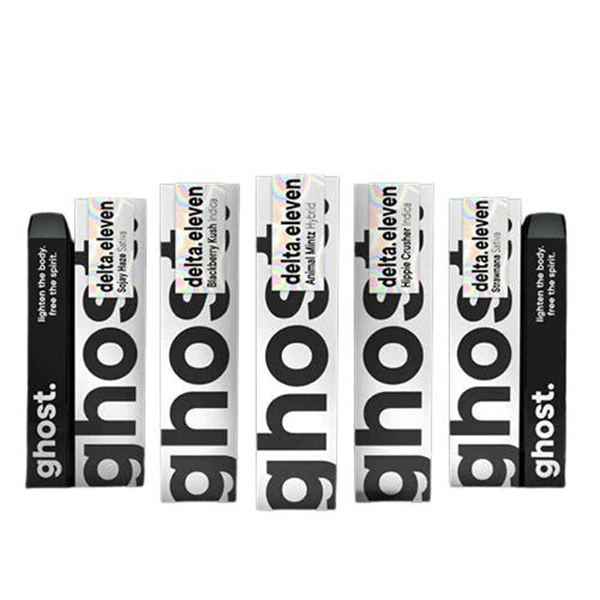 The Ghost Delta 11 Disposable is a vaping device that has a disposable design. It comes pre-filled and pre-charged and can be used from the moment you receive it. It features an integrated 280mAh rechargeable battery, giving you the opportunity to explore every drop of distillate that is contained within the device. Inside, you'll find 2 grams of distillate, which consists of a special blend of Delta 11 and strain-specific terpenes. The device is highly convenient, easy to use, and can be enjoyed in a variety of different strains, including Animal Mintz, Blackberry Kush, Hippie Crusher, Sojay Haze, and Strawnana.
Ghost Delta 11 Strains
Animal Mintz
Offering a potent experience for both body and mind, Animal Mintz is an ideal strain for the evening. It is a Hybrid strain that was created by pairing together Animal Cookies and SinMint Cookies, providing a sweet taste that finishes with light afternotes of mint.
Blackberry Kush
Producing a set of relaxing effects you'll appreciate, Blackberry Kush is definitely a strain that is worth your attention. It is an Indica strain that was made by pairing Afghani and Blackberry strains, giving you a subtle blackberry aroma you're sure to enjoy.
Hippie Crusher
Generating yet another effective vape, Hippie Crusher is surely one to consider due to the high level of euphoria it produces. It is a relaxing Indica strain that was brought into existence by combining Kush Mints and Wedding Crasher strains.
Sojay Haze
Creating an excellent experience that comes with amazing tastes, Sojay Haze is one that you'll definitely fall in love with. It is a Sativa strain that has a citrus aroma and floral undertones, thanks to a perfect pairing between BC Big Bud and Grape FX strains.
Strawnana
Uplifting you in every way, Strawnana is an amazing strain to consider, as it is filled with a familiar flavor. It is sometimes referred to as Strawberry Banana, giving you insight into its sweet and fruity taste. It is a Sativa strain that offers happy effects, thanks to the cross between Banana Kush and Bubble Gum strains.