Cannabidiol Oil, or CBD oil, has become a popular topic in the media lately. With the legalization of marijuana on the rise and a growing body of research that supports its beneficial properties, people are looking for ways to incorporate it into their wellness routine. While there is great potential with the use of CBD oil, there are still a lot of unanswered questions and we don't yet know much about what this oil can do for you and your health.
What is CBD Oil?
CBD oil is a concentrated liquid that contains a high concentration of cannabinoids or "phytocannabinoids." Phytocannabinoids are the chemical compounds found in plants that contain beneficial properties. Cannabis plants naturally produce phytocannabinoids, which have been used for medicinal purposes for thousands of years. Cannabidiol oil has higher concentrations of these cannabinoids than any other plant and is currently used for a variety of health conditions.
What Are the Benefits of CBD Oil?
CBD oil is used for a variety of reasons. From relieving pain, depression, anxiety, and stress to decreasing inflammation, improving skin health, and reducing acne, CBD oil may potentially have a lot of benefits for your overall wellness.
The list of potential uses is vast and there's no way we could cover all the benefits in this article. Research has shown that it can help with many different conditions, such as Nausea and vomiting Seizures Inflammation Arthritis Pain Neurodegenerative disease Psychological disorders Stress Autoimmune disease, and much more!
Can You Vape Any CBD Oil?
While vaping may be considered one of the easiest ways to take your daily dose, not all CBD oil can be vaped. In fact, vaping CBD is a method that requires a little more consideration than simply filling up your e-pen and going.
You'll need to make sure that you are using pure CBD extracts or oils as some products may contain other ingredients that can clog your vape pen. It is possible you'd see quality CBD for sale at BuyitCBD.  While many oils contain the same basic ingredients, different manufacturers use different methods in which they extract their oil. Some extraction processes can leave behind unwanted residues or other ingredients that may make you cough when you use your vape pen.
As with any product, it's important that you do your research and consider all of the factors before choosing a brand to purchase from.
What Are The Side Effects?
While many of the side effects of CBD oil appear to be minor and temporary, there is a lack of research when it comes to long-term use. If you have been using CBD oil for an extended period of time, you should speak with your doctor before making any changes in order to prevent potential drug interactions or withdrawal symptoms.
Some of the short-term side effects that are attributed to CBD oil users include dry mouth, low blood pressure, lightheadedness, and drowsiness. There were also cases where some users experienced mild digestive issues due to its effect on hormones or withdrawal symptoms from quitting THC products.
Who Is Using CBD Oil?
People who use CBD oil are typically those who swear by its many benefits and claim that it has helped them more than any other product they've used. This could be everything from everyday people looking for natural remedies to help with pain or mental health, to professional athletes looking for ways to improve their performance.
Many people are turning to CBD oil as an alternative to medical treatment or simply to supplement their wellness routine. But before you jump on the CBD train, it's important to understand exactly what this product is and what it can do for you.
How Do You Vape CBD Oil?
There are many different methods of using CBD oil, one popular method is vaping. This may be the easiest way to or vaporizer. It's popular among users looking for quick relief to get your daily dose but it's important to understand how this method works and what its effects can be.
Vaping CBD oil refers to the act of inhaling vaporized CBD rich-oils produced by an e-pen or vaporizer. This method of consumption allows CBD oil to enter the body with ease and provides fast-acting effects that users desire.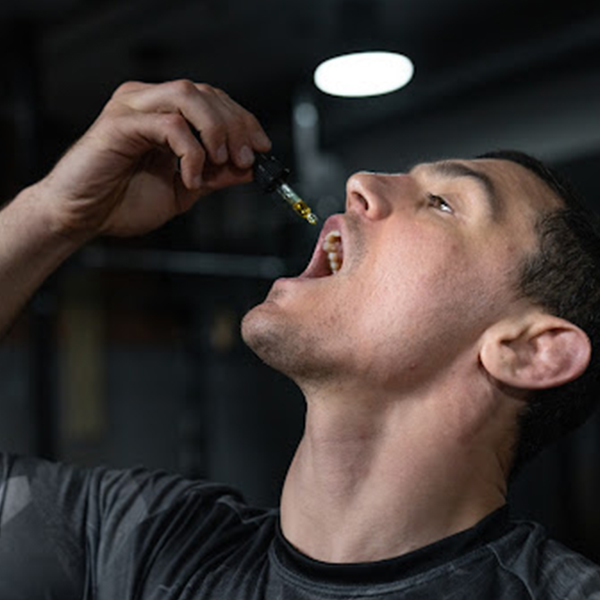 While vaping might be an easy go-to for some, there are certain things you need to know about this method before you try it out yourself. First of all, not all vape pens are created equal which means not all CBD vape pens can be used to ingest your CBD oil. If you want to use a CBD e-pen, you'll need one that is compatible with CBD oils and has the correct wattage needed for vaporization.
If you're considering vaping CBD oil, it's crucial to do your research and understand the side effects of how much vaping will affect your body before making a purchase decision. Finally, make sure you are consuming pure CBD extracts without any other ingredients in order to get the most out of this product.