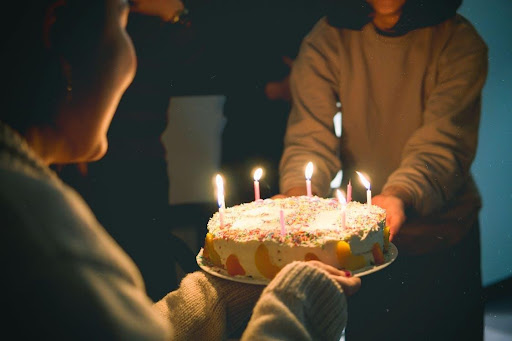 CBD is the latest trend in the health and wellness space. Everyone of all ages, even pets, enjoys the natural benefits of hemp-derived cannabinoid products. However, if you are underage, you may wonder how old I have to be to buy CBD gummies or other cannabinoid hemp products and take advantage of the new trend.
We've dedicated this post to answer your questions regarding the age restrictions around CBD. We will cover the legal age required to buy cannabinoid hemp and the best ways to buy CBD online.
How Old to Buy CBD?
According to US federal law outlined by the 2018 'Farm Bill,' the legal CBD age is eighteen years old. However, the bill allows states to create their own rules regarding the legal age to purchase CBD products.
On the federal level, US citizens can buy all types of CBD products, including CBD oil, gummies, edibles, topicals, vapes, and smokable flower, as long as they are over the age of 18.
Do You Have to be 21 to Buy CBD?
In some states, you must be 21 years old to purchase CBD. The CBD age requirement was set by the federal government but allowed individual states to set their own regulations regarding who can buy CBD products.
Buying CBD online in states that require people to be 21 years of age or older becomes legally murky. While you are allowed to purchase the product in the state that the company is based in if you are over 18, your home state may not allow sales to users under 21.
Can You Buy CBD at 18?
The answer is complicated in the United States. Federal legalization doesn't mean states have to abide by the new rules. The United States is a Republic that gives the individual states the freedom to set their own laws regarding many issues.
In the case of CBD legalization, the federal government has allowed states to set their own legal age. However, most states in the US allow 18-year-olds to purchase CBD products.
If you are unsure what your state laws are, it is essential to check before purchasing. This is the only way to be sure you operate within the law.
Can You Buy CBD Online?
Yes. CBD is sold online and delivered to all 50 states. Because federal law allows CBD products to be traded freely, sending CBD in the mail is legal if the product contains less than 0.3% THC.
Companies will ship CBD products to all states even if the state doesn't allow 18+ CBD sales. Most retailers only check age when you enter their website and don't have any other method of checking the individual's age they are selling to.
While there aren't any health concerns with underage people taking CBD that we know of, THC can inhibit brain growth in people who are still developing.
How Old Do You Have to be to Buy CBD Gummies?
Gummies fall under the same regulations as all other CBD products; they are 100% legal on the federal level in the US. But, again, you will have to check with your state's laws to ensure that purchasing CBD products is legal for you if you are under 21.
Online Purchasing Tips
When purchasing CBD products online, be sure to check for third party lab tests and look at reviews from customers. These methods are among the only ways to ensure you buy high-quality CBD products containing the cannabinoids the company is advertising.