Whether they're on your radar or not, VapeWild has become one of the most popular online vape stores in the world. What started with just three men has turned into a fascinating successful business with a whole crew to back it, and a community that adores it. While its competitors are puzzled by figuring out what's in its award-winning secret sauce known as VapeWild E-Liquid, its customers already know it isn't just the insanely delicious flavors that have reeled them in as keepers.
What is it behind this 'wildly' successful online vape store, an outsider may wonder. Could it be its humble beginnings when three guys embarked on a quest to provide smokers with better alternatives, its unique approach to customer service, maybe its competitive pricing could be the ticket or even the knowledgeable staff that's working around the clock to continuously serve customers? There are so many perks to VapeWild that it's a struggle to identify exactly why this company has a way of attracting vapers. For my wife, it was the flavors that drew her in, and the customer service kept her coming back.
Looking beyond its many incentives that have caused millions of ordinary people like yourself to take in what this brand and company is dishing out, its product selection weighs a heavy role in what has caused VapeWild to become one of, if not the most popular online vape store. VapeWild currently stocks more than 150 flavors, there are over 25 other brands that rest in its online arsenal, and they're known for an extraordinary range of additional products, including disposable e-cigs, nic salts, hardware, and even swag!
---
VapeWild E-Juice Flavors
The true bread-winner behind the brand, in my opinion, has to be from its most popular flavors. Now that we've taken a small amount of your time to tell you a little about VapeWild, now it's time to share with you some of its most popular flavors, which were voted on by its customers. Here are the top 10 most popular VapeWild ejuice flavors.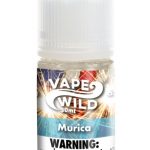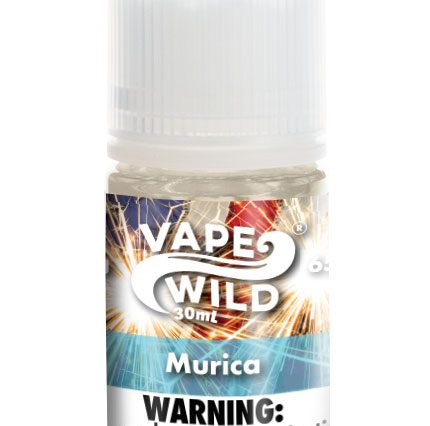 VapeWild's most popular flavor out of them all is Murica E-Juice, a triple dose of Red, White, and Blue to deliver the taste of freedom! While it may seem simple, Murica E-Juice is a very complex flavor that required precision flavoring. It took just the right amount of red cherries, tart lemon-lime, and blue raspberries to come up with the perfect rocket popsicle flavor. There's no wonder why it's a fan-favorite, because this tasteful representation of America can be enjoyed anywhere.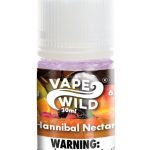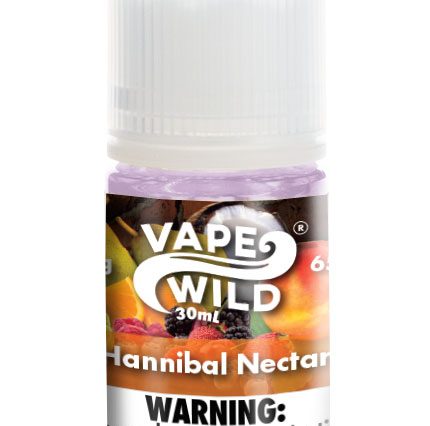 With many flavors to choose from, VapeWild's customers chose Hannibal Nectar E-Juice as a second place finisher in its best e-juice polls. Hannibal Nectar E-Juice has certainly gained a lot of popularity in just a short period of time, and it has been able to do so from its magical blend of fruit flavors, including juicy peaches, citrus oranges, tangy berries, mouth-watering melons, and few others that give this unique flavor its delightful taste. If you're a fanatic of fruits in the vapor form, we're sure you'll agree with the rest of VapeWild's customers that this is one of the best vape juice flavors.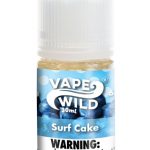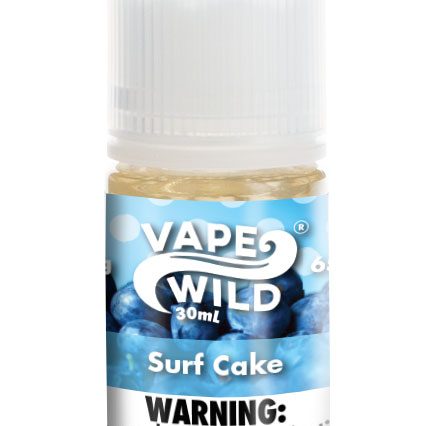 Here's yet another brilliantly crafted flavor that made it in the top three, VapeWild SURF Cake E-Juice. It may take home the bronze medal for the best VapeWild e-juice, but it's an incredible victory among a large collection of flavors manufactured by the company. What makes this one stand out above others is the flavor combination and the result of blending the two together. SURF Cake E-Juice combines two flavors in a masterful duo, including ripe blueberries and subtle notes of a decadent rich cheesecake. Many vapers will be sure to tell you that this one is definitely an all-day-vape.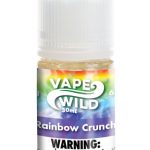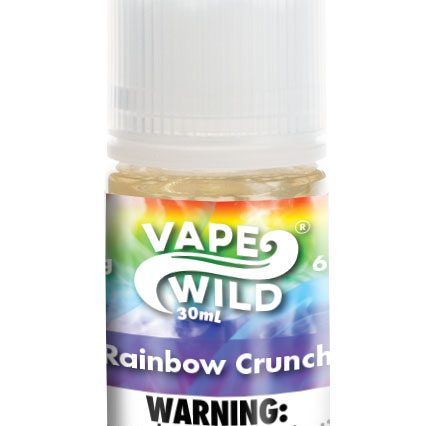 Although it doesn't quite make the top three, Rainbow Crunch E-Juice is still one of VapeWild's most favored out of the entire collection. It's a classic that wears the VapeWild brand name and still to this day remains to be one of its most successful flavors. The question is, what is Rainbow Crunch E-Juice? Well, it's a clear representation of your favorite cereal, whether that is a reflection of your youth or your adult years, those fruity flavored donut-shaped cereal puffs combined with milk will always be something you enjoy.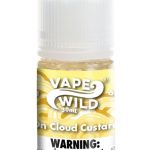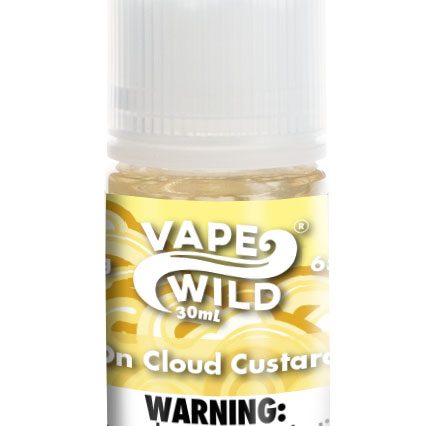 As many of you may recall, 2017 was the year of custard flavors and it still remains to be one of the most popular flavor choices amongst vapers. VapeWild was one of the first to come out with a custard flavor and it paid off big time. Ever since its On Cloud Custard E-Juice has been one of its many fan-favorites, and it managed to come in 5th place on its best ejuice poll.  With VapeWild On Cloud Custard, you'll enjoy the creamy taste of rich vanilla custard for a truly invigorating experience. If you're a fan of custard, you've got to try On Cloud Custard E-Juice by VapeWild.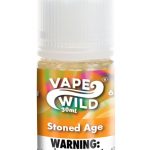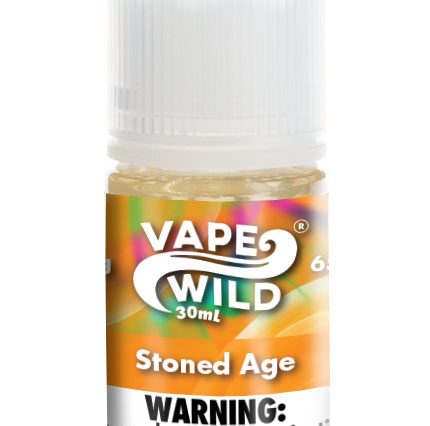 Although the name may sound a bit odd, it's an e-juice flavor that has certainly gained its fair share of attention. VapeWild Stoned Age E-Juice is a brilliantly blended mix of crispy cereal and vanilla ice cream. Just imagine, a giant waffle cone full of sweet, vanilla ice cream that has been smothered with fruity, crispy cereal that delivers just the right crunch. Fans of vanilla ice cream and your favorite stoned cereal can rejoice because Stoned Age E-Juice is here and sure to join your daily line-up.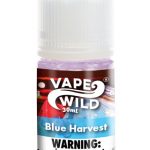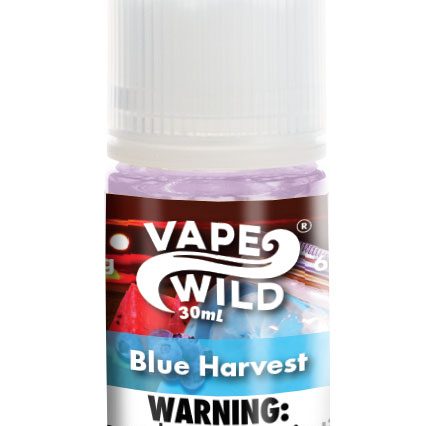 Indeed, seventh place isn't that bad, especially when being compared to the abundant amount of e-juice flavors that sit in VapeWild's extraordinary collection. Its Blue Harvest E-Juice is a fascinating blend that makes it a crowd favorite. It's quite the intricate flavor that combines an exotic mix of juicy watermelons, tart blueberries, and a tangy lemonade that's so refreshing. From the sounds of it, this delicious concoction of fruits will leave you absolutely amazed!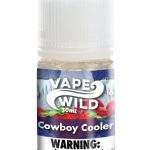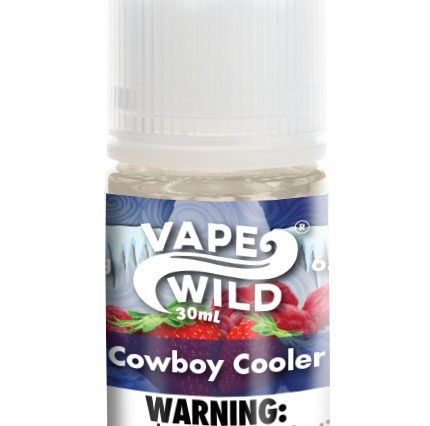 Here's one I personally can relate to because it became my wife's favorite e-juice flavor and one that I really enjoyed. VapeWild Cowboy Cooler E-Juice is a flavor that's not only delicious but delivers that extra kick of menthol that you need to keep you satisfied and refreshed. This one has a whole list of flavors that went into it to give it its complexity, including strawberries, raspberries, blueberries, blackberries, and cherries with a balance of menthol. Cowboy Cooler E-Juice delivers just the right sweet and sour berries blend that you're going to fall in love with.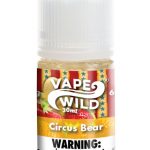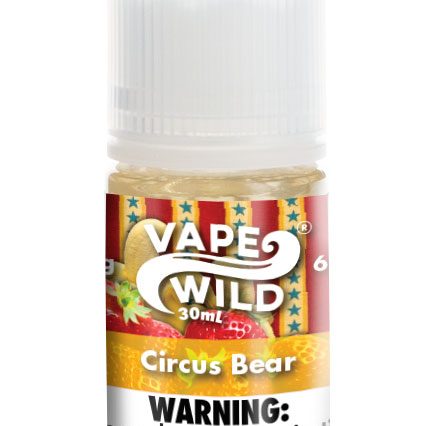 With a name like Circus Bear, you know that it's something special. VapeWild Circus Bear E-Juice is a fascinating blend that combines the perfect duo of ripe strawberries and sweet bananas. One of the benefits to shopping with VapeWild is how they serve the customer, and with Circus Bear E-Juice, you can get it made to order or pre-steeped just the way you like it. Strawberries and bananas are a classic blend, and VapeWild brought it back in this delicious pairing of the two with Cirus Bear.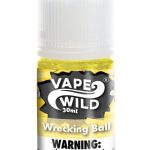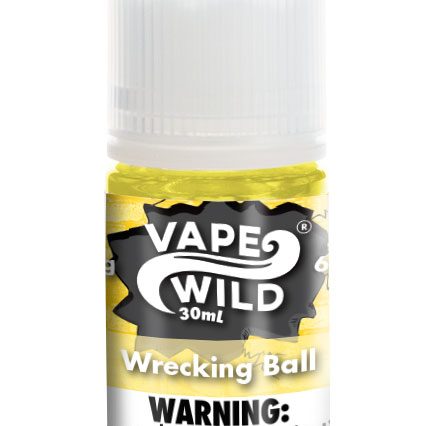 Another delicious flavor just rests in the tenth spot and is yet another that features a banana flavor. VapeWild Wrecking Ball E-Juice is an awesome dessert e-juice that we're sure you'll absolutely love. It combines delicious bananas mixed into a pudding to create the most authentic version of a banana pudding flavor. VapeWild describes it as taking the banana pudding recipe and melting it down into liquid gold, and it seems that's a fair description based on the number of customers that voted it as one of the best e-juice flavors of 2018.