I didn't expect much going into this Cool Fire IV Plus Mod Review, but as I began actually using it, I quickly learned this little device has quite a bit to offer when it comes to its performance.  Truthfully, I'm an easy vaper to please, and as long as the device works as advertised by the manufacturer and performs well enough to keep me satisfied, it's alright in my book.  And, I found that was the case with the Cool Fire IV Plus by Innokin.
Note: The Innokin Cool Fire IV Plus was sent by Electric Tobacconist for reviewing purposes.
Appearance
When I look at the Cool Fire IV Plus, it seems so standard to me.  I must say though, all products under the Innokin branding has this sense of quality to them, but they don't quite shine like many of the other mods on the market.  The Cool Fire IV Plus Mod has this cool textured shell that I like, but I'm not too fond of the material and color used that is used to display the products name on the side of the mod.  The top features a 510 connection, one side of the mod is rounded, while the other side is flat and holds the fire button, display screen, two adjustment buttons and the micro-USB charging port.  Other than that, there isn't much more to it in the appearance department.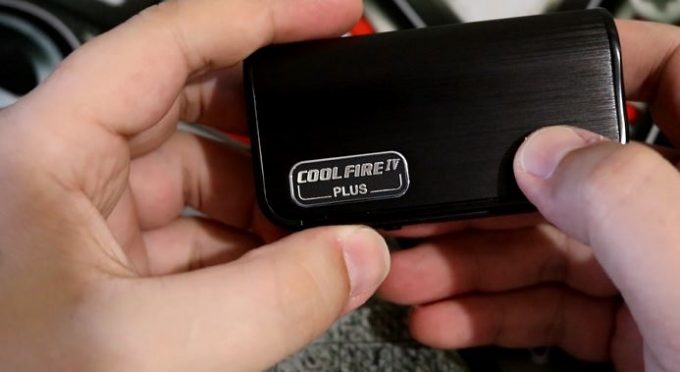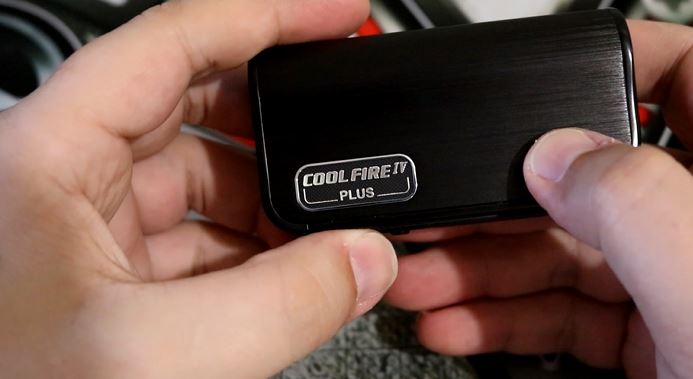 Features
There isn't too many features to brag about when it comes to the Cool Fire IV Plus, but it does have the ability to run up to 70 watts, and you can fire down to 0.1Ω, which I feel is plenty enough.  With this device, you have the ability to switch from wattage mode to voltage mode, although I believe wattage mode is more preferred.  What I do like about this mod is that it has a built-in 3300mAh battery, which is better than what most 18650 batteries offer.  This device is aimed more towards the new vapers, so it isn't packed with the latest features, but the one's that are present work flawlessly.  However, one thing to note about the Cool Fire IV Plus is that it has "Fast 2Amp Charging" and plenty of protection features.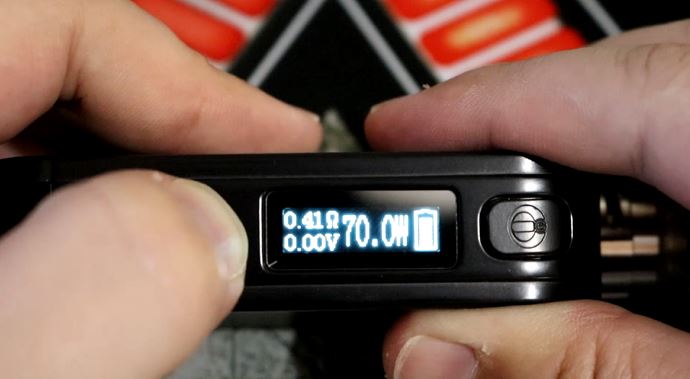 Performance
When it comes to the performance, this is where the Cool Fire really begins to shine.  From the first few pulls from this device, I could instantly tell that this device offered a very nice and very consistent vape, much like you would notice from using a device with a DNA chipset.  It's just a hard and continuous hit that doesn't seem to have any sag.  Though I wasn't too pleased with the appearance or its features, the performance this device offers definitely made up for it.