Not too long ago, MadVapes shared with the world of vaping its new mod in the works, The Deviate Mod, which is to be added to their growing list of MadVapes branded devices.  And, just yesterday the long-awaited device was finally released.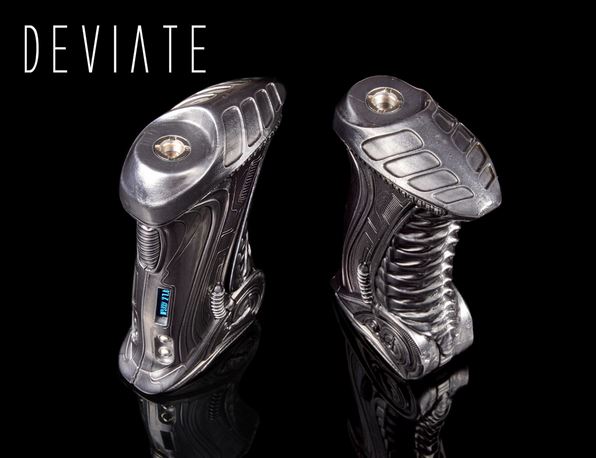 A mod that aliens would approve of, The Deviate is a mod of epic proportions. Futuristic and something out of a sci-fi world, it will satisfy your cravings for a great-looking conversation vape, and for power and clouds. Powder and clear coated for added protection and featuring an authentic Evolv DNA40 board, its functionality is out of this world. Only a year ago, temperature control mods seemed like something from the future. MV Authentics is bringing you the future now. The Deviate will transform you into a believer.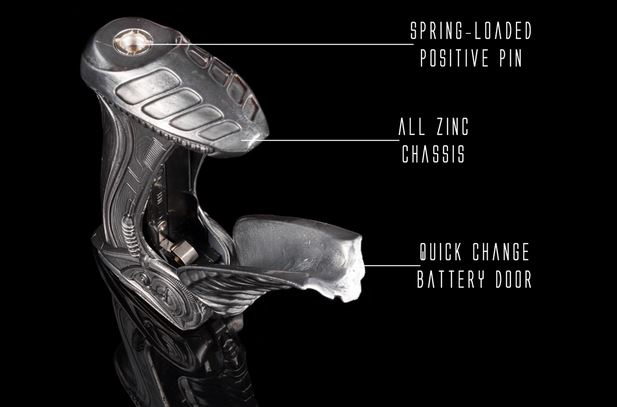 The Deviate Mod by MadVapes truly looks like something out of the predator movie.  If predator was vaping, I think the Deviate Mod would certainly be the first pick.  This device is built using the Zinc metal material, holds a single 18650 and is powered by an authentic Evolv DNA 40 board.  It features a spring-loaded positive pin and a quick change battery door.  The device has been completely covered in a clear protective coating and its design boasts a very unique ergonomic grip.  The firing button is metal, rests towards the top of the device, and also plays well into the device's theme.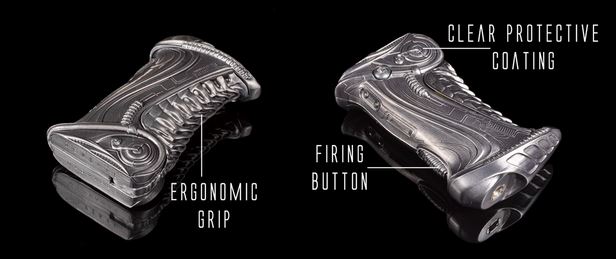 The DNA 40's OLED screen is perfectly placed on the device, just under the buttons, while it sits on a device that will become one of the most thoughtfully crafted devices to ever hit the vaping market.  Though the Deviate will perform much like any other DNA 40 device, it screams with character.  If there has ever been a device that you want to show off, the Deviate will be the one.  It'll be the talk of your local vape shop visit or the mod that makes your mod collection whole.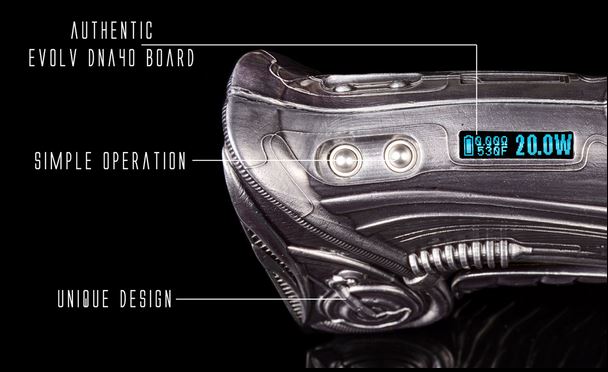 Price:  $249.99
Where:  GET IT HERE