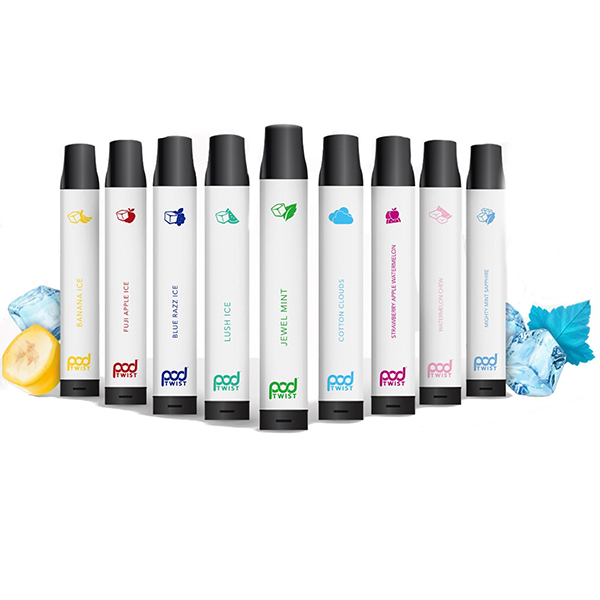 The disposable vape market is becoming extremely oversaturated, leaving a rough experience for any manufacturer or brand. They have to shine above the hundreds of other options to get your attention. While it isn't the easiest task for these manufacturing brands and definitely not the most enjoyable time, it's great for consumers. The constant back and forth fights between them mean you get to enjoy even more options to choose from and lower pricing.
One of the latest to join the market and have a chance at stealing the spotlight is the Pod Twist Disposable Vape by Pod Juice. It is a newly developed disposable that aims towards making quite the entrance with a fascinating selection of salt nicotine vape juice flavors, a large puff count, which is thanks to its larger than normal capacity, and features that allow you to fine-tune your vape to enjoy a customized performance and an overall better experience.
Pod Twist Disposable Vape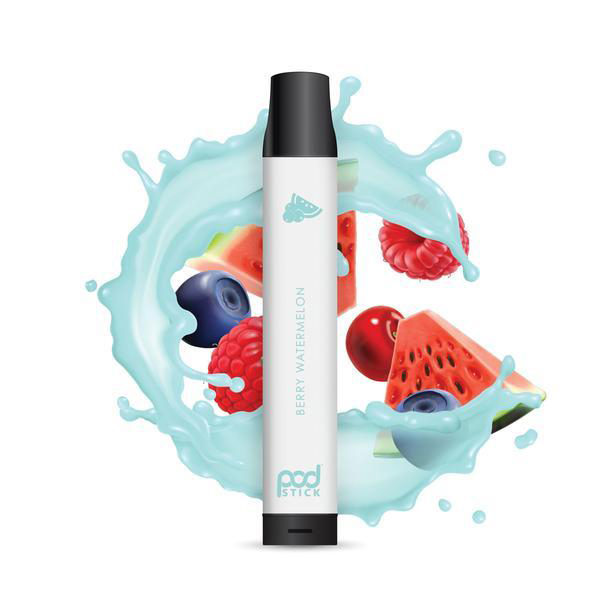 The Pod Twist Disposable Vape is the latest addition to the market that is sure to catch your attention. It is an incredible disposable vaping device that delivers tons of convenience, a large capacity, tons of performance, and a delicious flavor offering that is plentiful. The device boasts a larger design than most, which gives it the ability to pack in a larger battery and larger vape juice capacity, which in turn results in many more sessions than what you're used to with some of the more popular disposable vapes currently on the market.
The device houses a 1000mAh non-rechargeable battery, far exceeding many devices on the market. It aims to allow longer sessions and the ability to take full advantage of every drop of the vape juice it's filled with. The Pod Twist Disposable Vape is pre-filled with a large 6.5mL vape juice capacity, which means you can expect around 2500 puffs. It gives you all of the more reason to explore its many flavors, as you will get to experience the taste for some time to come. The vape juice uses a salt nicotine formula, making each puff incredibly smooth and satisfying.
It uses only the finest quality ingredients and 5.5% nicotine strength, which is 55mg of salt nicotine. Like many vape disposable mechanisms available on the market, the Pod Twist Disposable Vape sports a draw-activated firing mechanism, where all you have to do is pick up the device and take a puff without ever having to press a single button. There is also a bottom adjustable airflow control ring, which is one of its features that will allow you to fine-tune your experience, boosting the performance and creating a balance between vapor and flavor to further extend your satisfaction when using the Pod Twist Disposable Vape.
Pod Twist Disposable Vape Flavors
The most notable part of this device has to be the selection of flavors. There are as many as 20 delicious flavors to choose from, all boasting a unique set of tastes. From a common Blue Razz Ice to an uncommon Cola Ice to more complex flavor creations, such as Strawberry Apple Watermelon, there are many flavors to explore to find your next all-day-vape.