From one of the most recognized brands within the vaping industry, Sigelei delivers yet again with its new J80 Box Mod that takes on a compact design through its zinc alloy chassis.  The Sigelei J80 vape mod is a full featured device that still has the ability to deliver plenty of power, as well as an astonishing 2000mAh built-in lithium polymer battery.  This new box mod from Sigelei can do it all, it looks fantastic, and it's one of Sigelei's smallest offerings.  Let's dig deeper into its features and specifications in this Sigelei J80 Box Mod Preview.
CHECK OUT THE SIGELEI J80 BOX MOD HERE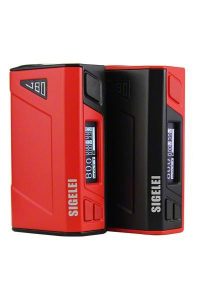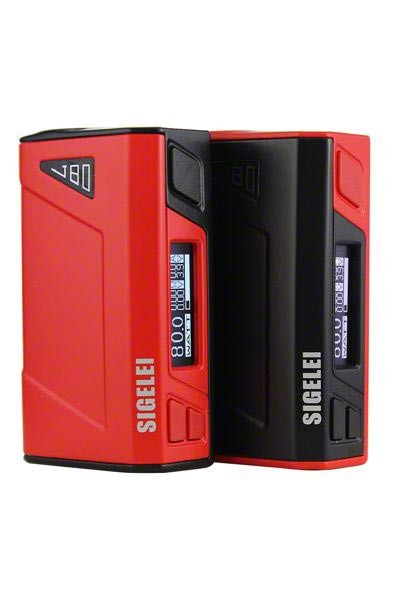 The J80 Box Mod by Sigelei looks amazing with its sharp angular lining that boasts a clean two color scheme to create a brilliant visual aesthetic.  Not only has Sigelei been known throughout the market for its high performance devices, it's also built a name through the pleasing appearances that its devices typically offer, and the J80 only confirms that statement.
The box mod has also been constructed of a high quality zinc alloy material, meaning it's durable and made to stand the course of time — or your accidental drops.  One thing you'll take notice to when viewing this device is that it sports a quadrant OLED display that makes the three row, three column display a beautiful and easy sight to look at.  Aside from its appearance and materials, the J80 delivers the ability to range from 10 to 80 watts, and the ability to fire vape coils as low as 0.05ohm.  Like many mods today, the J80 Mod offers temperature control and the ability to use Ni200, Stainless Steel 316, and it can do this between 212 and 572 degrees.
This device is rather small, measuring only 67.5mm by 39mm by 24.5mm, so the fact that it still has the ability to offer a 2000mAh built-in lithium polymer battery is quite amazing.  The small form factor makes transportation easy, and a physical on and off switch included onto the device makes the transportation and handling even easier.  Other features worth mentioning includes its stainless steel 510 connector, its spring-loaded gold-plated connection, and its plenty of protection features, such as overheating prevention, low resistance protection, low input voltage warning, output short circuit and high input protection.
Our Thoughts: The Sigelei J80 Box Mod is an outstanding new offering from a brand that we've come to know so well.  They've always had an eye for designing visually pleasing box mods, but the J80 sets a new bar for the compact mod market.  You simply can't go wrong with the convenience that it offers, and the ability to soar up to 80 watts with an integrated 2000mAh power supply is the cause of a great vaping experience.  Good job Sigelei, good job.