Think you've seen it all? – Let me introduce the new Supersmoker bluetooth e-cigarette that has the ability to let you answer calls and play music through an inbuilt speaker and microphone located on the e-cigarette. You can change tracks, turn up or down the volume – you know, the regular.
While Engadget thought the device was quite hilarious, and though many of us may even feel the same way, there is still that excitement that the futuristic thought of vaping is becoming a reality. No, I'm not really digging the whole speakerphone on my e-cig, and I would definitely never purchase this device, but it gives us an idea of the type of technology that could possibly be integrated into e-cigarettes in the near future.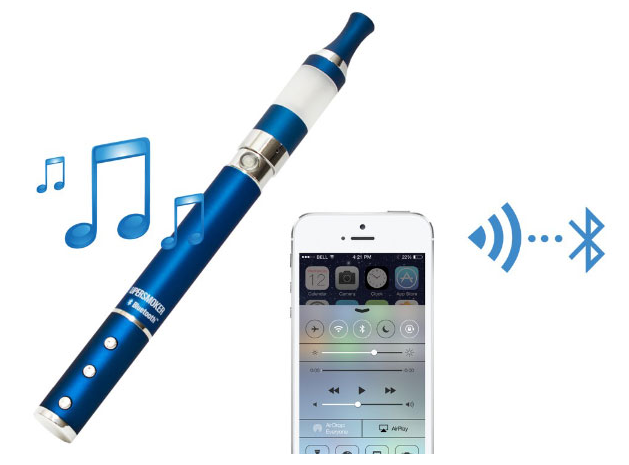 Aside from what I think, what about you… would you purchase the Supersmoker?