The vaping market has transformed into a time of chasing clouds to a time of nicotine satisfaction through the means of discreet vape pods. Today, we're going to share our list of the top 10 best vape pods for nicotine salt e-liquids. If you enjoy using the best nicotine salt e-liquids because of the high strength and smooth draw, we want to further enhance your experience by pairing your favorite salt nic with a reliable, great performing vape pod system.
Over the course of these two pages, we're going to list 10 of the best vape pods based on appearance, function, quality, brand, and performance. In this list, we'll share what we feel is the best vape pod for nicotine salts that are available, a description of the product and where you can purchase it from at the best price. The products listed are placed in no particular order.
---
Looking for the best sites to buy cheap vape mods? We recently published an article where we share the top 3 best sites to buy cheap vape mods, which we highly recommend that you check out if you're on the market to find mods that deliver the looks and performance while maintaining affordability.
---
The Top 10 Best Vape Pods
We've carefully chosen a very diverse selection of vape pod systems that will meet any demand. Whether you're looking for refillable pods, automatic and manual draw systems, battery banks or performance, we're sure you'll find exactly what you need in this top 10 best vape pods list.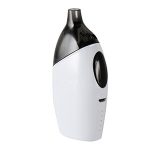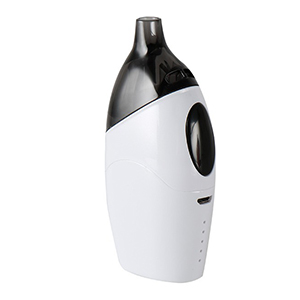 The Joyetech ATOPACK Dolphin Vape Pod is one of the best pod systems to hit the market. Not only does it have a unique and interesting appearance, but it also delivers an impeccable performance through the means of the JVIC Coil System, a combination of two coils for those that enjoy a direct-lung or mouth-to-lung experience. The MTL Coil is a solid choice for using nicotine salt e-liquids. Along with an oversized fire button, a micro-USB cable capable of a 2A quick charge rate, and a built-in 2100mAh battery. The ATOPACK Dolphin uses a refillable pod, which has a large 6ML e-liquid capacity. Lastly, the coils available combined with a direct voltage output proves for an incredible vaping experience filled with great flavor from any flavor you combine it with.
GET THE JOYETECH ATOPACK DOLPHIN VAPE POD HERE
2. SV Mi-Pod Vape Pod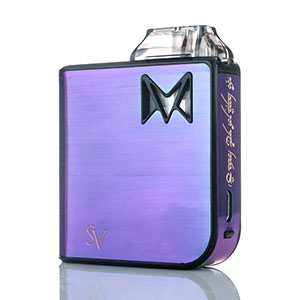 Easily one of the smallest vape pods on the market, the SV Mi-Pod is a conveniently discreet vape pod system with a kick. Its stylish, compact design and unique pattern deliver quite the charming appearance. Aside from its good looks, the Mi-Pod features an all-in-one pod design that is draw activated and a single button operation. The Mi-Pod vape comes equipped with a 950mAh battery that can be recharged via a micro-USB port. It uses a direct voltage output where the output is based on the resistance and current battery state, so if you have a full/half charge you'll see some great performance. Additional features include an LED battery life indicator, a replaceable pod system with a 2ML e-liquid capacity, and a vertical viewing window to keep a close eye on your e-liquid level. Lastly, this little guy also has safety features, such as stealth mode and 10-second cut off.
3. BO Vaping BO One Vape Pod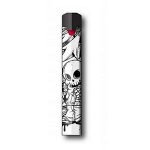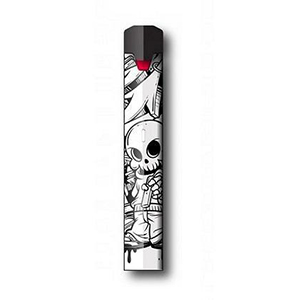 BO Vaping has become a huge success in the market at a very quick pace. It's all due to the extremely slim and appealing design that the BO One Vape Pod offers. With a sleek vertical stance and a slim housing, you'll find that this vape pod meets right in the middle of fancy and discreet. It's ultimately an all-in-one vape pod system that features draw activated firing. It sports a 380mAh built-in battery and offers a direct voltage output where the power is based on the battery's current state. Everything about this device is meant to be very convenient, from the proprietary connection featuring a plug-and-play connection to the LED battery life indicator. At the top the pod, which has a 1.5ML e-liquid capacity, acts as the tank and drip tip in one. It uses pre-filled pods that have a 35MG strength and uses nicotine salts. To complete this setup, a micro-USB port also comes equipped offering a 1A maximum charge rate.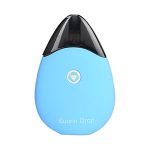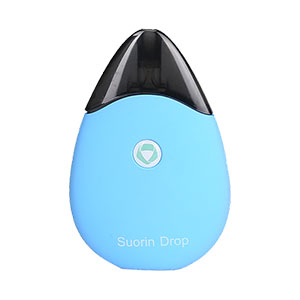 The Suorin Drop Vape Pod is an outstanding addition to the market due to its incredibly compact design and its unique 'drop' shape. Though it's one of the smallest vape pod systems in the industry, it's also one of the most comfortable to use because of its small stature. The appealing water-drop shaped device comes in a variety of different colors and the top portion acts as both the pod and mouthpiece. Expect draw activated firing with a hefty 13W output despite its small size. The pod is refillable with a 2ML e-liquid capacity and housing a 1.3 to 1.4ohm resistance coil. Along with an easy to use plug-and-play connection, the Suorin Drop offers a 310mAh built-in battery, an LED battery life indicator, and a micro-USB port for recharging.
GET THE SUORIN DROP VAPE POD HERE
5. Aspire Breeze Vape Pod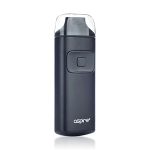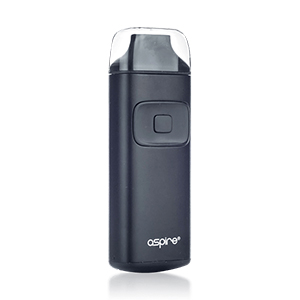 The Aspire Breeze Vape Pod has to be one of the most minimalistic vape pods on the market, featuring no fancy shape or appearance enhancements as far as its design. It's a device that's simple, yet has a lot of features. Its all-in-one design doesn't offer a replaceable pod, but it does have a tank/pod that offers a 2ML e-liquid capacity and a top fill design. While it may border the true meaning of a vape pod, it does share most of the qualities, such as having an automatic or manual style, single button operation, LED battery life indicator, and side airflow. Additionally, you can enjoy the 650mAh built-in battery, Aspire Breeze U-Tech Coil Heads, and a slew of safety features.
6. Envii FITT Vape Pod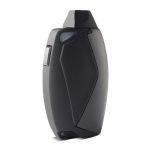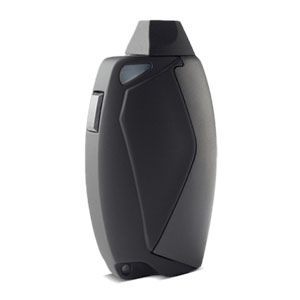 The Envii FITT Vape Pod has been one of the best devices on the market when using nicotine salt e-liquids. Some of its most prominent features is the dual mode activation, allowing you to take advantage of auto or manual firing, and its refillable pod that sports a nice 3.2ML e-liquid capacity. The FITT Pod System is easy to replace, has a plug-and-play connection, and has a magnetized pod access door. Aside from that, it uses the obvious direct voltage output from a built-in 650mAh battery. An LED battery life indicator also comes equipped, as well as a micro-USB charging port with a 1A maximum charge rate. Lastly, this is one device you'll feel super comfortable with because of its softly rounded body and proprietary rubber drip tip.
7. Perl Vape Pod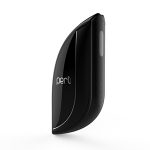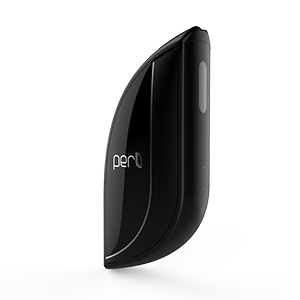 It's the newest vape pod on the market, but very promising on what it has to offer. Aside from its unique body styling, the Perl Vape Pod delivers an incredible all-in-one design with draw activated firing. What sets this vape pod apart from the rest is its tap touch sensor, allowing you to 'touch' for three seconds to get to the activate setting mode or three seconds to lock a chosen strength. You can 'tap' to cycle between three different strengths or 'double tap' to check the battery life. It's a sophisticated system for such a small and simple device. It also uses a refillable pod with a 2ML e-liquid capacity and a ceramic heating coil. A built-in 1150mAh battery is housed in the small chassis and an LED battery life indicator keeps you in check on times you need to use its USB quick charging port.
8. Suorin iShare Vape Pod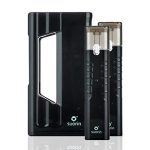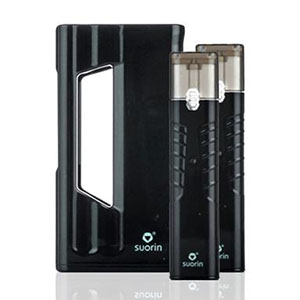 The Suorin iShare Vape Pod is an exciting take on the vape pod sector. It's a device that features a compact design and it's great for being on-the-go. Ultimately, it's a battery bank that holds two Suorin iShare Single devices and made specifically for use with nicotine salt e-liquids. Now you can have the discreet vape pod, a battery bank that will continuously keep it charged, and a spare device to use while it charges or for charging with a partner. Battery life is no longer an issue. As you would expect, it features draw activated firing and offers a refillable Suorin Pod System. The pod has a 0.9ML e-liquid capacity and uses 2.0ohm coils. Each single device has a 130mAh built-in battery, while the battery bank has a 1400mAh battery capacity.
9. LMC Ply Rock Pulse Vape Pod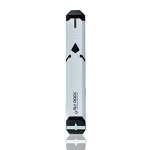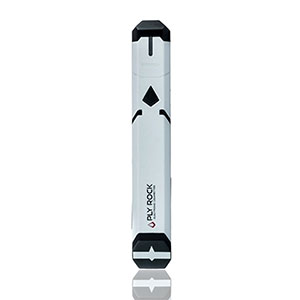 Though it's been on the market for a while, it's still one of the best vape pod systems on the market. The Limitless Mod Co Ply Rock Pulse Vape Mod features a modern and aggressive design with LED accenting to give it that high appeal it portrays. Like others on this list, it's an all-in-one design with draw activated firing and has refillable pulse pods with a 2ML e-liquid capacity. A 380mAh built-in battery is equipped, it can be charged via the 1A micro-USB port, and delivers up to an 8W output. We feel this device is one of the better ones on the market and made its way to this list because it offers a better appearance than others in its class due to the multicolor LED accenting that can be controlled from a button.
10. Eleaf iCare 2 Vape Pod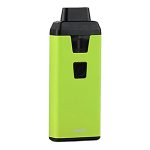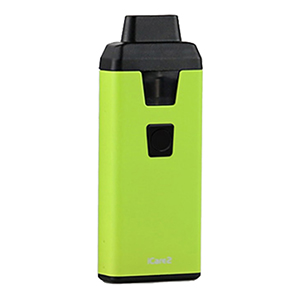 It's the second version, the reimagined or second generation of the popular Eleaf iCare. The Eleaf iCare 2 Vape Pod is the smallest within the iCare series but has to be one of the most convenient and best looking of them all. It's an all-in-one design that has a built-in 650mAh battery and button activated firing. The tank offers a 2ML e-liquid capacity, it's top filled, and uses the iCare IC 1.2ohm coil. A battery life indicator also comes equipped, as well as a multi-use top cap that acts as a drip tip and tool to remove the replaceable coil.
---
POST UPDATE:
We've felt that it's only right to update this post with one of the latest and greatest vape pods currently on the market, which works seamlessly with nicotine salt e-liquids. VOOPOO recently released the Panda, which is an extraordinary device, and what I've found as one of the best that has hit the market yet. I've personally switched from using mods since around the year 2012 to now only using the Panada with nic salts — that should say a lot!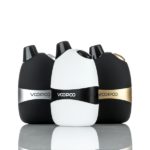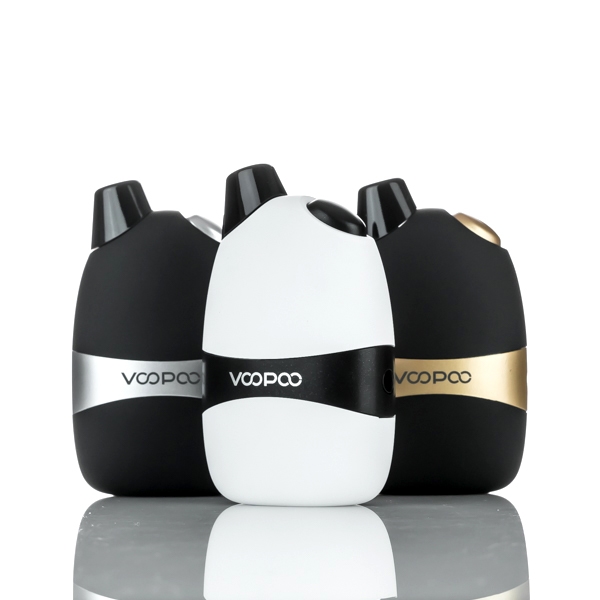 The VOOPOO Panda Vape Pod is a fascinating little compact device that features an all-in-one design that utilizes a pod. It comes packed with a 1100mAh rechargeable battery, a micro-USB port equipped on the underside of the device, and also offers ventilation at the bottom as well. What's so great about the VOOPOO Panda, aside from its appearance and comfortable shape, is its single button activation, the removable top cap that exposes the pod, and the performance you gain from it. The pod is super easy to fill, they're available in 0.8-ohm and 1.2-ohm, and can be used with both regular and nicotine salt e-liquids. It has a self adaptive wattage output, which allows you to reach up to 8W with the 1.2-ohm pod and 12W with the 0.8-ohm pod. Along with the many protections built into this device and sheer performance it delivers, you'll love the VOOPOO Panda Vape Pod.
---
Many of these pod systems can also be used for CBD Vape Juice. If you're interested in learning more about vapeable CBD that's compatible with pod systems, CBD Manual recently published a Pinnacle CBD Pink Review that shares everything from about the Pinnacle CBD brand, telling you about the product, and providing a conclusion. Check it out in your free time.