If you have a passion for mini box mods and you're on a budget, then you'll adore our top 5 cheap mini box mods list.  This list will display the market's latest mini box mods that happen to be priced exceptionally well.  The thing about mini box mods is that they tend to offer a cheaper price, they're more pocket-friendly, they're more stealthy, and with the one's we're listing today, they also come packed with big power and the industry's latest technology.
(The device's that have been listed here today have been placed in no particular order, and only reflect the opinion of the author.)
1. Pioneer4You iPV D2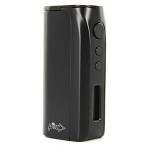 Packed with features and ready for action, you'll adore the all new iPV D2 by Pioneer4You.  The iPV D2 features a highly compact design, standing only 3 inches tall and merely 1.5 inches wide.  However, don't let its small stature fool you though, this little guy was engineered to be a mini powerhouse.  In fact, you'll be pleased to know that the iPV D2 comes packed with up to 75 watts of vaping power and can fire resistances as low as 0.2Ω.  It also features temperature control, which allows delivers up to 50 Joules and gives you the ability to fire resistances as low as 0.05Ω.  The temperature control feature will help increase battery life, while at the same time reducing e-liquid consumption and potential dry hits.  All of this is powered by a single 18650, which is removable.
Pioneer4You iPV D2: GET IT HERE
2. Joyetech eVic VTC Mini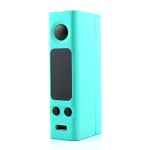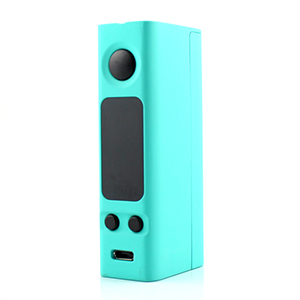 While you may already know the Joyetech VT, the eVic VTC Mini is characterized as its cuter, younger brother.  At just 3 inches tall and 2 inches wide, the Joyetech eVic VTC Mini takes a single 18650 cell which can be changed out or charged on board in as little as 3 hours, meaning that its 60 watts of power will always be at your finger tips.  Do not confuse small, stylish and sleek with anything but raw power, out of this box this bad boy will fire coils from 0.1 to 3.5 Ω in VW / bypass modes, and 0.05 to 1.0Ω in variable temperature control with a temperature range from 100-315°C (200-600°F).  Temperature control will allow you to reduce battery consumption while protecting both you and your coils from dry hits.  With a simple firmware upgrade to V1.20, the Joyetech eVic VTC mini takes on a whole new life as the wattage raises to 75 and rather than a standard battery meter you get a dynamic current output display.
Joyetech eVic VTC Mini: GET IT HERE
3. Smok Koopor Mini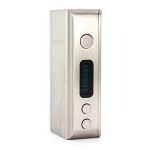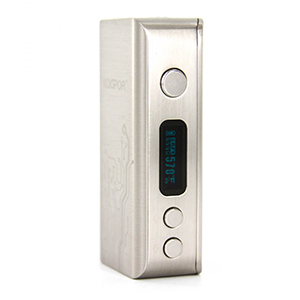 For those looking for true temperature control in a mod so sleek it should be on the cover of GQ, the Smok Koopor Mini is calling your name.  Finished in brushed stainless steel or powder coated matte black don't be fooled by its outer simplicity, under the hood this is a technological marvel.  HFDMR-Ni200 (High-Frequency Dynamic Monitoring Resistance of Ni200) allows the tree box to monitor resistance about 4000 times per second for the most accurate regulation of temperature wire on the market.  At 3 inches x 1.5 inches x 1 inch this is another 75 watt mini beast that accepts a single 18650 cell.  The micro usb port on the Smok Koopor Mini is only for upgrading the system and is not to be used for charging.  Coils can be fired from 0.06-2.0Ω in temperature control with a temperature range of 100-315°C (200-600°F).  In variable wattage mode any coil from 0.1Ω—3.0Ω will get you where you want to go.
Smok Koopor Mini: GET IT HERE
4. Kanger Subox Mini (Starter Kit)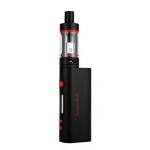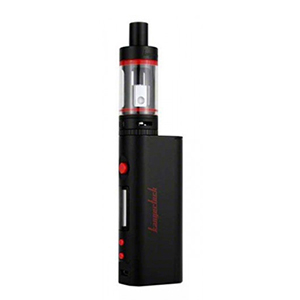 In a partnership that has been designed by the vaping gods, the Kanger Subox Mini Starter Kit combines the Kbox Mini with the SubTank Mini to create a work of art.  The upgraded Kbox Mini only stands 3 1/4″ tall,  1 1/2″ wide and 7/8″ in diameter and while it may not stand up to our other contenders as far as temperature control options, when partnered with the Subtank mini you forget all about it.  The single 18650 cell gives you the option to vape from 7-50 watts in 0.1 increments with a minimum resistance of 0.3Ω.  As a combined system, you will not find a better combination for your buck.  The tank comes with not only a 0.5Ω  and 1.5 Ω coil to start you off but also comes with a mini RBA deck as well.  If the device you are looking for needs function and form,  the Kanger Subox Mini Kit is the one for you.
Kanger Subox Mini Kit: GET IT HERE
5. Sigelei 75W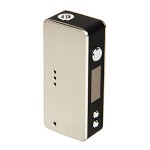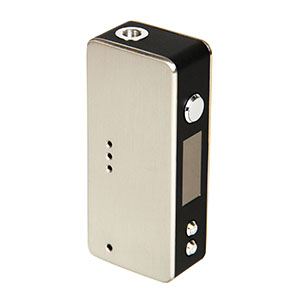 Last, but certainly not least on our list of tiny tear away's is the Sigelei 75W. Weighing in at 3-1/2″L x 1-5/8″W x 1″D this little beast is no push over.  As with the others in this class it operates on a single 18650 high amp cell which can be changed out or charged on board.  It can fire coils anywhere between  0.05  – 2.5 Ω in both VW / TC with a temperature range of 100-350°C (212-662°F).  The Sigelei 75's simplistic design and small stature are a great cover for what truly lies beneath, the great vaping experience that has become synonymous with the Sigelei brand and the new degree of temperature control taking it to the next level.
Sigelei 75W: GET IT HERE
 Final Thoughts
While each of the miniature box mods we have mentioned above have their pro's and con's they all have one thing in common.  If you are looking for a reasonably priced device that can deliver amazing power without being the size of your cell phone, they all fit the bill.  I mentioned that they each have their cons, the main one I have is which order do I buy them in.
As always, enjoy your vaporizer and vape safe!