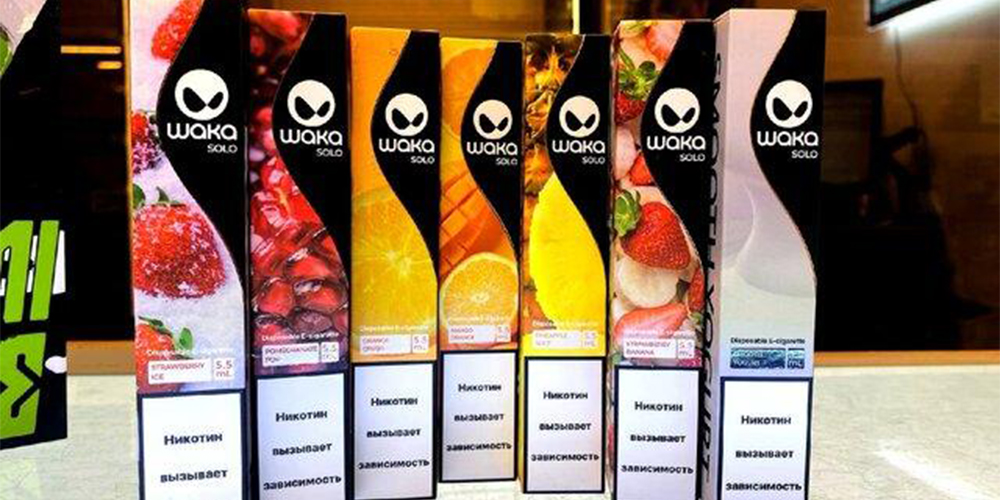 In some circles, the conventional wisdom is that refillable, rechargeable vapes are so far superior to the disposable variety that there's nothing to debate.
But that isn't true. There are many merits to disposable vapes that deserve to be explored and celebrated. Even if you're a long-time refillable, rechargeable vapes or vape mod user, you may want to consider the virtues of the humble disposable vape. 
Easy to Use
The best thing about disposable vapes is that they're straightforward to use. While sophisticated vape mods and pod mods come with many buttons, settings, and customizations, most disposable vapes are simply a mouthpiece attached to a canister. You don't even have to press a button to use!
Brands like WAKA Vape specialize in these clean, sleek, easy-to-use vape styles. People love them because they don't need to become hobby experts on vaping to use them. Some of us want to buy our vape, use it, and responsibly toss it once the cartridge drains. If that sounds like you, disposable vapes may be more your speed.
Low Maintenance
Indeed, one of the downsides of disposable vapes is they contribute to the consumer waste and pollution problem. That isn't a reason to jump ship over to refillable vapes, however. It's just an urgent call to clean your vape – to treat it with respect and care.
Vape mods and pod mods need proper cleaning far more often than the disposable variety. While cleaning your disposable vape is still important, it's not nearly the same daily chore as cleaning a mod or pod mod. The general lifespan of consumer electronic products may be shortening across the board, but you can turn back time by taking care of your vape.
Mess-Free
If you own a vape mod or pod mod, you know how messy refilling your device with e-liquid can get. Good news, though: you don't have to worry about any of that with disposable vapes. These handy little devices come pre-filled with e-liquid, so you don't have to pour it out and risk spilling and splashing it all over yourself and your clothes.
Immediately Ready to Use
One massive benefit of disposables is that they're immediately ready to use upon purchase. We live in an era of instant gratification, and disposable vapes provide a high level of gratification. Simply buy a pack and dig in; they come pre-loaded with e-liquid and have installed pre-charged batteries.
And while refilling a reusable vape takes little time, it can get messy, and they do take patience to clean. Disposable vapes free you from that hassle.
Low Price
Finally, disposable vapes are far less expensive than the reusable kind. If you're the type who only uses your vape occasionally, you'll save money in the long run by not having to constantly buy e-liquid cartridges to use your vape. Purchase only what you need!
Go Disposable
Going disposable means taking the cheap and easy path – and sometimes that's the best path!