Are you looking to get started with vaping? If so, then you've come to the right place. Getting into vaping for the first time can be a bit overwhelming, but it doesn't have to be! Vaping is becoming increasingly popular, and many great resources are out there to guide you through the process. This blog post will share tips for helping new vapers get off on the right foot. So if you're just starting your journey toward exploring all that vaping has to offer, keep reading.
Understand the different types of vaping devices.
Vaping devices come in all shapes and sizes, with features that can be daunting to a beginner. But understanding the different types of vaping devices available can make it much easier to navigate the selection process and choose one that meets your needs. The most common device type is the e-cigarette, designed to resemble traditional cigarettes and usually operates with a rechargeable lithium battery. Meanwhile, vape pens are larger and have bigger batteries. They also tend to have more advanced features.
Finally, vape mods — box mods — are designed for intermediate and experienced users. They're generally bulkier but allow users to customize their experience via variable voltage/wattage settings, atomizer compatibility, and other functions. Explore the internet, where you may find a website dedicated to various vaping devices. Make sure to click here for a good insight into your options. Knowing these basics about vaping devices can help you find the perfect product for your lifestyle.
Know the types of e-liquids available.
E-liquids can be overwhelming for a new consumer. There are infinite flavor combos available, but with the proper knowledge, creating a unique vape experience is easy! To get the most out of your e-liquid purchase, you should know four main types of e-liquids on the market. Freebase liquid is one type and consists of nicotine suspended in a glycol/glycerin base – this is what many vapers favor because it produces more nicotine and larger vapor clouds.
Nicotine salt liquid has become increasingly popular in recent years, as it produces a smoother draw than freebase liquid and typically comes in higher nicotine concentrations. A 0mg liquid could be for you if you don't use nicotine. Last but not least is CBD liquid – a relatively new product that uses cannabidiols from hemp plants and natural flavors for an enriching experience. Whenever you're shopping for e-liquids, research ahead of time about each possible option to make sure you pick the best one.
Choose the right strength of nicotine for you.
Choosing the right nicotine strength is crucial in determining whether your vaping experience meets and exceeds your expectations. Many people start with nicotine strengths that are too strong because they don't take into account their tolerances. Generally speaking, if you recently switched from cigarettes to vaping, it's best to start with a low-level nicotine strength just to get acquainted with the flavor profiles and setup of the device. On the other hand, if you're an experienced vaper who can handle higher levels of nicotine, it's not a bad idea to experiment with different strengths to find which one suits you best.
Additionally, since juices come in free base nicotine and salts, you should keep that in mind when selecting your preferred choice. A good rule of thumb is if you're looking for an intense rush, then opt for salt nicotine, and if you're looking for a moderate throat hit, then go for freebase nicotine. Considering these factors allows you to take control of your vape journey without any guesswork.
Learn how to store e-liquids and refill cartridges safely.
Depending on the type of liquid you have, exposure to extreme temperatures can reduce its effectiveness and integrity and may present a fire hazard. Liquids should be stored in a cool, dry place rather than in direct sunlight or a hot car trunk to ensure maximum longevity. Additionally, test the liquid periodically for any taste changes or discolored components that could indicate contamination or degradation of the liquid itself. Refill containers should be kept upright and sealed with the cap securely fastened – in cases you're using a tank-style atomizer, always make sure the rubber seal is in good condition before opening either the cartridge or tank.
You must ensure your e-liquids are handled correctly and maintained well – safe use of vaping products is essential for anyone considering alternatives to traditional smoking methods. You should also ensure that the safety features of your device are up to date. Awareness of defective parts and the potential for user error can help you better protect yourself and your family from dangerous situations. Investing just a few moments in double-checking your vape device before turning it on can save countless headaches.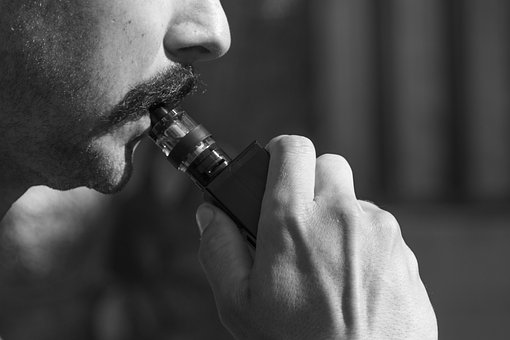 Ultimately, it's up to you to ensure you understand all the different types of vaping devices and e-liquids before purchasing anything. You need to familiarize yourself with the types of products available and the safety instructions associated with each. With all this knowledge, you can enjoy vaping responsibly and safely.