Vaping started gaining popularity as a "hipster" trend in the early 2010s. There are now over 40 million people who vape worldwide, showing just how popular of a habit it has become. To meet the demand of the growing market, there are many different flavor options to appeal to any taste. Savory, sweet, you name it, the flavor probably exists. There will be something out there for you. You might have already found the flavor of your dreams, but that doesn't mean you can't try something new. Keep reading for our top pics of unique flavors you should try.
Strawberry Shortcake Ice Cream
Most vapers tend to have more of a sweet tooth than anything else. If that sounds like you, it is a great one that you don't want to miss out on. It's a yummy way to get that after-dinner dessert without the calories and cavities. It hits with a complexity of vanilla ice cream, strawberry, and yummy shortcake.
Polar Breeze
If you've been vaping for a while, you've probably browsed countless vape stores trying different flavors. There are thousands of tropical blends out there, but this one's different. It takes a classic flavor that most people enjoy and amps it up, making it something incredibly tasty. You are greeted by a combination of tropical fruits like honeydew, pineapple, and melon, and a refreshing blast of menthol. This will leave your breath smelling minty fresh and a lovely fruity taste on your tongue.
Milk of the Poppy
Milk of the poppy was considered a powerful medicine. When consumed it was used as a painkiller and an anesthetic. If you were to visit DemandDistribution.com you would be treated to this gem. Considered a gourmet e-liquid by its creators at Vapetasia, this delicious, velvety blend delivers the sweetness of ripe strawberries and a hint of dragon fruit all wrapped up in a creamy cloud of yummy goodness.
Baie Creme
Do you consider yourself a food snob, or consider your palette a little more refined than those around you? We have the perfect juice for you. Rather than your typical one-dimensional taste profile, this juice packs a punch, really taking your tastebuds for a ride with its sweet and sour flavor profiles. It mixes passion fruit and acai berries and is finished off with a yummy smooth whipped honey cream flavor.
Mango Cream
This sounds like something really generic, but it is oh so complex. Think of that scene in the 2005 Charlie and Chocolate Factory film where Violet Beauregarde eats the gum and describes how she can feel the meal sliding down her throat? Well, this is basically that. You'll be treated to the sweet, juicy flavor of ripe mango slices on your tongue with a delicious sweet creamy texture to match.
Cereal Milk
Nothing quite does it like nostalgic flavors. This one will satisfy all of your sweet breakfast cravings. It has a nice fruity cereal taste to it that is perfect for consumption at any time of day.
Patriot's Brew
Here's one that isn't sweet, or particularly fruity. If you like harsher flavors, like the tobacco flavored vape juice options out there, this one will probably hit home for you. It's packed with the taste of tobacco and a sprinkling of vanilla and oak bourbon. It'll feel like every draw you take is a long, tasty sip of bourbon.
Fruitnola
If you're a health nut that enjoys vaping, this one's for you. Packed with hints of yummy apple and apricot this will satisfy those honey dripping granola cravings. This is a great one for whenever you feel guilty about vaping.
Butter Brew
Are you a Harry Potter fan? If you are, you're in luck! This is a vape imitation of all things magical. It has a rich and creamy caramel and vanilla custard flavoring, paired beautifully with a DIY cup of butterbeer, or a nice warm cup of coffee.
Chai
You're probably familiar with the millions of coffee lover vape juices out there, but what about all of those tea lovers? Well, this is the one for you. It tastes like a delicious chai latte with notes of cinnamon, clove, and honey. You will get a divine strong dose of spices with every breath you take, every time you hit the vape.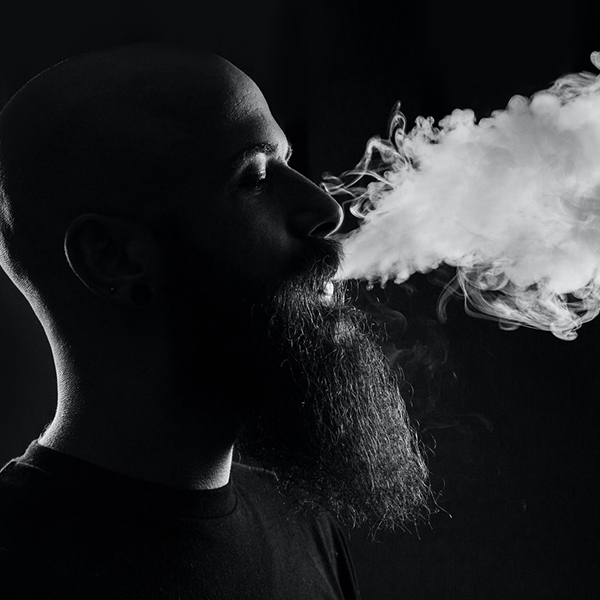 There are so many delicious choices out there that you really need to try. Be more adventurous with the flavors you choose to vape. The market is growing and so are the options around flavors. There truly is something for everyone.