Throughout the time that our vaping market has existed, there has certainly never been a slow moment, not even for a second.  The reason why there is a constant out-pour of products, is because the market is still so new, and there's plenty of room for inventive personalities.  However,  once we begin to think that the market could reach a stand still with its products, someone seems to come out with something new that will make you scratch your head and say "why didn't I think of that."  – With that said, here's another one of those moments, the Turbo RDA, a game changing boosted rebuildable!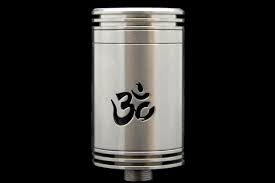 The Turbo RDA is exactly as it sounds… a rebuildable dripping atomizer with that has been, well… boosted.  The Turbo RDA is manufactured by Tobeco, and designed by their USA Team "Ohm Nation".  What makes this dripper a game changer is that it has a PC grade plastic turbine wheel inside of it that has never been seen in the market, truly the first of its kind.  This fan was designed to help draw in more air with ease, much like a real turbo.  What this allows is more air to be pulled in, more vapor to be extracted from the RDA and of course much thicker and denser clouds.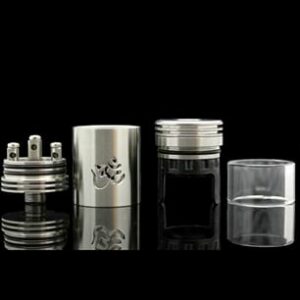 The Turbo RDA's body is made from 304 stainless steel, which also has heat sinks at the bottom of its base and also in its top cap.  In addition, there is adjustable airflow in the shape of the "Om" symbol, which not only adds as a functioning piece, but also an appealing piece to the RDA.  The Turbo has a 3-post design, with a square center post.  The negative posts have been machined to the deck, which prevents spinning posts.  Moreover, there is also a high heat resistance peek insulator and a deep juice well.  And, last but not the least, the Turbo RDA includes a 22mm pyrex glass tip, as well as a 510 adapter to use any drip tip.
What aggravates me about this new dripping atomizer is that you can't find it anywhere.  The only pre-order I've seen, which is no longer available, was by Ultra Vaping, but displays "Out of Stock" now.
As you can see from watching the video, RiP Trippers isn't releasing much information about the Turbo RDA in detail, but I'm sure it will be available soon enough. What next?  An intercooler? Bwahaha!
What are your thoughts on this new RDA?  Let us know in the comments below!
EDIT: Found another video for you with more detail and the revised version.