With so many tanks available on the vaping market, will the Rafale Tank stand out from the crowd?  Find out in this Uwell Rafale Tank review where I dissect the hype that surrounds it.
Note:  The Rafale Tank was sent by VaporAuthority.com for reviewing purposes.
Appearance
When it comes to the looks of this tank, there isn't a whole lot to talk about.  Now, I don't mean that in a bad way, there's just not much visually that stands out above the next tank.  The Rafale Tank by Uwell is constructed of stainless steel, so it looks a lot like every other tank on the market.  The top features a wide bore stainless steel drip tip, on its top base there are two holes on each side (which acts as the top fill holes), and that top base carries the Uwell name etched into the tank.  Just below you have the quartz glass tank, and just under that is the bottom base where you see some very large airflow slots.  And, that about wraps it up, unfortunately.  I do enjoy a simple appearing tank, and with the Rafale tank, it doesn't look bad in any case, but sometimes when a tank lacks eye candy, I think I crave it even more.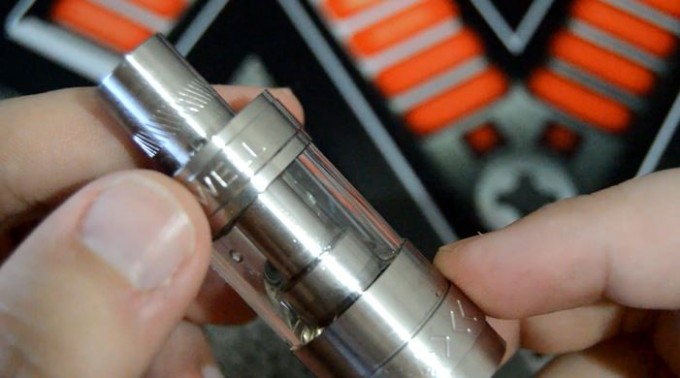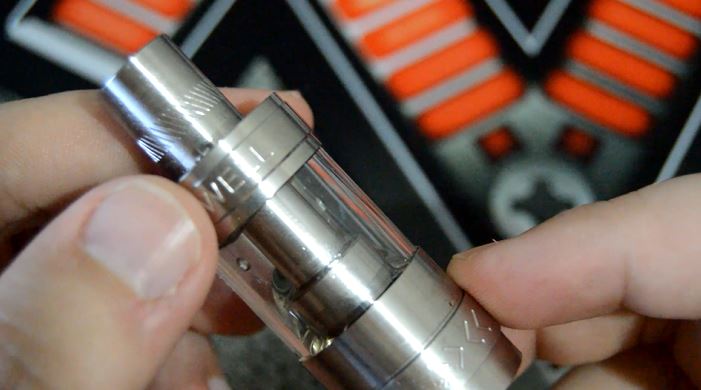 Features
This tank has received quite a bit of hype, namely due to it being a replacement or upgraded version of the popular Crown tank.  Typically tanks are around 22mm, which has become some-what of the standard throughout the market.  However, the Rafale offers a large 24mm diameter, which goes along with it having a large 5mL e-liquid capacity.  To fill this hefty space with e-liquid, you have two options: A) from the top in either of its 2 holes — one hole acts as the way to fill the tank, while the other holes is to allow air to be pushed out during the filling process, and then there's option: B) from the bottom.  If you plan on filling from the top, get ready for a little mess if you're using droppers.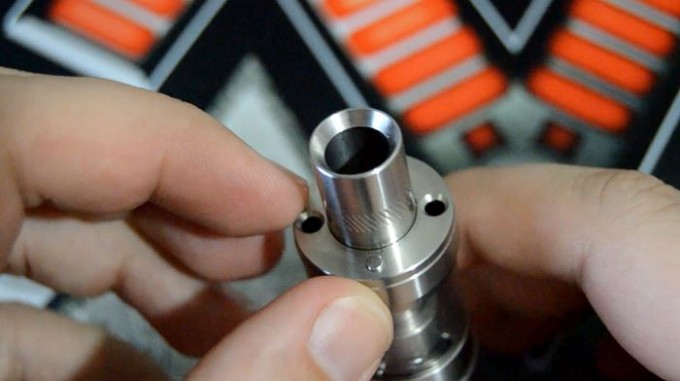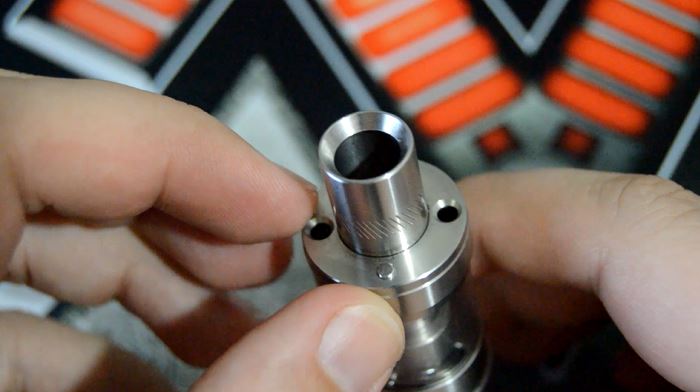 The Uwell Rafale Tank comes with a few notable features, which I thought was a great addition to the tank, such as the Patented Uwell anti spitback system and the dual adjustable airflow control.  These adjustable airflow slots are massive and they allow you to pull in a huge amount of air, which results in plenty of vapor being produced.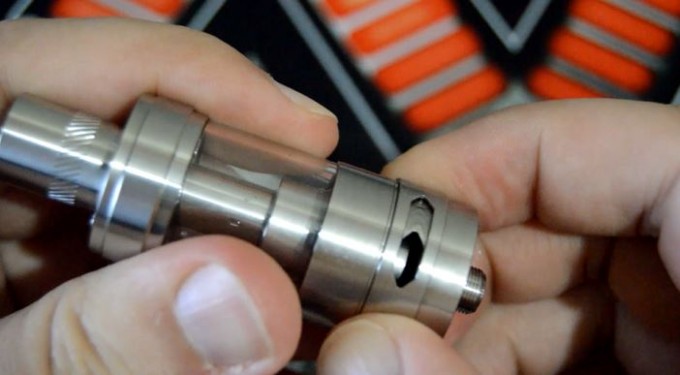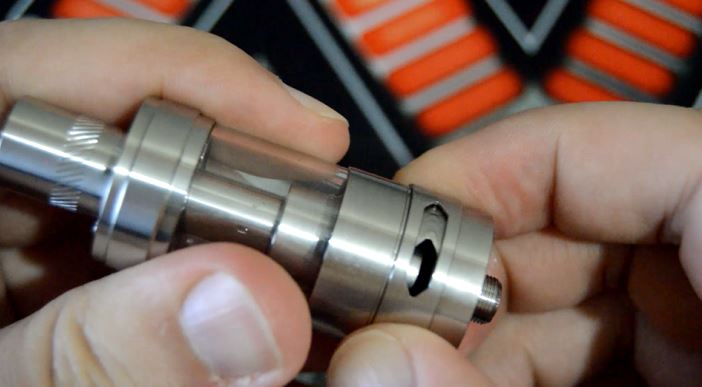 With this tank you're being forced to use 316 stainless steel coils.  A 0.2Ω 316 stainless steel coil comes pre-installed, which is claimed that it's rated from 60 watts to 120 watts, while a spare coil comes with the tank that is 0.5Ω and is rated from 40 watts to 80 watts.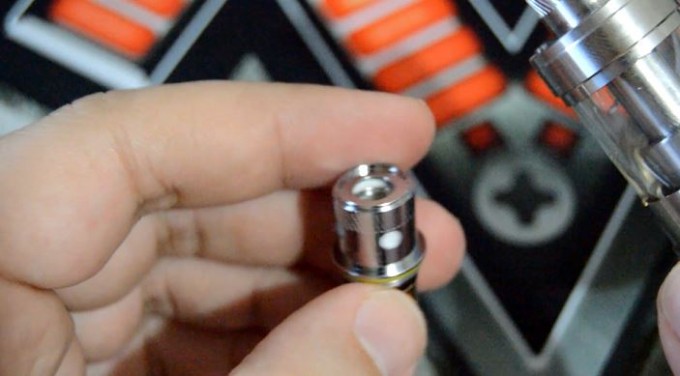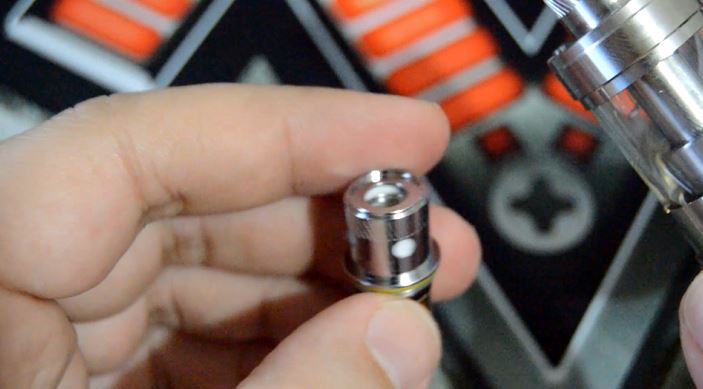 Performance
You would think that this Rafale Sub-Ohm Tank would be perfect, but unfortunately it's not.  On paper it offers everything for one hell of a vape, but just remember that a tank can have all the features in the world, but if doesn't have a consistent wicking coil, those great features are useless.  This is what I've experienced from this tank — it has great features, plenty of airflow, and it even allows you to put out some serious clouds when things are wicking smoothly.  However, once you reach around 60 watts or over, it couldn't keep up with me chain vaping, and that's a problem.  If this tank was built to perfection, it would be able to keep up with me no matter how much I vape, and no matter the e-liquids consistency.