For those that keep their eyes focused towards the happening events within the vaping industry, you've probably heard or maybe even attended, what has been considered, the most epic event in vaping history.
The Totally Vaping Awesome Convention Circuit has only been in existence since October 11th, 2013 – which was dubbed VapeMania '13.  Since then, there have been a slew of events held by the TVA Convention Circuit, a full series of "VaperSlam" and "VapeMania" shows.  TVA Convention Circuit's latest event would be VaperSlam 2, which had already been claimed to be one of the best yet.
With that being said, I felt an urge to visit this said-to-be best event, and what actually pushed me to pull the trigger on going was that it won GuideToVaping's Best of 2015 under the Best Convention category.  I've personally attended conventions in the past that were quite pleasing, and with VaperSlam 2 having so much popularity, I was eager to find out if the hype of the event was true to what experience I would actually gain. So, my Wife and I set out on a 7 1/2 hour drive that would eventually be one of the most amazing mini-vacations we've ever been on.
Note: Be sure to watch the video at the top of this post for a better look at our trip to VaperSlam 2!
The Drive
The great thing about the length of this drive is that it was in our "ok to drive" boundaries — meaning if it were any further, we would have probably passed.  Then again, when you're told to attend the event by Chris "Freeze" Winfrey himself, there wasn't any way I could miss this one, no matter the distance.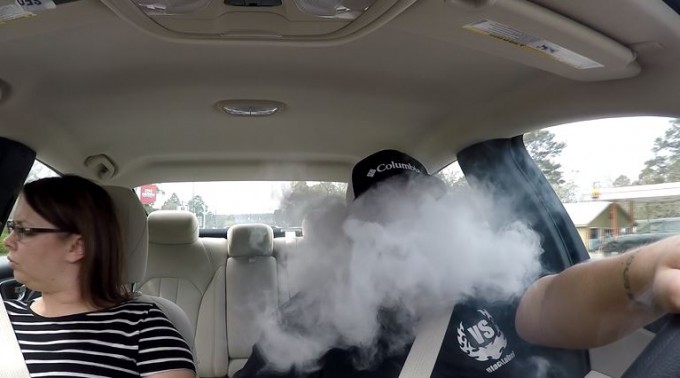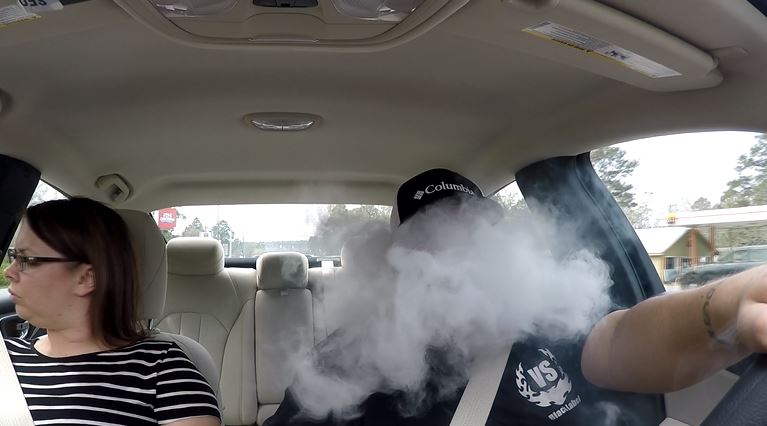 The Setup
Before actually attending this event I spoke with Freeze and was given early access to the event to film and write about the setup process, which took place on Thursday March 17th.  After my Wife and I checked into the hotel and unloaded our luggage, we drove a few miles down the road to take advantage of this early access.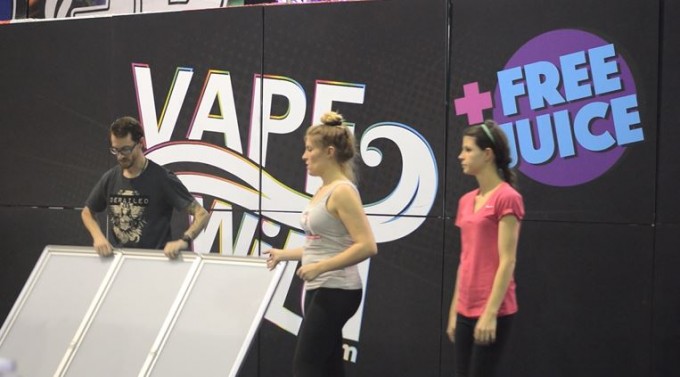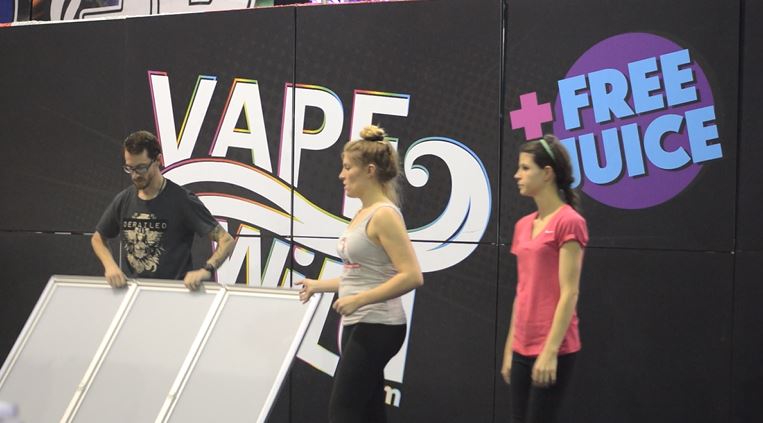 We entered "Liberty Hall" (where the convention was being held) and were absolutely blown away by the sheer size of this space.  At the time, we were shocked that this enormous space was devoted to one large event held specifically for vapers, but had concern that such a space could actually fill up enough to call the need for the space worth it.  That Thursday night we were able to catch a bit of footage, the space continued to get filled, and by the next day, it was filled enough where there was very little room to fit anymore without taking away from attendees seating area — but, as you see, still plenty room for walking even with the 6,500 people that attended.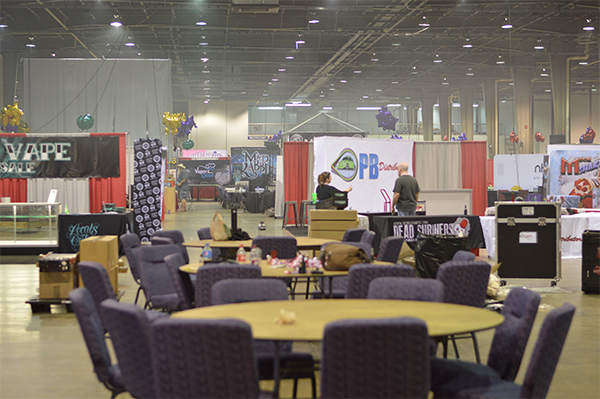 The Convention
The first day of VaperSlam 2 was amazing.  I was so floored by the amount of people attending this event and completely blown away that there were so many vendors.  There were so many vendors lined up throughout multiple aisles, it was truly a workout just trying to visit them all.  A downside to that many vendors though, is that all of the e-liquid companies are trying to standout above the rest, so it was pretty frustrating when they continued to hound you about trying their liquid.  "Look bro, I'm already nic'd the fuck out – chill!"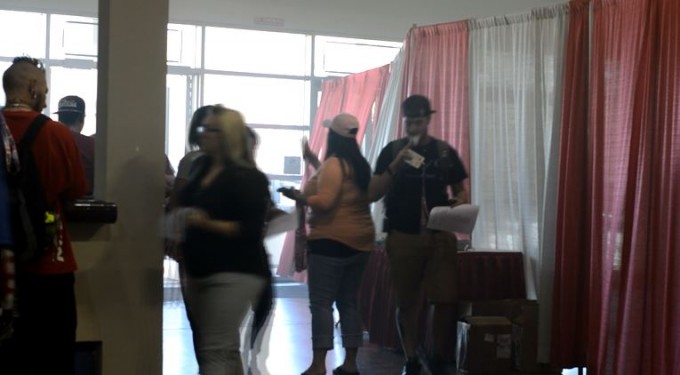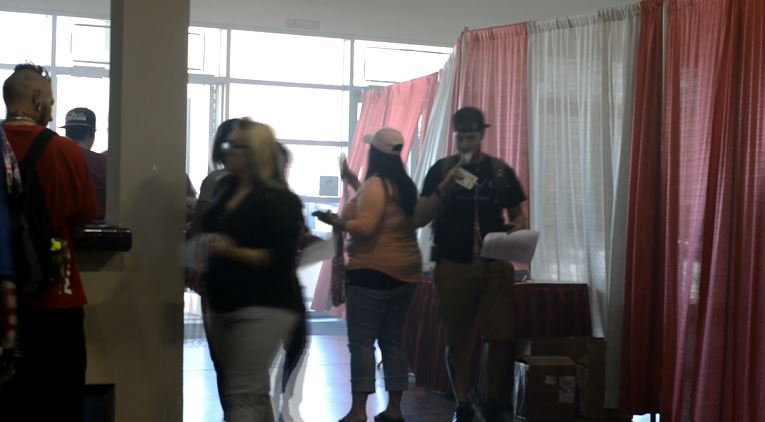 Besides that, I'm very grateful for being able to have access to that many products, especially the prices that they were being sold.  I was able to pick up some LG HG2's for $4 per battery and Samsung 25R's (the new green ones) for $5 per battery.  While at this convention, I was searching for new products to purchase, and two of those products I wanted really, really, bad!  After searching the entire convention, multiple times, with multiple people, I finally found and purchased the Vape Forward Vapor Flask Classic and Stout by Wismec.  I also managed to get a few drip tips from Third Eye Drip Tips, the full line of products from Coil-Master, the Aspire Cleito Tank, a white Mini Velocity RDA, the Council of Vapor Mini Volt Starter Kit, a few vape shirts, and of course several lines of e-liquid, which I thought were amazing.  Let me just throw this out there for you — Vape Wild, Nktr Sour, and NicVape's Wild Side line was very delicious!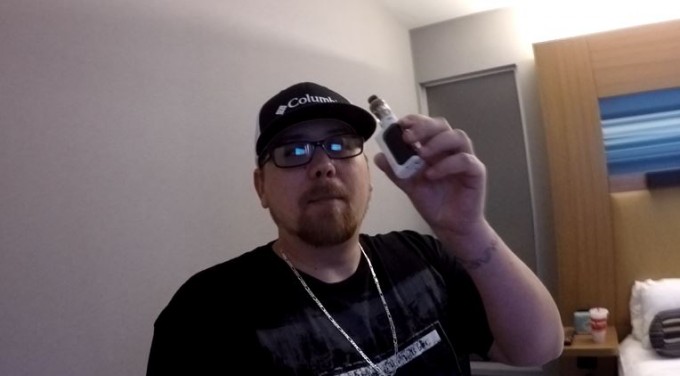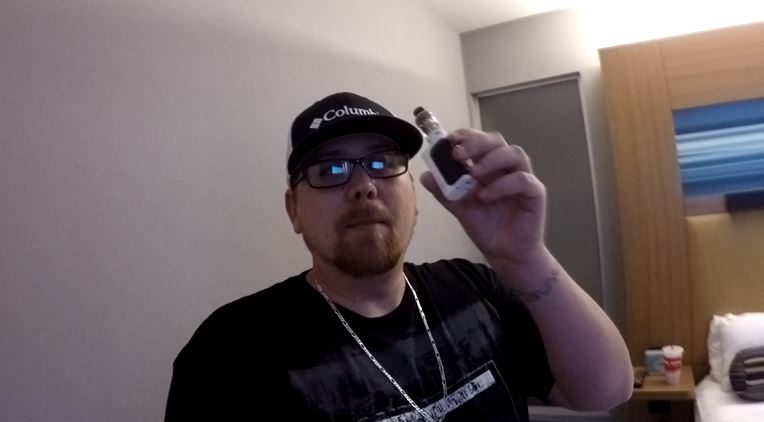 The second day of the event was even bigger, more people, all the vendors were completely setup, and everyone was throwing out clouds as they viewed the large space, tried different e-liquid flavors, and shopped for the latest products with the best prices.  It became so foggy with vapor that even the alarm in such a large building went off, multiple times.  My Wife and I decided to skip the third day, even though we really wanted to stay.  We had a long drive ahead of us, so it was best if we went ahead and got home as early as possible to prepare for the next day (wife and kids have school).  However, we didn't want our day to end yet, we wanted to explore the town, catch a movie and pick up some grub.  It's cool that the event was held in Charlotte, it's a very nice city, and it was great for us as we enjoyed all the lights and tall buildings — when you're from a small town, Charlotte feels like you're in the movies.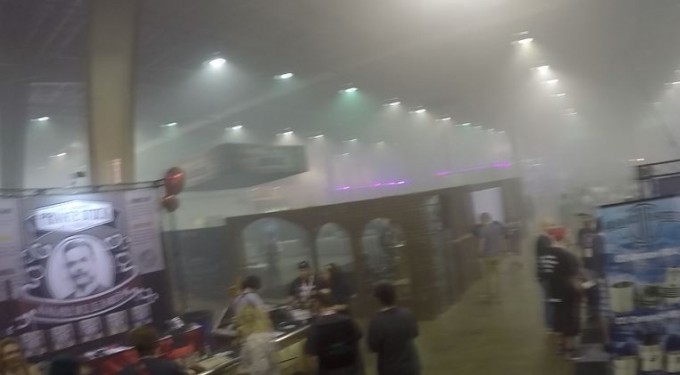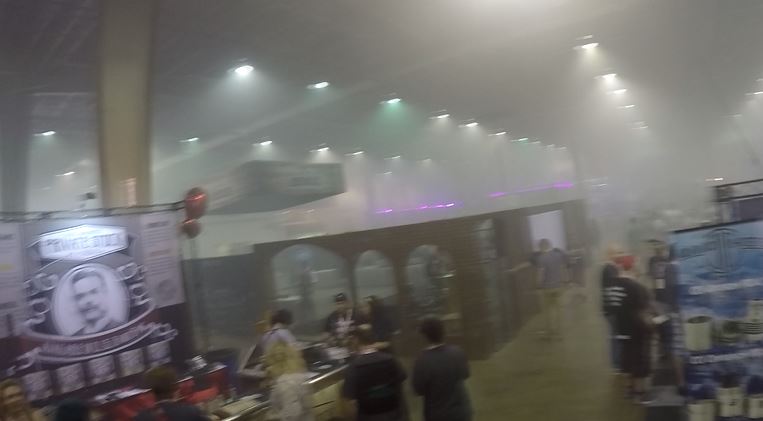 Overall, our visit to this epic event was amazing, and I'm super thankful that the TVA Convention Circuit crew has done such a great job on setting it all up for vapers to enjoy.  Freeze and MoocH, thank you for making this happen, thank you for all that you do, and I look forward to attending future TVA Convention Circuit events!
Note: To learn more about this event or other VaperSlam events, feel free to visit www.VaperSlam.com.