You've probably experienced it first hand as an electronic cigarette user.  Dehydration isn't uncommon among vapers, particularly in those of us who use Propylene Glycol (PG) in our e-liquids.  It's well-documented and it's relatively easy to avoid if you stay on top of it.  If, however, you neglect to stay hydrated while vaping, it's possible to develop serious health issues over time.
Why Propylene Glycol?  Why not Vegetable Glycerin (VG)?  It all has to do with molecular bonds. In short, the Propylene Glycol molecules are hygroscopic and will bond with water molecules.  When you're vaping, the PG in your e-liquid will draw water out of your saliva and surrounding tissue in your mouth, nose, and throat, and possibly even the skin around your mouth.   Vape often enough and it won't take long to feel the effects of dehydration.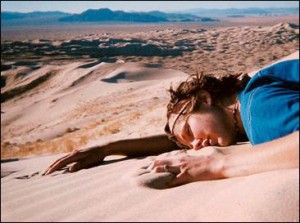 It usually doesn't take very long either, and there are a number of other contributing factors, such as temperature, humidity, and your activity level that can exacerbate dehydration.  Chances are, you're already aware of the symptoms of dehydration, but I'm going to give you a quick rundown of symptoms regularly reported by vapers –
Yellow / Dark Yellow Urine – this is most visual sign of dehydration.  If you notice yellow urine, you're dehydrated, no questions asked.  The darker yellow, to brown, it becomes, the more dehydrated you are.
Fatigue – feeling tired often comes later, but its common symptom, and it's tied to feelings of lethargy as well.  If you feel tired, when you normally wouldn't, it may be a sign your body needs hydration.
Dry Mouth – this can happen relatively quickly when vaping with a PG solution.  If you notice you have less saliva in your mouth while vaping, it's a good idea to take a break and take a healthy drink of water.
Dry mouth then can lead to a number of other issues.  One of the biggest issues is halitosis and bad breath in general, along with tooth decay, as dry mouth stimulates bacterial growth.  Many former smokers who have taken to vaping notice an improvement or normalization of the smell of their breath (usually through a friend or significant other).  Dry mouth can essentially undo that progress.  Also, dry mouth will alter the taste of your vapor.
The best thing you can do is drink water throughout the day.  There are various recommendations as to the amount of water you should be drinking.  You're probably aware of the "eight 8-ounce glasses a day" rule – which is certainly a good starting point, but for those who may be losing additional water through vaping, it's a good idea to drink more water.  Current recommendation state you should drink about half your body weight in ounces in water (that is, if you weigh 150 lbs., you should drink about 75 oz. of water).  Plus, when you're vaping, it's best to avoid consuming drinks containing alcohol, sugar, coffee, and tea, which can contribute to your dehydration.